What is TalentLMS?
TalentLMS is the LMS built for training success. Designed to get a yes from everyone, its where great teams, and companies, go to grow. With an experience thats fully customizable and easy to manage, teams embrace training while feeling right at home. TalentLMS makes it easy to provide the right training to any team and every use, while giving expert guidance and support every step of the way. On a mission to democratize training, TalentLMS already serves 70, 000+ teams worldwide.
Who Uses TalentLMS?
TalentLMS's simplicity is loved by thousands of customers around the globe. Recognized as the #1 most affordable LMS, TalentLMS will fit the needs of any company no matter its size or training type.
Where can TalentLMS be deployed?
Cloud, SaaS, Web-based, Windows (Desktop), Linux (Desktop), Android (Mobile), iPhone (Mobile), iPad (Mobile)
About the vendor
Epignosis
Located in San Francisco, US
Founded in 2012
24/7 (Live rep)
Chat
TalentLMS pricing
Starting Price:
US$0.00
Yes, has free trial
Yes, has free version
TalentLMS has a free version and offers a free trial. TalentLMS paid version starts at US$0.00.
Pricing plans
get a free trial
About the vendor
Epignosis
Located in San Francisco, US
Founded in 2012
24/7 (Live rep)
Chat
TalentLMS videos and images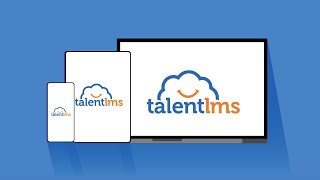 Features of TalentLMS
Access Controls/Permissions
Alerts/Notifications
Assessment Management
Assignment Management
Asynchronous Learning
Audio/Video Recording
Bite-Sized Learning
Blended Learning
Built-in Course Authoring
Cataloguing/Categorisation
Certification & Licensing
Certification Management
Competency Management
Compliance Management
Compliance Tracking
Content Library
Content Management
Course Authoring
Course Library
Course Management
Course Publishing
Course Tracking
Customisable Branding
Customisable Questions
Customisable Reports
Customisable Templates
Data Import/Export
Electronic Forms
Employee Engagement Software
Employee Portal
Employee Training
Gamification
Interactive Content
Interactive Learning
Knowledge Base Management
Learner Portal
Learning Management
Learning Paths/Tracks
Media Import
Microlearning
Mobile Access
Mobile Learning
Multi-User Collaboration
Orientation Workflow Management
PowerPoint Conversion
Progress Reports
Progress Tracking
Quizzes
Reminders
Reporting/Analytics
SCORM Compliance
Self-Learning
Self-Service Content Curation
Social Learning
Storyboarding
Synchronous Learning
Tests/Assessments
Third Party Integrations
Training Administration
Training Companies
Training Management
User Management
Video Management
eCommerce Management
Alternatives to TalentLMS
Sthefany
Financial Advisor in US
Verified LinkedIn User
Investment Banking, 51-200 Employees
Used the Software for: 1+ year
Effective platform for corporate training
Pros:
It has the ability to enhance the training processes in my organization, virtually. It stands out for the possibility of creating virtual interaction environments suitable for each training process. It has the option of generating certificates with each approval of the training phases. The video quality of the training materials is excellent.
Cons:
This platform is very complete, but sometimes pop-up windows become a nuisance instead of helping. Its user interface can improve.
Epignosis Response
2 weeks ago
Thank you for your valuable feedback, Sthefany. It's great to read that TalentLMS has helped you enhance the training processes in your organization. About the UI, keep an eye out for some updates and improvements which are on our product roadmap for this year!
E-Learning, 11-50 Employees
Used the Software for: 1+ year
Excellent LMS that is good value for money
Comments: We have been able to move our courses online and provide a very good level of support and care to our students and seeking to expand our course offerings on the platform.
Pros:
The ability to allow students to download courses into the app and study offline.
Cons:
A bit more flexibility in how students are forced to complete courses.
Alternatives Considered: iSpring Suite and Docebo
Reasons for Choosing TalentLMS: Value for money offering by Talent LMS and most importantly the fact that I could evaluate the product for as long as I want and have some courses on for free for as long as I want to effectively test the system without stress or pressure and start paying only when I was ready.
Switched From: iSpring Suite
Reasons for Switching to TalentLMS: Value for money, ease of use and free options.
Epignosis Response
7 months ago
Gilbert, thank you for sharing your experience using TalentLMS. It's fantastic hearing that the platform allows you to provide online courses to your students while maintaining a good level of support for them.
Timothy
Quality Trainer in US
Facilities Services, 1,001-5,000 Employees
Used the Software for: 1+ year
Don't buy into the hype. At best...it is only OK.
Comments: Frustrating...mostly because they are slow and unhelpful when dealing with technical issues.
Pros:
It is inexpensive and intuitive to use. It is good for adding videos, articles, and quizzes within the LMS.
Cons:
I have had nothing but problems trying to get Articulate 360 courses to communicate course completion with this LMS. It works most of the time, but it still misses 15% or so of my users. Having over 2000 users, I cannot be hunting down everyone that did not show as completed, especially when they tell me they did it! Honestly, there have been a myriad of other technical issues that they cannot fix, or do not know how to fix. At this point I have to figure out if I just live with the limitations of their program, or go through the hassle of switching to a new LMS.
Alternatives Considered: Docebo
Reasons for Switching to TalentLMS: It was cheaper.
Epignosis Response
8 months ago
Timothy, we are sorry to hear that you've encountered frustration with the responsiveness of support. Our Customer Support team strives to answer all queries in a timely manner (they currently have a 95% satisfaction score given by customers) and we find that the email ticket system allows us to ensure all queries are tracked and addressed in the most thorough way possible which is offered on all paid plans. We suggest you advise your support contact of your specific timing restrictions (including your timezone) and they'll do their very best to accommodate your needs. Thanks for your review!
Lorraine
VP, Learning and Development in Australia
Computer Software, 51-200 Employees
Used the Software for: 6-12 months
My TalentLMS Experience
Comments: From my very first encounter with the TalentLMS team, I was extremely impressed with their professionalism and fantastic customer service! Every question was answered promptly with care and knowledge. Working in TalentLMS is a dream experience in that there are so many online learning resources available. It is so easy and quick to get up and running with it – most intuitive LMS I've come across so far. If the answer isn't online, then a quick email to my customer representative returns a very quick response, and if it is a technical question in nature, it is forwarded to the TalentLMS Technical Support team ASAP for a speedy turnaround time. In my opinion, we couldn't possibly be happier with any alternative LMS.
Pros:
If I had to select three main reasons why I recommend TalentLMS, they would be: 1) exemplary customer service, 2) intuitive and fun application to work in, which integrated seamlessly with our existing business processes 3) abundance of online resources to leverage from.
Cons:
If I had to select three areas that are not my favourite, I would select 1) it would be so much more beneficial to my creative side if I learned more HTML (you don't need it, as it has a great editor, but I like to add a little extra sometimes than the editor offers – so I dive into the source code and keep my finger's crossed :) – but at least I can do that! 2) sometimes there seems to be a minor delay in the group enrollment processes and I cheat and click a convenient button to hurry it along if I need to 3) we have implemented single sign-on and when I want to test a learner's view rather then my super admin view, I have to log out of all my SSO systems before I can simulate the learner to see their view, so if I could come up with an easier way to be a test user, that might be nice (maybe more experimenting with cache clearing and browser incognito mode might help).
Epignosis Response
8 months ago
Lorraine, what an insightful review! Thank you so much for sharing yours thoughts and experience with us. It is very interesting and as we strive to improve TalentLMS, your comments really help us. You can be sure that we have passed them on to our developers team and they will look into it. We also love hearing that after thoroughly searching for the best possible LMS to fit your needs, it was TalentLMS that you chose! Thanks!
Tami
Digital Learning Manager in Canada
Verified LinkedIn User
Nonprofit Organization Management, 1,001-5,000 Employees
Used the Software for: 1+ year
Excellent product for the price
Comments: Starting with TalentLMS has been critical for our organizational training, particularly the branch feature, mobile app, and easy-to-use interface. The customer service has been fantastic and the price is affordable. I'd recommend it.
Pros:
+ Customer service is timely and helpful + Platform is affordable + Easy-to-use interface for learners, instructors, and administrators + Mobile app included + Numerous customizable features + Separate 'branches' for training, enabling access for different groups
Cons:
- Smaller details within course building are not customizable, or not easily customizable
Epignosis Response
8 months ago
Tami, thank you for this very insightful review of TalentLMS! We love hearing that you are enjoying the branch feature of the platform. It can be very handy to organize your trainings in sub-groups ;)