What Is Close?
Close is the sales engagement CRM designed to help SMBs turn more leads into revenue. At Close, were dedicated to the business of the future: smart, agile teams who work remotely. If you're a tech-enabled team who needs to scale without overpaying for enterprise software, you've found the right sales tool. Close lets you email, call, and text your leads, all without add-ons.
Packed with productivity tools like task reminders and Power Dialer, you'll reach more leads and follow up more often.
Who Uses Close?
Best for scaling sales teams with high volume outreach.
Close Details
Elastic
Founded in 2013
Close Details
Elastic
Founded in 2013
Close videos and images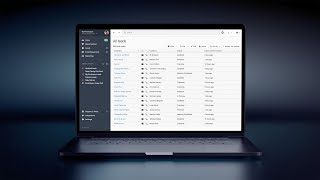 Compare Close pricing with similar products
Starting price
US$25.00/month
US$12.50/month
N/A
US$49.00/month
Close deployment and support
Support
Email/Help Desk
FAQs/Forum
Knowledge Base
Phone Support
Chat
Deployment
Cloud, SaaS, Web-based
Mac (Desktop)
Windows (Desktop)
Training
Live Online
Webinars
Documentation
Videos
Anna K.
Verified LinkedIn User
E-Learning, Self Employed
Used the Software for: Free Trial
Source: GetApp
Close.io for therapists, tutors and coaches
Comments: I have been looking at various CRM's for my private practice. I provide online therapy for speech, language and learning. Close.io impressed me with its rich features and customizations. I loved the fact that Close.io works perfectly for one person. So many of the other CRMs are for sales teams.
Pros:
Everything functioned flawlessly on the first try. I was able to set it up to use my domain name email. I imported all my contacts from Gmail. I could add customizations that would make it easy to keep track of my clients. The search function knocked my socks off! I couldn't remember the name of a certain funding agency. Just by entering the client's name, it gave me the funding agency. Close.io was created for people trying to make an initial sale. I keep my clients three or four years and they often need a break from therapy for a few months. It was easy for me to give clients a status, such as "paused" or "completed goals". I was able to collect leads from my Wordpress website using Planso Forms. These create a new lead in Close.io. The options to add a phone line and bulk email surprised me. I haven't seen this in any other CRMs. I can create email templates and send out messages to groups of people using my domain name email. The messages are plain text, which is just right for smart phones. I tried out the phone function on my computer. I have been using Magic Jack, and getting complaints from clients about MJ. The Close.io phone line is from Twilio and is much clearer. By installing the app on my phone, I can have a second phone number on my cell and I don't have to give clients my personal number.
Cons:
I'm in Canada. I wish the price wasn't so high, especially with the exchange rate. As an online therapy provider, I also have to pay for a telepractice platform and an online scheduler. If Close.io offered integration with Verishow and Accuity Scheduling, they would be able to offer a complete virtual office for online therapists, tutors, and coaches.
Marketing & Advertising, 2-10 Employees
Used the Software for: 1-5 months
Alternatives Considered:
Close - Marketing Agency
Comments: Overall I would highly recommend the software to other businesses users I think it is far better than its competitors.
Pros:
It is a great CRM for marketing and sales agencies. I would recommend the software if you do a lot of outbound sales and need to assign tasks to team members.
Cons:
It is a little bit of a steep learning curve however once you get the gist of it everything becomes very easy.
Verified Reviewer
Director of User Experience & Marketing in US
Verified LinkedIn User
Computer Software, 51-200 Employees
Used the Software for: 2+ years
Most your organization will ask, "why aren't we using Salesforce?"
Comments: Skip it.
Pros:
Great if you have the patience and developments resources to help you customize everything. API is good, but for most non-enterprise organizations, who has time to be messing with APIs? Built in VoIP is a nice feature, but do your math and make sure the price is worth it.
Cons:
- Searching for data is near impossible. Can't filter for anything logically without getting into "raw queries," so you better be half an engineer if you want to search for anything. - Reporting is a joke. The reporting tools might as well not exist. Be prepared to ask developers to leverage the API and sync into some other tool. - No matter what they may sell you, it's a CRM best used with small sales teams. It's not for account management or companies that expect anyone without an engineering degree to figure out how to analyze the data inside of it.
Alexander E.
Chief Revenue Officer in US
Marketing & Advertising, 2-10 Employees
Used the Software for: 1-5 months
Close is great for startup sales but lacks some simple features
Comments: Overall it's been a good but not great experience. The basics are covered for a CRM but some what seems like basic features are still missing.
Pros:
I love the automated email sequences to help with my outbound prospecting efforts. This enables me to 'set it and forget it" to ensure proper follow up is happening with prospects.
Cons:
I don't like that you can't map specific email chains to specific opportunities. Furthermore, you can't upload files which is a real drawback and support suggested I just link to google shared drives.
Joshua F.
Co-founder in
Verified LinkedIn User
2-10 Employees
Used the Software for: Not provided
Source: GetApp
It's like magic
Comments: We have a startup focused in ticket sales for events in Mexico. We were looking for in-depth data of our salesmen and to make easier for them to keep track of their clients by client type. We used a CRM (highrise), but the data it gave us was no longer enough to know more about whether the size and type of clients - and opportunities - our sales team were generating was the right kind given our current strategy. We initially requested a trial by importing a subset of random data of our former CRM but we felt this was not useful, because not all of those imported leads were relevant to us at the moment. When support from close.io gave us the option to extend our trial period, we deleted all of the previous leads and instead started adding new leads into the platform. That's when we notice the main strong point of close.io: by adding our first lead's email, within seconds we had a full history of each email we exchanged in the past. The desktop app works like a charm. Also, when you have a small sales team like ours, it's great to add a lead and check if one of your teammates already make a contact. Finally, it's amazing how easy is to categorize leads, we even use it to keep track of investors, allies and competitors. The call feature is also a huge breath of fresh air into a follow-up process. The fact you can make calls straight from the app, that those calls get recorded and also get tracked into a lead's history ensures automatic track of almost every kind of interaction with a lead. In our case, although we tried it and it worked great, we won't make use of it because our small office space forces us to do calls by getting outside the office, and given our internet connection is not that solid we will keep making calls the way we are right now and evaluate a full switch later. In a few words: if you have a small sales team and you want to make them doing more closing and less data insertion into follow-up tools, consider switching to close.io
Pros:
The email auto-tracking is by far the the tool of close.io. The fact you can create a lead and it automatically brings all of the history of emails you exchanged with them gives a lot more insight and visibility into salesman follow-up performance. Also, the call feature; if you have a strong internet connection, and especially if you're a startup and your salespeople is constantly on the run. Support also responds very quickly to feedback, which made a lot easier the switch from our former CRM.
Cons:
For our business, it´s very important to do bulk imports. However, the tool does not let you to opt out of duplicating leads, which makes us take longer to "curate" each file we want to import.