What is Cogran?
Cogran runs everything from your signups to your everyday. Sign up from a personalized, mobile, friendly landing page. Use Cogran's great admin tools to manage, swap, and update registrations, send emails and texts, create rosters, use online attendance tools, and more. Seamless payments are easy to manage with great reports and integrated refunds and discounts. Cogran is ideal for registration-driven businesses like day camps, after-school programs, and more!
Who Uses Cogran?
Cogran provides registration, membership, and reservation management tools to organizations big and small, from counties to community centers. Cogran's tools are scalable, mobile, and flexible.
Where can Cogran be deployed?
Cloud, SaaS, Web-based, Windows (On-Premise), Linux (On-Premise)
About the vendor
Cogran Systems
Founded in 2006
Phone Support
24/7 (Live rep)
Chat
Countries available
Canada, United States
About the vendor
Cogran Systems
Founded in 2006
Phone Support
24/7 (Live rep)
Chat
Countries available
Canada, United States
Cogran videos and images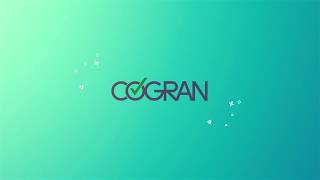 Compare Cogran pricing with similar products
Features of Cogran
Attendance Management
Attendee Tracking
Billing & Invoicing
Calendar Management
Class Registration
Communication Management
Contact Management
Customer Management
Enrollment Confirmation
Facility Scheduling
Faculty/Staff Management
Group Registration
Marketing Automation
Online Forms
Online Payments
Online Registration
Onsite Registration
Payment Processing
Registration Management
Wait List Management
Angela
Office Manager in US
Nonprofit Organization Management, 11-50 Employees
Used the Software for: 1+ year
Cogran Website
Comments: Since we updated and changed our website over to Cogran, we have seen an increase in users reserving facilities through the website and registering for our programs. The staff at Cogran has been very helpful and patient as we had an older system and although transitioning to Cogran was easy, we had to learn a completely new system. We had seen what other parks in our area were able to do on their sites and we put Cogran to the test and everything we asked for they were able to handle.
Pros:
We liked the look and functionality of the website. We feel that our customers can look at the website and learn anything they need to know about what the park offers. The program is easy to learn and use and it is always being looked at and updated to make using it even easier. Customer support is only a phone call away and they are very helpful. We have even had discussions on how to use our website to grow park programs and explore other options of what can be placed on our website that we hadn't thought of.
Cons:
What we liked least about the system became a positive for us. We did not enjoy plugging all of our information into the website and wanted someone from Cogran to do it for us. They helped us through it but we had to learn how to put all the information where we wanted it. By doing so, we can now add pictures, change pricing, switch our website tiles around and more. On the website we had before, if we wanted something updated or changed we had to call customer support and sometimes we had to wait a while for the change. We now make all the changes ourselves and if we need help, someone from Cogran is always available to help us.
Cogran Systems Response
3 years ago
Thanks so much for your words! Boardman Park is a great place and we are happy to play a small role in your success through our registration and reservation management software!
Josh
IT Administrator in US
Nonprofit Organization Management, 2-10 Employees
Used the Software for: 2+ years
Alternatives Considered:
Great product - going 5 years strong!
Comments: If you're in a community center, you can't find a better partner who understands what your needs.
Pros:
There are three important factors to us for a registration system; family-centric, support, & cost. Cogran has exceeded in all those areas. The system has great functionality for families, one family = one account & one login. This made switching to Cogran really easy for us and our clients. Cogran, [SENSITIVE CONTENT HIDDEN], are some of the best in this business. Anytime over the past five years if I have had questions or suggestions they have been there to help, just an email or text away. Finally, they worked with us to implement pricing that worked for our market environment.
Cons:
Nothing. Every system has quirks and a learning curve. Anytime I have found something I didn't like the team at Cogran has worked with me to find a solution.
Cogran Systems Response
2 years ago
Thanks for your comments. For the past five years it has been a pleasure to work with Gillam Grant Community Center!
Nancy
Executive Director in US
Nonprofit Organization Management, 2-10 Employees
Used the Software for: 1-5 months
Alternatives Considered:
Good Sales Pitch, Terrible User Interface
Comments: The sales side (one person) was great. She really sold us. She was also very available in training us on the system. But the system is cumbersome and not intuitive at all. After spending two weeks setting up our class registration, the link we put in our email blast was a dead end. They quickly suggested another link, also a dead end. We did not email through Cogran -- we couldn't figure out how to import our data. We planned to do that on another day. But after the failed class registration launch, we switched back to Eventbrite (registration was set up in hours not weeks) -- not an all-in-one solution, but at least our students can register for classes. We called them immediately and told them that the product did not work for us, and requested a refund. It has been a month and they have not returned calls, emails....or our money.
Pros:
Nothing about the product worked for us. The one-person sales team was responsive, until we asked for our money back.
Cons:
Failed link, customers couldn't reach our site: It took us two weeks to set up our class registration for fall classes. When it was ready to launch, the link that we put into our email blast did not work. Cogran quickly responded and suggested a different web address. This one also did not work. Cumbersome back end interface: It took way too much time to set up class registration. It was very cumbersome. Lots of back and forth within the site. We were able to set up our classes in a few hours on another event platform. We spent two weeks setting up classes in Cogran, which our customers weren't even able to reach. No easy dashboard or calendar: We weren't able to see all of our classes in one easy place. If that feature is available, it is very well hidden. The "snapshot" page they directed us to was not an easy overview of classes.
Cogran Systems Response
2 years ago
Bummer! This customer unfortunately sent out an incorrect link via Mailchimp when she was ready to launch. What a shame, but unfortunately outside of our ability to manage! We checked the email she sent, and let her know that the link was not for her Cogran site. Multiple team members instantly contacted her to help. It's true that customizing Cogran for camps, classes, drop-ins, and single-click volunteer assignment is more complex than Eventbrite. Her Cogran was set up to her specific requirements, which took only two weeks. We absolutely wish her the best, and if she hadn't sent out the incorrect link on her launch day, we are sure she'd be as happy as our other clients with how Cogran runs registration, day of class, and back office functions! Finally, Nancy specifically requested a refund by check, and our records show this refund was completed promptly! Getting a new system started can be a heavy lift, so we are here to help--and to refund even when it wasn't a Cogran issue.
Tami
Recreation Assistant in US
Recreational Facilities & Services, 51-200 Employees
Used the Software for: 2+ years
We Love Cogran!
Comments: Cogran added the drafting system a couple of years ago, before that we had to hand draft and it literally took us days!!
Pros:
This software does everything for us, it is how our parents register their children for sports and camps, it drafts teams for us using a serpentine system that forms teams based on try out score, practice night exclusions and putting children on their parents team (if they happen to be coaching). It also has a uniform feature that makes ordering uniforms a breeze. I am able to print labels with players name, uniform colors, sizes and team name, which makes packing uniforms easy. It is also our check in system for our gym members. The reports are wonderful. We would be lost without Cogran and I can't say enough about the support we get from them if I need help! They have always been extremely responsive and take care of us quickly! They have made lots of adjustments and tailored the system to fit our needs!
Cons:
The only I have had has been user error! As an older user I was definitely on a leaning curve when we first used Cogran, of course they helped me every step of the way!
Kathy
President/Owner in US
, 11-50 Employees
Used the Software for: 2+ years
What a BOON!
Comments: I cannot say enough good things about COGRAN! I'd been in business for over 12 years and struggling when I learned about COGRAN. They really treated me as a partner - celebrating my successes, helping me quickly with any issues, making cost-saving suggestions, and helping me streamline my growing company. I own a business that conducts cooking programs/camps for kids (and adults), and they were able to customize my site to match MY business model. I am pretty self-sufficient now, but I miss talking regularly to Katy and Mil - they're great folks! I can't believe how easy it is to run this program - for my customers AND for me. I HIGHLY recommend COGRAN!
Pros:
Ease of use, ability to customize, helps streamline payments.
Cons:
nothing
Cogran Systems Response
5 years ago
Thank you very much for your kind words, Kathy! We're so pleased that you have had such success using Cogran to support and grow your business. It's a pleasure to work with you!