What Is LoyaltyGator?
Loyalty Gator offers an affordable easy-to-use web-based platform that allows businesses to manage customer loyalty programs, gift card programs, or employee rewards.
Customer spending is 46% higher with companies that offer reward card programs. Increase spending among your loyal customers.
Loyalty Gator makes it easy to launch your own customer loyalty program with our 30 Day Free trial, no contracts, unlimited transactions and more!
Who Uses LoyaltyGator?
From small businesses looking to increase customer loyalty and sales, to large companies working to recognize and incentivize employees, Loyalty Gator provides programs customized for your business.
LoyaltyGator Details
Loyalty Gator
Founded in 2009
LoyaltyGator Details
Loyalty Gator
Founded in 2009
LoyaltyGator videos and images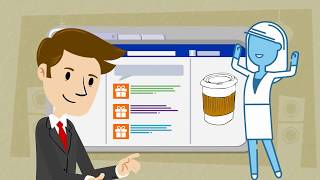 Compare LoyaltyGator pricing with similar products
Starting price
CA$88.00/month
N/A
US$10.00/month
US$149.00/month
LoyaltyGator deployment and support
Support
Email/Help Desk
FAQs/Forum
Knowledge Base
Training
Live Online
Documentation
Features of LoyaltyGator
API
Activity Dashboard
Activity Tracking
CRM
Campaign Analytics
Campaign Management
Campaign Planning
Campaign Segmentation
Client Portal
Communication Management
Customer Accounts
Customer Activity Tracking
Customer Database
Customer History
Customer Profiles
Customer Segmentation
Customer Surveys
Customisable Branding
Customisable Templates
Discount Management
Email Management
Email Marketing
Engagement Tracking
Gamification
Gift Card Management
Loyalty Cards
Loyalty Program
Member Portal
Membership Management
Multi-Campaign
Multi-Channel Communication
Multi-Channel Marketing
Performance Metrics
Point of Sale (POS)
Promotions Management
Real Time Analytics
Real Time Data
Referral Tracking
Reporting & Statistics
Reporting/Analytics
Rewards Management
SMS Marketing
Segmentation
Social Media Integration
Social Promotion
Survey/Poll Management
Surveys & Feedback
Third Party Integrations
Transaction History
eCommerce Management
360 Degree Feedback
API
Activity Dashboard
Activity Tracking
Alerts/Notifications
Chat/Messaging
Commenting/Notes
Customisable Branding
Customisable Reports
Customisable Templates
Employee Database
Employee Management
Employee Portal
Employee Profiles
Employee Reward Programs
Engagement Tracking
Feedback Management
Gamification
Goal Management
Goal Setting / Tracking
Manager-to-Peer Recognition
Mention Management
Milestone Tracking
Nominations
Peer-to-Peer Recognition
Performance Appraisal
Performance Management
Personalisation
Progress Tracking
Pulse Surveys
Real Time Analytics
Real Time Data
Real Time Notifications
Real Time Reporting
Real-time Updates
Recognition Tracking
Reminders
Reporting & Statistics
Rewards Catalogue
Rewards Management
Rewards Points
Single Sign On
Social Recognition
Summary Reports
Survey/Poll Management
Surveys & Feedback
Third Party Integrations
Training Management
Visual Analytics
eCards
Greg K.
President/CEO in US
Verified LinkedIn User
Sporting Goods, 11-50 Employees
Used the Software for: 6-12 months
Great Simple Software!
Comments: The Customer Representative at Loyalty Gator is very easy to work with and extremely responsive to questions/concerns.
Pros:
Simplicity to put into play! Ease of use for us and our customers!
Cons:
Integration into our current POP System.
Kaley H.
Business Development Representative in US
Marketing & Advertising, 11-50 Employees
Used the Software for: 1+ year
MCS Advertising Rewards Program
Comments: Our customer rep. has been such a pleasure to work with! He replies back to me in a timely manner and always makes time to discuss not only our existing loyalty programs, but also providing great suggestions and recommendations for our potential clients that are interested in a rewards program. I've been extremely impressed thus far with how quickly the turnaround time is to develop and test a loyalty program. The fact that your balance check and enrollment form can be integrated into our clients' apps has made it even easier on our end. I look forward to continuing our relationship and to get more of our clients on board with the perfect loyalty solution for their business
Pros:
I love the variety of loyalty programs that one can choose from, all loyalty programs can be customized for your client, the reporting features really allow us to capture further insight on our customers, your software is compatible and is easy to integrate within the apps that we've built for our clients, it's relatively simple and efficient to look up, manage, and edit customers manually if necessary. The turnaround time to get a loyalty developed and tested is super quick and efficient.
Cons:
we've only executed a loyalty program for two of our clients --- any customized feature they've asked us to overcome has been doable -- no cons thus far!
Torri M.
Business Systems Analyst in US
201-500 Employees
Used the Software for: 1+ year
Simple and to the Point!
Comments: We have used Loyalty Gator for a few years now and have been satisfied with the product. It's very easy to use and straight to the point!
Pros:
Very easy to use and comprehend!
Cons:
Not super robust. Don't completing understand/not a fan of how the campaigns and the users are linked together (or not).
Kevin K.
Manager, Special Projects in US
Automotive, 51-200 Employees
Used the Software for: 6-12 months
Easy software, good price, excellent support
Comments: Overall experience was great. I honestly have to give credit to representative(I'm not sure what his last name is). He was so helpful, it was honestly above and beyond. The customized support from this guy kept me very confident as the client.
Pros:
The simplicity of the software is great. When I first did research, a lot of software seemed overly complicated. I really enjoy Loyalty Gator's simple approach to rewards programs.
Cons:
At this exact moment, there isn't much bad to say. We have been building our rewards program member base over the past 9 months, so we're about to get into some semi-automation requests to Loyalty Gator to help us update accounts in bulk. So, I will be able to see if there are any limitations soon.
Natalie R.
Executive Operations Manager in US
51-200 Employees
Used the Software for: 1+ year
User Friendly and Affordable!
Comments: We had been using a 3rd party company for our rewards company and customers kept losing their cards or kept forgetting them. Loyalty Gator was very easy to transition over to a new program without clients really knowing. It also made it so they didn't have to keep track of loyalty cards and we could just look them up via phone #.
Pros:
Easy transition to the new program and that we can store customer's info via phone # and e-mail.
Cons:
I wish there was a way to integrate LoyaltyGator with our POS system. There are times where the front desk team forget to add the points because they have to go into another system.