What is Oktopost?
Oktopost's social media management, social listening, and employee advocacy solutions enable large B2B organizations to amplify their brand on social and measure the real impact of social on the business. Oktopost allows marketers to better engage with customers and prospects, get actionable insights, and prove ROI.
Integrating natively with all major marketing automation and CRM platforms, Oktopost helps leverage social data to improve customer experience and drive revenue growth.
Who Uses Oktopost?
Oktopost empowers B2B enterprise and mid-market companies across Tech, Financial Services, Healthcare and other sectors to adopt a data-driven approach to social media marketing.
Where can Oktopost be deployed?
Cloud, SaaS, Web-based, Android (Mobile), iPhone (Mobile), iPad (Mobile)
About the vendor
Oktopost
Founded in 2011
Phone Support
Chat
Oktopost pricing
Starting Price:
Not provided by vendor
Oktopost does not have a free version.
About the vendor
Oktopost
Founded in 2011
Phone Support
Chat
Oktopost videos and images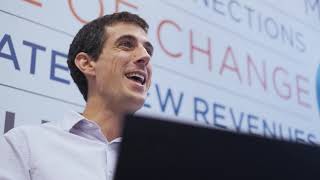 Compare Oktopost pricing with similar products
Features of Oktopost
API
Activity Dashboard
Automated Publishing
Brand Tracking
Campaign Analytics
Campaign Management
Campaign Tracking
Collaboration Tools
Communication Management
Competitor Monitoring
Contact Management
Content Management
Conversion Tracking
Customer Engagement
Customisable Reports
Dashboard
Data Import/Export
Data Visualisation
Employee Database
Employee Engagement Software
Engagement Tracking
Gamification
Keyword Filtering
Keyword Tracking
Lead Capture
Lead Management
Mobile Access
Monitoring
Multi-Account Management
Multi-Channel Attribution
Multi-Channel Campaigns
Multi-Channel Data Collection
Multi-Channel Marketing
Performance Metrics
Post Scheduling
Publish Scheduling
ROI Tracking
Real Time Analytics
Real Time Data
Real Time Notifications
Reporting & Statistics
Reporting/Analytics
Response Management
Search/Filter
Sentiment Analysis
Social Marketing
Social Media Integration
Social Media Monitoring
Social Sharing
Tagging
Third Party Integrations
Trend Analysis
Workflow Management
Lucy J.
Head of Content in
Verified LinkedIn User
Internet, 11-50 Employees
Used the Software for: 6-12 months
Source: GetApp
Reporting, conversion tracking, advocacy - complete social reporting!
Comments: Strategic Internet Consulting have been using Oktopost for around six months to support social media activity in our Inbound campaigns. More comprehensive than simple scheduling tools, it was the social advocacy board that first drew us to the tool, plus HubSpot integration, and detailed reporting on social conversion. As an agency user, we're now Silver Oktopost Partners.
Pros:
- Advocacy board. Any content that is sent via main business profiles appears on a unique user board for everyone in the company to promote via their own work accounts, increasing reach and engagement. - HubSpot integration and detailed conversion tracking to better assess social effectiveness - Autoposting features and bulk upload options for faster social message creation and scheduling (across all social platforms, not just twitter) - Feedly integration to make sharing industry content easy - Monitoring sections to view engagement and interaction - Campaign segmentation for easy use, scheduling and tracking
Cons:
In the future we'd like to see more segmentation on the leaderboard - by social campaign if possible, as not everyone in the business needs to post on all topics. Having the chrome app pull through images when sharing to twitter would be useful too, but not too big an issue! A paid ads integration might be asking a lot but would be interesting to see.
Verified Reviewer
Marketing Manager in Romania
Verified LinkedIn User
Information Technology & Services, 51-200 Employees
Used the Software for: 2+ years
Overall good social media management, but can use some polish
Comments: Overall good - once the two liked items in my review get addressed it'll be great.
Pros:
Integrations - Oktopost can be connected to the most popular social media accounts (Facebook, Twitter, LinkedIn, Instagram), Bitly, and Google Analytics.
Cons:
Editing recurring posts - our previous software would let us edit a whole series of recurring posts if we needed to do any updates to that series. With Oktopost, once you schedule recurring posts, you have to then edit them one by one if you need to. Scheduling - when scheduling, I want to see which days already have posts in them so we avoid overlap.
Constance Z.
Digital Marketer in France
Computer Software, 1,001-5,000 Employees
Used the Software for: 1-5 months
Great and convenient tool, easy to use
Comments: It is a great experience overall.
Pros:
You can plan as many posts as you want and you can select campaigns to track the results
Cons:
The Analytics tools are not as developed as I wish, it would be great to have API with Hubspot or any CRM to connect each campaign. We are not able to publish carousel on linkedin or the format does not look right. It would be amazing to be able to plan many carousels on the tool aswell
Verified Reviewer
Marketing Manager in US
Verified LinkedIn User
Information Technology & Services, 5,001-10,000 Employees
Used the Software for: 1+ year
Alternatives Considered:
User Friendly - but VERY Basic
Comments: Generally like it but feel it might be for companies starting their journey out on social and employee advocay.
Pros:
It is a tool that is extremely user friendly, making it easy to train teams that are required to use it. Makes post scheduling very easy.
Cons:
It doesn't inform a user when their profile is disconnected so someone can still be sharing daily without realizing it isn't going through. Doesn't allow media uploads like large video files for users to share - more link based.
Chris j. B.
Digital Communications Officer in
Verified LinkedIn User
Research, 51-200 Employees
Used the Software for: 1-5 months
Source: GetApp
One of the best social marketing platforms
Comments: Social marketing is difficult for our team because we don't often have huge amounts of time to spend getting campaigns up and running. We also need to find out how our campaigns performed - for both engagement and conversions. Oktopost allows us to deploy a fully scheduled campaign in about 5 minutes. We can also see analytics for each and every campaign, across a whole range of KPI's and metrics. Reporting on our communications activities is now as easy as exporting a few PDF's. These aren't vanity metrics either, they are all tied to major business objectives. Oktopost also lets us monitor social in vertical streams, so we can follow our own feed and messages just as easily as we can monitor the competition, track keywords and identify conversation topics to join. The employee advocacy platform within Oktopost has also transformed how we communicate with our staff and they can now share our organisation messages from their own accounts and have it fully tracked and aggregated as part of a campaign. We can also curate content directly from Oktopost. This content can be directly assigned to a campaign too, which is measured in the per-campaign analytics. The campaign tagging is also fantastic, because we can run reports filtered by internal groups and communications objectives. Overall, we are extremely happy with Oktopost. The product is great, but the support team is even better. They are friendly, offered us a discount as a non-profit, and answer questions quickly.
Pros:
• Outstanding customer support • Unique product - the campaign focus is excellent for marketing teams • Campaign tagging for report filtering • Reports are best-in-class with important metrics (conversion funnel)
Cons:
• Basic in-app curation engine (although browser extension improves this functionality) • Limited social account overview feature in reporting