What Is Paycom?
Paycom offers user-friendly HR and employee-driven payroll technology to enhance the employee life cycle, in a single software. Paycom drives efficiencies, increases data integrity and gives employees power over their HR information through a self-service app. Employees already manage their timecards, PTO, benefits and more. Now they can own their payroll, which results in improved accuracy, reduced employer liability, increased process oversight and unparalleled employee insight into their pay.
Who Uses Paycom?
Paycom's single-application software helps companies automate and streamline payroll and HR processes without sacrificing rigorous data security standards.
Paycom Details
Paycom
Founded in 1998
Paycom Details
Paycom
Founded in 1998
Paycom videos and images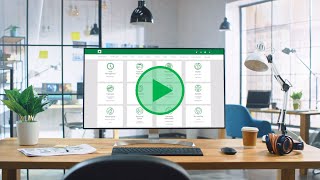 Compare Paycom pricing with similar products
Starting price
N/A
N/A
N/A
N/A
Paycom deployment and support
Support
Email/Help Desk
FAQs/Forum
Knowledge Base
Phone Support
Deployment
Cloud, SaaS, Web-based
Mac (Desktop)
Windows (Desktop)
Android (Mobile)
iPhone (Mobile)
iPad (Mobile)
Training
In Person
Live Online
Webinars
Documentation
Videos
Yasmine G.
Executive Management Analyst in US
Verified LinkedIn User
Package/Freight Delivery, 501-1,000 Employees
Used the Software for: 2+ years
Source: GetApp
Allows for easier and simpler processes and efficiencies
Comments: Overall Paycom seems to solve my problems before they arise; the integration between what would have been separate platforms allows for simplified processes and efficiencies that allows me to focus on the big picture rather than focus on the small tedious things.
Pros:
Paycom is a one stop shop with one singular login. One of the key things that has been most beneficial is self onboarding, which reduced the HR workload, provides a 'mid-phase' to a prospective employee and active employee, and helps get drivers on the road 4-6 days faster than our previous process. In addition, the consistent monthly improvements are always an added bonus and I continue to be impressed with the developments
Cons:
We wish there was a better integration capability to our third party platforms - though we primarily use Paycom, our industry requires use of many additional platforms. An integration outside of an API/SFTP would allow for an overall holistic view of our employee workforce and operations.
Paycom Response
last year
Thank you for sharing your Paycom experience and we appreciate your feedback! We are happy to hear our software is helping simplify your HR processes
Kimberley F.
Systems Implementation in US
Transportation/Trucking/Railroad, 201-500 Employees
Used the Software for: 1+ year
Extremely Robust HR and Payroll Software!
Comments: Paycom representatives take the time to work with us on an individual basis to not only show us how to set up the features to our unique needs but they also performed training sessions with all of our staff.
Pros:
The Paycom package has a multitude of different modules that you can either opt-in or out of making this completely customizable to your needs. Its integration with Great Plains to export payroll makes processing our payroll a lot less manual and saves us considerable time. The Employee Self Service feature puts the employee in control of their time off requests, direct deposit information, personal information, etc without the need to fill out manual paper forms. The employee's entry in the Employee Self Service updates their information immediately without interaction with our corporate HR department.
Cons:
The setup of all of the features is a bit time-consuming but worth it in the end. The system is extremely robust and like all robust systems, it takes some time to get all of the features set to meet the unique needs of an organization.
Paycom Response
5 months ago
Thank you for the 5-star review! We're glad you are enjoying our customer service, and we're happy our software has helped streamline your payroll process. Feel free to share any enhancements you'd like to see with our team at [email protected]
Ashley D.
Asst Manager in US
Individual & Family Services, 201-500 Employees
Used the Software for: 1+ year
Company Change
Comments: Overall i had no problem with Paycom, it was just the system we used daily for clocking in and out, as well as editing time cards, and checking pay stubs
Pros:
I enjoyed using Paycom for the short time my company used it, before switching back to ADP. It was easy to use, navigate, and teach.
Cons:
Some companies offer different types of discounts, and "coupons" with their service like ADP. I can get cheaper hotels, rental cars, discounts at restaurants all different types of perks.
Paycom Response
4 weeks ago
We're delighted to hear that you enjoyed using our software, Ashley. Thank you for the 5-star review!
Morgan S.
HR Manager in US
Insurance, 201-500 Employees
Used the Software for: 1+ year
System still needs a ton of design upgrades to match competitor's offerings/meet business needs.
Pros:
ESS Dashboard/Tiles and notification menu. Ability to send automated "no thank you letters" to rejected interview candidates Test sample paychecks Total comp letters Dynamic Benefits / Open Enrollment Process
Cons:
No historical reporting No option for change reports to pull one or two field items and does not show effective dates System glitches in LMS (when importing external content) - Dashboard does not reflect "percentage complete"; issues with completed courses showing as still needing to be complete despite confirmation Phantom period in Time Off Module Position Management/Org chart has to be manually changed. Position seats are not updated when a PAF is submitted. Applicant Tracking Module is confusing (too many dashboards and the dashboards do not populate the correct data) Can't hide unfilled/unused custom fields Performance Review Module not very dynamic/customizable Survey function not very dynamic/customizable (no logic) No Job Description function/Module 401k changes wont feed to our external vendor Too many individual steps to accomplish one task (i.e. build a check list) In general, the system is not as user friendly / customizable / dynamic as it was sold to us as.
Paycom Response
4 years ago
Morgan, our team would like to connect with you regarding your feedback. Paycom is committed to being a valuable partner and we want to make sure you are receiving the maximum benefit out of the system. Based on the items listed in your feedback, we believe we can help alleviate some of the challenges you may be having. We¿re always adding additional functionality to the Paycom solution and we want to verify you are receiving those updates. We will have a member of our team reach out to you and you can always reach out to your Paycom specialist at any time. Thank you for giving us the opportunity to assist you.
Fernanda M.
HR Specialist in US
Think Tanks, 51-200 Employees
Used the Software for: 2+ years
Good days are over
Pros:
I like that all information is housed in the individual profile.
Cons:
Customer services have gone downhill. My company had 3 account reps in 2 months. They are always late, unresponsive, unprepared, and when you think a higher-up manager will help fix the problem, it gets worse.
Paycom Response
3 months ago
Our support teams are dedicated to providing world-class service to each client and we understand your specialist is actively working alongside you and your team to ensure your concerns are being addressed. If we can be of any additional assistance, please reach out to us at [email protected]