Who Uses Hydra?
Service organisations looking to transform speed and quality of their delivery through standardization and optimization.
What Is Hydra?
Hydra is the only resource centric PPM, PSA & Project Management solution designed to cope with the issues real people in real organisations face. Hydra enables you to deliver more projects on time & budget with your existing resources. You can expect a 10% increase in efficiency within 12 months. Easy to use & quick to install, you will start receiving benefit after 1 week. Blueprinting.
What-if scenario & planning. Track all your projects, portfolio & resources. Comprehensive reporting.
Hydra Details
http://www.hydra.cloud/en/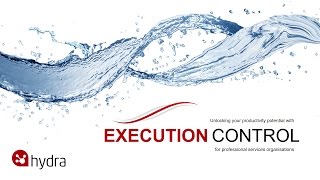 Play
Hydra pricing overview
Hydra does not have a free version and does not offer a free trial.
---
Hydra deployment and support
Training
In Person
Live Online
Webinars
Documentation
Hydra Features
Billing & Invoicing
CRM
Client Portal
Collaboration Tools
Document Management
Portfolio Management
Project Management
Proposal Generation
Quote Management
Resource Management
Time & Expense Tracking
Agile Methodologies
Budget Management
Client Portal
Collaboration Tools
Cost-to-Completion Tracking
Customisable Templates
Gantt Charts
Idea Management
Kanban Board
Milestone Tracking
Portfolio Management
Resource Management
Time & Expense Tracking
Traditional Methodologies
Budgeting
Change Management
Collaboration
Dashboard
Milestone Tracking
Portfolio Management
Project Planning
Reporting/Analytics
Requirements Management
Resource Management
Task Management
Time & Expense Tracking
---
Review software
Share your experiences with other software buyers.
Write a Review!
Frances L.
Project Manager
Overall Rating

Ease of Use

Features & Functionality

Customer Support

Value for Money

Likelihood to Recommend
Reviewer Source

Reviewed on 14/05/2013
"Excellent system, impeccable support team"
Comments: An excellent system, very recommendable for a project department to keep track of resource effort usage and capacity planning. Useful repository for all project information. The best part about it is the team, who work hard to fix your problems and also incorporate your suggestions into new builds and releases.
Pros: Support team
Constant revisions and build fixes
Capacity analysis
Resource management
Timesheeting
Customisable to your needs
Reporter
Project Register
Cons: Not able to 'plan' projects as well as MS Project - soemtimes you essentially just want a checklist of very small tasks that for part of the plan but are neither a milestone nor large enough to constitue a new code. If you use the 'costs' part of the system, you would probably want to input this data twice; in Hydra and also in some other budgeting system/spreadsheet as Hydra is not yet sophisticated enough to handle the complexity of a project budget You need training in Crystal Reports to create your own reports, which you will most likely need
Reviewer Source

Reviewed on 14/05/2013
Rebecca J.
Portfolio Planning Team Leader
Overall Rating

Ease of Use

Features & Functionality

Customer Support

Value for Money

Likelihood to Recommend
Reviewer Source

Reviewed on 03/04/2013
"Review of Hydra Software V8"
Comments: LCC ICT first implemented Hydra in 2005 and have seen the product go from strength to strength.
Pros: - Easy to implement with regards to the technical changes.
- The software has the potential to revolutionise the way you plan your Portfolios of work and how you undertake workforce planning.
- Increased visibility of projects, what will be delivered on time and to budget.
- The system comes with standard reports and you also have the option to develop your own reports using SQL / Crystal Reporter.
- The consultation service offered by Hydra Management Limited is excellent and has assisted us in the development of a number of different solutions.
Cons: - The cultural changes required within the organisation to fully realise the benefits associated with this software are more challenging than intially anticipated and require top down leadership to ensure success.
Reviewer Source

Reviewed on 03/04/2013