What is Axero?
Intranet software that unifies teams and accelerates growth. Communicate with your team, share and manage company knowledge, accelerate collaboration, and create a culture of transparency and trust. Streamline projects with one easy-to-access hub designed to unite and engage your employees. Axero is trusted by some of the world's most innovative and employee-centric companies. We make implementation easy!
Who Uses Axero?
Great for businesses of all sizes. Customers include: Toyota, Charter Communications, Johns Hopkins University, Benjamin Moore, Edwards Lifesciences, CHG Healthcare, and many more.
Where can Axero be deployed?
Cloud, SaaS, Web-based, Mac (Desktop), Windows (Desktop), Linux (Desktop), Windows (On-Premise), Linux (On-Premise), Chromebook (Desktop), Android (Mobile), iPhone (Mobile), iPad (Mobile)
About the vendor
Axero Solutions
Founded in 2007
Phone Support
24/7 (Live rep)
Chat
About the vendor
Axero Solutions
Founded in 2007
Phone Support
24/7 (Live rep)
Chat
Axero videos and images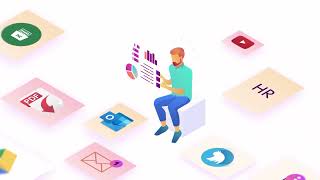 Compare Axero pricing with similar products
Features of Axero
Access Controls/Permissions
Activity Dashboard
Activity Tracking
Activity/News Feed
Alerts/Notifications
Archiving & Retention
Audio Calls
Brainstorming
Calendar Management
Cataloguing/Categorisation
Chat/Messaging
Client Portal
Collaboration Tools
Commenting/Notes
Communication Management
Compliance Tracking
Conferencing
Contact Management
Content Library
Content Management
Customisable Branding
Customisable Templates
Data Import/Export
Discussions / Forums
Document Capture
Document Classification
Document Management
Document Storage
Email Management
Employee Database
Employee Directory
Employee Photos
Feedback Management
File Sharing
Forms Management
Full Text Search
Group Management
Knowledge Base Management
Knowledge Management
Live Chat
Meeting Management
Mobile Access
Multi-Channel Communication
Multi-Language
Policy Management
Private Network
Real Time Editing
Real Time Notifications
Real-Time Chat
Remote Access/Control
Remote Support Software
Reporting & Statistics
Reporting/Analytics
Role-Based Permissions
SSL Security
Screen Sharing
Search/Filter
Secure Data Storage
Self Service Portal
Single Sign On
Softphone Software
Surveys & Feedback
Task Management
Text Editing
Third Party Integrations
Transcripts/Chat History
Two-Way Audio & Video
Unified Directory
User Management
Version Control
Video Chat
Video Conferencing
Verified Reviewer
Consultant in India
Verified LinkedIn User
Automotive, 10,000+ Employees
Used the Software for: 6-12 months
Great software, ease to customize.
Comments: My overall experience is, We have been to some degree effective at dispatching Communifire to our customers as an information base, however it for the most part gets utilized for interior preparing and as an asset.
Pros:
The out-of-the-crate highlights are truly extraordinary and achieve a great deal of what we were keen on for an intranet arrangement. It has additionally consistently been not difficult to get support for the item when required.
Cons:
The utilization of symbolism on the principle merry go round must be an exact size or its cover by text or not shown. We have an iframe that we attempt to eliminate flat looking over and nobody is by all accounts ready to fix it. CSS can be an aggravation.
Brooke
Sr. communications specialist in US
Retail, 5,001-10,000 Employees
Used the Software for: 1+ year
Axero Intranet Revire
Pros:
Hands down the most used function is the discussion boards and it really helps bring our employees together to help one another! This helps them understand answers from their peers and helps build credibility. They find it easy to start and to review answers. I also think the mix of home office employees in the answers helps our people to feel that we are approachable as gatekeepers! I also love the customizable site. We can easily change and update the site to align with marketing campaigns and keep it looking fresh for our users.
Cons:
The thing we struggle with the most is the analytics. We would love to see a deeper understanding of how our teams are using spaces and information + make it very easy for regional managers to follow-up on outstanding items. If we could give RMs access to a report that clearly states who is missing what items - that would make a world of difference!
Axero Solutions Response
last year
Hi Brooke, Thank you so much for your review! The Axero team is thrilled that your employees are connecting, sharing information, and making the most out of discussion boards. We added additional space analytics so you can analyze user behavior and content performance. Here's more information: https://my.axerosolutions.com/spaces/5/communifire-documentation/wiki/view/21546/manage-space I will pass along your feedback to our development team, who is always excited to hear from valued clients just like you. Thank you! - Alexandra Hoey, Axero Marketing Manager
Christine
Business Analyst\Project Manager in US
Insurance, 501-1,000 Employees
Used the Software for: 6-12 months
I think the platform is very basic and not the robust solution it is presented as.
Comments: It gave our employees a new intranet to complain about. They didn't like the old one because it was dated, and they don't like the new one because (1) it's new, and (2) it doesn't have some of the basic functionality of the old one (developed in-house).
Pros:
Easy to set up and navigate.
Cons:
There are too many inconsistencies and quirks. It seems like it wasn't fully built out. Functionality was put in, but there's no depth to it. For example, the site member csv does not accurately report space membership. There are more examples, too numerous to mention here. We have reported these. Apparently, most are expected to be corrected in some phantom future release.
Christina
Communication Manager in US
Construction, 201-500 Employees
Used the Software for: 1-5 months
Alternatives Considered:
First Time User - Communifire
Comments: I have had a great experience with [SENSITIVE CONTENT HIDDEN] who has been our Rep. His training has helped me so much so that I can train our own ambassadors to use and update spaces. [SENSITIVE CONTENT HIDDEN] is easy to get a hold of, receptive and a great teacher. I trust that he will always understand my request and assists me immediately.
Pros:
This software is perfect to communicate information to our entire company. I especially love the custom homepage which allows us to disseminate important information to our team real-time.
Cons:
It would be helpful if there was a feature which will allow me to post on the main page carousel from other spaces only. I have to duplicate "HOT" announcements on the main page and for example HR.
Axero Solutions Response
last year
Thank you so much for your review, Christina! Have you tried our "featured" tool? This allows you to post content on a space and have it automatically appear on the main homepage. Please reach out to our support team if you have questions!
Chuck
CEO/President in US
Computer Software, 2-10 Employees
Used the Software for: 2+ years
One place for everything
Comments: I have used their software for close to a decade
- There has never been any downtime to speak of, and none in the last several years.
- Their help desk is second to none.
- They fix issues extremely fast, and they go out of their way to help you achieve what you want.
- The technology behind what they do is constantly improving, and the presentation of new features is also second to none. There are very few software companies for whom I could say the same thing.
- Customization in any manner that you see fit.
Pros:
- The ability to interact with both internally with our employees and contractors, and externally (in a private environment) with our partners, and externally (in a public environment) with our customers. - Variety of communication mediums: public forums, private tickets, wiki/guide pages, announcements, blogs, video. Everything in one package. - Create a self-serve environment for those wanting to research and learn on their own time. Although this product is marketed as an intranet product, we take it further, and have inculcated our whole web page operations around the product. We have: - Public Web Pages, where customers can peruse our custom designed pages (part of Communifire) and avail themselves of the various communication tools in the Communifire product. - Private community for our Solution Providers where they can interact with us and each other to discuss ideas not in the public purview. - Private ticket system for our customers, where sensitive information comes into play. By implementing all of these communication options, we were able to channel more resources and money into engineering a better product, as opposed to paying someone to regurgitate items that are routine and standard procedure. If any company has a similar structure to ours e.g. products that involve customer interaction, with vendor or partner relationships, I don't understand why anybody wouldn't want to use a product like Communifire. Know that this review is unsolicited.
Cons:
The only - and TINY issue I have, is with the instant messenger. By default we can't prevent customers from seeing each other. We would like to have more options in this arena. Second, it would be nice to allow API with third party instant messaging systems - or a collaborative integration. However, this is a tiny inconvenience for us.
Axero Solutions Response
last year
Hi Chuck! We're thrilled that years later, you're still loving Communifire's extranet abilities. We recently released integrations with Rocket.Chat and Jitsi to streamline the instant messaging experience with more to come. Thank you for your review!