What Is Avatier Identity Anywhere?
MODERNIZE YOUR DIGITAL WORKFORCE WITH INTEGRATED IDENTITY
Deliver seamless workforce access while maintaining security.
Avatier Identity Anywhere is the only passwordless IGA solution that includes user lifecycle/password management, universal workflow, service catalog, access governance, & SSO for all applications & cloud services.
Avatier for web, iOS, Android, Chrome extension, Microsoft Outlook, Teams, Slack, & chatbot provides the industry's first collaborative user experience.
Who Uses Avatier Identity Anywhere?
Enterprise IT organizations particularly in regulated industries like Healthcare, Manufacturing, Finance, Technology, Government & Education.
Avatier Identity Anywhere Details
Avatier
Founded in 1997
Avatier Identity Anywhere Details
Avatier
Founded in 1997
Avatier Identity Anywhere videos and images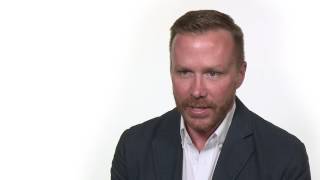 Compare Avatier Identity Anywhere pricing with similar products
Starting price
US$1.50/month
US$1.00/month
US$2.00/month
N/A
Avatier Identity Anywhere deployment and support
Support
Email/Help Desk
FAQs/Forum
Knowledge Base
Phone Support
24/7 (Live rep)
Chat
Deployment
Cloud, SaaS, Web-based
Mac (Desktop)
Windows (Desktop)
Android (Mobile)
iPhone (Mobile)
iPad (Mobile)
Training
In Person
Live Online
Webinars
Documentation
Videos
Features of Avatier Identity Anywhere
Felicia C.
Data Center Manager in US
Verified LinkedIn User
Government Administration, 1,001-5,000 Employees
Used the Software for: 2+ years
Valuable service
Comments: Made the provisioning process seamless, and customer service is always great!
Pros:
Ease of use, and accurate provisioning.
Cons:
Nothing to dislike, enjoyed the service.
Eddie M.
IT Sr. Manager in US
Health, Wellness & Fitness, 10,000+ Employees
Used the Software for: 1+ year
Alternatives Considered:
Review
Comments: Great product to use and great partnership from Avatier in getting the solution customized to meet our very specific use case
Pros:
Ease of Use/catalog for our end users to find exactly what they need
Cons:
No 2 way servicenow integratIon to allow tasks to be opened and closed via service now and also closing out the Avatier request
Bharath R.
IAM tech lead in Singapore
Telecommunications, 10,000+ Employees
Used the Software for: 1+ year
User friendly on request submission.
Pros:
Our tool is not friendly like other tools.
Cons:
Avatier tool is not friendly like other tools, users are getting confused if we display all privileges at once.
John R.
User Support Tech in US
Nonprofit Organization Management, 1,001-5,000 Employees
Used the Software for: 2+ years
Excellent Password Reset System
Pros:
It makes it easier for user's to change their passwords themselves.
Cons:
It would be nice if we could change passwords, terminate user access and request access in one website.
Dave E.
Director - Information Security and Infrastructure in US
Retail, 1,001-5,000 Employees
Used the Software for: 2+ years
Reducing manual labor and time to completion of tasks with Avatier AIMS
Comments: We started with using AIMS for self-serve password resets due to the fact that a very significant number of calls to our service desk (about 65%) were taxing our resources. As soon as our employees were enrolled, password reset requests dropped 90%.
Later in our relationship, we decided to add Password Bouncer due to the fact that a large number of our users would create weak passwords, even with MS "Strong Password" settings enabled.
We then moved on to access requests. By using Avatier AIMS, we have made the task of requesting access significantly easier and quicker. The ability for anyone to be able to approve access via their phones has been a big player in this. We no longer have to wait for approvals.
Next, with the introduction of a new HRM system, we moved to automating the process of hires, changes and terminations. While this is still a work in progress, AIMS has been a central player in this project. We have automatic hires and terminations working perfectly. We are working on changes and expect this to be an ongoing process as the company changes.
Pros:
Avatier's flexibility to adapt to needs is a main reason that I have continued to use AIMS. I've been able to use it for any type of request from our users and administrators. I have yet to find an access or password task that it couldn't handle easily. I also like the way AIMS handles feeds from other systems. It is easy to use and adapt to a company's unique requirements. Its ability to use virtually any Active Directory field for identification made it easy for us to move to a process where all hires and terminations only have to happen in our HRM software. The feed between the two allows the automatic creation, change or termination of accounts.
Cons:
I would like to see the ability to create my own reports. Avatier has been very accommodating when I have a request to generate custom reports, but it would be nice to be able to create my own.