15 years helping British businesses
choose better software
What is TestRail?
Boost your software testing with scalable, customizable test case management. Efficiently manage manual and automated test cases, plans, and runs. Get real-time insights into testing progress with informative dashboards, metrics and activity reports plus email notifications. Integrate with your issue tracking and/or test automation software to trigger tests and share results. Install on your own server or choose our cloud-based/SaaS solution. Available in standard and enterprise editions.
Who Uses TestRail?
Modern Test Case Management Software for QA and Development Teams
Where can TestRail be deployed?
Cloud-based
On-premise
TestRail pricing
Starting Price:
Yes, has free trial
No free version
TestRail does not have a free version but does offer a free trial.
TestRail videos and images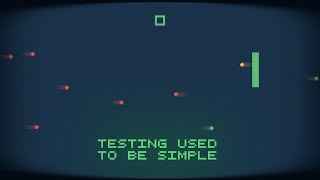 Features of TestRail
Access Controls/Permissions
Automation Testing Tools
Collaboration Tools
Continuous Integration
Defect Tracking
Hierarchical View
Load Testing
Milestone Tracking
Move & Copy
Multiple Test Types
Parameterised Testing
Quality Assurance
Reporting/Analytics
Repository Management
Requirements Management
Requirements-Based Testing
Software Testing Management
Test Case Management
Test Performance Metrics
Testing Management
Third Party Integrations
Traceability
Bruce
CEO in Australia
Verified LinkedIn User
Information Technology & Services, 11–50 Employees
Used the Software for: 2+ years
Reviewer Source
Regression testing
Comments: TestRail was implemented to do the record taking for manual regression testing and planning.
Pros:
Great product allowing us to keep history of our testing and specifically regression testing of our software development team
Cons:
Find some reporting can be difficult, but in general it is a great tool for managing our regression testing test cases, and ensuring that they have all been run.
IDERA Response
2 years ago
Hello Bruce, thank you for taking the time to share such a detailed review of your experience using TestRail. We are always looking to improve the experience for all users. If you could share any more detailed feedback around what you'd like to see differently in the reporting capabilities (either here or by sending us a few screenshots at [email protected]) that would be very much appreciated!
Basha
Test Architech in US
Hospital & Health Care, 5,001–10,000 Employees
Used the Software for: 2+ years
Reviewer Source
Testcase Management
Comments: We enjoy using this tool because it takes little time to train new members and easy of using. SImple and faster.
Pros:
Ease of use. Simple and intuitive flow for the workflows that can be customized based on your work.
Cons:
Traceability is based on how you configure. Little confusing if you try to explain to users not familiar with the tool.
Alternatives Considered: Zephyr
Reasons for Choosing TestRail: Ease of use and less maintenance work. No need to worry about managing the infrastructure and secure.
Switched From: Rally Platform
IDERA Response
4 years ago
Thank you for your review! Our experts are working hard towards improving TestRail's user experience, especially for beginners.
Boyana
QA Engineer in Bulgaria
Information Technology & Services, 11–50 Employees
Used the Software for: 1+ year
Reviewer Source
Unfortunately, disappointing experience.
Comments: When I started to use it it was a relatively good test management tool, but in the second year it turned into a day-to-day struggle, I was wasting a lot of time writing and editing test cases - one of the key job characteristics of the QA. It's important to mention that I am not using TestRail for almost two years, and I hope the things got better. But honestly, I wouldn't risk to go back again.
Pros:
The test suites and test case structure were good and easy to navigate.
Cons:
The small tiny bugs that appeared every day and bothered our work. Things like the inability to open a screenshot in full-screen with 1 click.. To do that I had to open it on a new browser tab which was very annoying. And plenty of other similar issues that were arising day by day. This was the reason for switching to another test management system.
Sandeep
Qa Engineer in India
Information Technology & Services, 11–50 Employees
Used the Software for: 1+ year
Reviewer Source
Great solution to improve testing efficiency
Pros:
Effective test case managment:- TestRail provides a highly customizable test case management system. You can create test suites, parts, and cases to suit the unique needs of your project. Easy to use:-Test cases using TestRail are efficient and simple. The ability to add test results, comments, and attachments directly from the interface simplifies the testing process.
Cons:
There should be option for comments or chat to communicate within TestRail for communication amongst team.
Jason
Quality Engineering Manager in US
Computer Software, 201–500 Employees
Used the Software for: 6-12 months
Reviewer Source
Everything we needed at half the cost
Comments: We are better able to track our software testing and coverage with this tool.
Pros:
I love the way they setup billing, every month you it automatically detects how many active users you have and you pay for that instead of being roped into a set amount of licenses. This has been incredibly helpful as we've gone through hiring, layoffs, and bringing on offshore contracted workers. Great flexibility! Another thing I like a lot are the UI Scripts, where you can customize the instance adding in or removing features and functionality. They are very powerful and super useful for us.
Cons:
It bugs me that every time you close a test run the test case id numbers have a huge spike, a case we created today had the id number of over 11 million even though we have less than 50,000 cases total in our library. I also do not like the way you add and remove tests from a run. It is a bit awkward and hard to see exactly what tests you're adding and removing.