What Is Jobber?
Jobber keeps your jobs on track and your customers informed. Schedule jobs more efficiently, optimize routes, and send quotes and invoices by text. Give your crew the job details they need, see where they are, and get notified when a job is done. Send automatic payment reminders and take payments instantly in-person, online within 24 hours, or automatically every month. With a mobile app, free training, and simple setup, Jobber helps you save time while delivering 5-star service.
Who Uses Jobber?
Jobber is perfect for established and growing home service businesses who need better organization, mobile access, and more efficient scheduling and billing processes.
Jobber Details
Jobber Software
Founded in 2010
Jobber pricing
Starting Price:
US$35.00/month
Yes, has free trial
No free version
Jobber does not have a free version but does offer a free trial. Jobber paid version starts at US$35.00/month.
Pricing plans
get a free trial
Jobber Details
Jobber Software
Founded in 2010
Jobber videos and images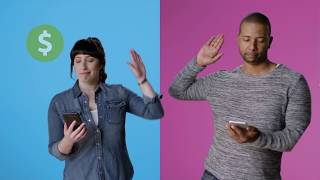 Jobber deployment and support
Support
Email/Help Desk
FAQs/Forum
Knowledge Base
Phone Support
Chat
Deployment
Cloud, SaaS, Web-based
Mac (Desktop)
Windows (Desktop)
Linux (Desktop)
Android (Mobile)
iPhone (Mobile)
iPad (Mobile)
Training
In Person
Live Online
Webinars
Documentation
Videos
Andy W.
Owner in Canada
Verified LinkedIn User
Facilities Services, 2-10 Employees
Used the Software for: 2+ years
Jobber is the BEST
Comments: I first started using jobber almost 5 years ago when I decided to test out the free trial. Since that day, I have continued using the software and have grown my business over 400%. I think one of my favourite parts about jobber is the level of exceptional customer service; not only online but also in person. Additionally, my work flow for my business has improved a vast amount over the years. Invoicing: What used to take me hours, is now a simple 30 minute task. Quoting: What used to be done on a scrap piece of paper, is now done on my iPhone. Scheduling: What used to be done on excel, is now organized through the online calendar which can be accessed anywhere, anytime. Overall, I would recommend jobber to anyone running a service based business, and would be happy to answer any further questions.
Pros:
-The jobber platform is very easy to use and can be learned quickly. -Batch invoice creation is extremely helpful. -Jobber makes quoting, booking and scheduling jobs a breeze! -Having a client hub is a real crowd pleaser.
Cons:
Jobber is overall a 5/5 software system that has been the best thing for helping my business grow. Over the almost 5 years of using Jobber, the only thing I would like to remind people is that once you delete something, there is no way to get it back. I accidentally deleted an invoice once, and it was gone for good. This was my mistake, so as long as you're more cautious than I was that day, you'll be good.
Jobber Software Response
3 years ago
Andy! Thanks so much for this thorough feedback. We're so proud to work with your team and are so glad to hear we've been able to help make improvements across your processes. Unfortunately we can't always recover deleted items, but sometimes we can, so always feel free to reach out to our Success Team in the event we can recover something just in case. Thanks again for taking the time to leave a review :)
Environmental Services, 2-10 Employees
Used the Software for: 1-5 months
Source: SoftwareAdvice
Good Software.....Greedy Management
Pros:
I love how easy it was to set everything up and get started with this software. The calendar is great as well as many other features.
Cons:
I HATE that I cannot charge our clients the credit card processing fee automatically. It is very time consuming to have to tell every single person to call or email the office if they want the 3% convenience fee added to their invoice and update their payment settings. This was supposed to make collecting money easy - not so time consuming and such a headache. I also HATE that management is so greedy that they would only allow pictures on line items in the most expensive plan offered. I was unaware that Jobber had a "bug" at the time I started using this and months later, half way through a quote, I suddenly discover I am no longer allowed to add pictures to line items without upgrading to the most expensive plan for an extra $100 a month. We only have 5 users and will never be interested in the additional features with the grow plan. It feels very wrong that Jobber would only give this option for $200 a month when numerous other softwares offer pictures for under $100 a month.
Jobber Software Response
2 months ago
Hi Marcus, thank you for taking the time to share your feedback. It's wonderful that you're finding Jobber easy to use in running your day-to-day operations, and that you're enjoying the scheduling features. We are always eager to learn about how we can improve, and we are very sorry to hear about your negative experience. Our team would love the opportunity to directly discuss your product feedback, and better understand how these features would positively impact your business. Our support team is available from 8am-5pm MT, M-F at your convenience by phone (1-888-721-1115) or email ([email protected]). We would be happy to address your concerns about your subscription and feature changes.
Madonna G.
Business Owner in Australia
Consumer Services, 2-10 Employees
Used the Software for: 1-5 months
Source: SoftwareAdvice
Customer service is beyond appalling! Features that you pay for just don't work.
Comments: You can sign up and pay them money without ever speaking to anyone but when you want to cancel they say that you MUST call there office in the US and if you don't and your subscription expires, you have no access to your account. Meanwhile, your clients are still getting appointment emails and the program keeps going along without you able to stop it. Customer service is beyond appalling, you send a request and you get a response after 4-6 days with a question and then you have to wait another 4 -6 days for another one-line email with another question - it is beyond frustrating. Features I am paying for just don't work and it has been 8 weeks now and I am being asked the same questions over and over with no answers.
Pros:
Absolutely nothing worth the price they are asking. Super expensive with features that just don't work and they don't seem to care.
Cons:
I signed up because of the payroll and employee scheduling capabilities but it turns out that during my first QB sync that this doesn't work. It syncs employees time in at 5 hours earlier so I am having to manually input them every week. Appalling customer service - minimum 4 days to reply to emails (new person each time who asks the SAME questions over and over) its been 7 weeks and they haven't worked it out yet.
Rebecca Response
4 years ago
Hi there Madonna, First off, we would like to apologize for all of the frustration you experienced with our team and the issues happening with time entries not properly syncing over to QuickBooks Online. What happened here is far from our goal at Jobber, which is to help people in small businesses be successful. We took a look at the history of this issue and it looks like there were some communication issues between our Tier 1 and Tier 3 support team and a breakdown in our normal processes. We know our customers are busy people, so our goal is to provide quick solutions, and the fastest possible turnaround time when issues do occur. What happened with your issue is far from what we see as our standard of customer service, and we're very sorry this was your experience. In terms of the timesheet syncing errors, our developers are still looking into what went wrong by working with the QuickBooks Online development team. This is an issue we haven't seen before, and we are working hard to understand the root of the problem. The goal of timesheet syncing is to save our customers time and guarantee accuracy, so we absolutely want to make sure this is resolved. Thank you for taking the time to leave this feedback for our team. We've taken note of what happened in all of these areas to prevent issues like this going forward, and again, we're very sorry this was your experience.
Consumer Services, 2-10 Employees
Used the Software for: 1-5 months
Once they get you on board, you are no longer important
Comments: In the beginning, Jobber employees are super attentive, and work to help you get on board and sell you their service. They promise things like a one time 10% discount in addition to the yearly price. After you sign up, good luck getting a response. You are in the system and you are no longer important. And good luck getting them to honor the discount they promised when signing you up, they just pass the buck to the next person saying "they must've told you that" and you wait weeks in between responses. Jobber needs to put the same effort into the customers that are signed up as they do when they are trying to sell you the software.
Pros:
The software is easy to use once you understand the language and functions it offers. There are some improvements needed, but they are constantly updating it which is great.
Cons:
Does not allow businesses to be unique. Every email looks like every other email every other service company sends. They do not allow HTML or email signatures when communicating with clients. You do not stand out to clients. The text feature is great, but you cannot access it from the computer, and in order to send a message you have to have previously sent that client a message and the only allowable messages to start a text is that your are late or going to be late. So you have to tell you client you are late if you want to text them through the software.
Jobber Software Response
last month
Hey Tim, thank you for taking the time to share your feedback. It's great to hear that you've found Jobber easy to use for your business! I've shared your feedback regarding the branding and text messaging with our product team who works closely with these features. All of our product updates are inspired directly by customer feedback, so insights like these are really valuable! The Product Updates section of your Jobber account will highlight our latest releases, and you'll be happy to know we have released open texting for Jobber, based on feedback like yours! Our team was very sorry to hear about your negative experience. You are important to us and we would love the opportunity to directly address your comments regarding your subscription and experience with our team. We are available from 8am-5pm MT, M-F at your convenience by phone (1-888-721-1115) or email ([email protected]).
Rich A.
Executive Director/Owner in US
Verified LinkedIn User
Consumer Services, 2-10 Employees
Used the Software for: 2+ years
Source: GetApp
Jobber - MY Business OSS
Comments: My overall experience with Jobber has been quite positive as it helps me immensely run my business.
It is my OSS today. It assigns and tracks all work requests, quotes, jobs and tasks. It also does our invoicing and passes data nicely to Quickbooks for great financial reporting. I just wish I had more robust reporting features with it.
Pros:
Having a system that can be quickly and easily implemented and used by small business that incorporates features including integrates that addresses 'quote to cash' work flow was essential. Jobber does the job nicely, quickly, easily and is quite affordable for any small business. It integrates nicely with financial systems such as QuickBooks too.
Cons:
Reporting is weak with the version I currently have. There are some standard reports that provide some fair data qualities but to customize reports using custom fields or job fields is quite weak. Exporting any report to Excel does not work well. I dont get the attachment file when attempting.
Alternatives Considered: QuickBooks Online Advanced
Reasons for Choosing Jobber: QRIDIT did integrate with other systems and processes supporting all of our business products. It was awkward in supporting multiple consumer services. It struggle to offer us a converged business system.
Reasons for Switching to Jobber: Workflow was stronger with Jobber for our business needs to support landscaping, homewatch, pool and storm readiness services on a single converged platform. However, we did keep Quickbooks for financial tracking and reporting.
Jobber Software Response
11 months ago
Hi Rich, thanks so much for your review. We're glad things are going well overall, and have noted your feedback for more advanced reporting. We're always looking at providing better business insights to our customers, so if you have additional info you'd like to share with us don't hesitate to reach out to our Success Team and we can collect that for our Product Team. Cheers!