What Is VidCruiter?
VidCruiter is your answer to saving time recruiting top candidates and adding value to your bottom line. VidCruiter's suite of products includes an easy to use pre-recorded video interviewing system, a live video interviewing system that can record interviews, an automated scheduling system and on top of this you can try our automated reference checking software. All of VidCruiter's products prominently display your company's branding giving you a professional look.
Who Uses VidCruiter?
Organizations that do not have an applicant tracking system or who are looking to change. Organizations looking for video interviewing software.
VidCruiter Details
VidCruiter
Founded in 2012
VidCruiter pricing
Starting Price:
Not provided by vendor
Yes, has free trial
No free version
VidCruiter does not have a free version but does offer a free trial.
VidCruiter Details
VidCruiter
Founded in 2012
VidCruiter videos and images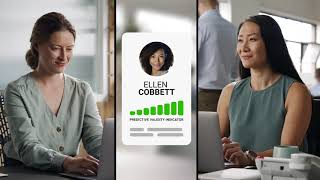 VidCruiter deployment and support
Support
Email/Help Desk
FAQs/Forum
Knowledge Base
Phone Support
24/7 (Live rep)
Chat
Deployment
Cloud, SaaS, Web-based
Mac (Desktop)
Windows (Desktop)
Linux (Desktop)
Chromebook (Desktop)
Android (Mobile)
iPhone (Mobile)
iPad (Mobile)
Training
In Person
Live Online
Webinars
Documentation
Videos
Adam W.
Talent Acquisition Facilitator in Canada
Verified LinkedIn User
Outsourcing/Offshoring, 501-1,000 Employees
Used the Software for: 6-12 months
Source: GetApp
Great service
Comments: I use vidCruiter daily. They provide great service and support. Making my life as a recruiter easier. The interface is easy to use. All the features help me organize and track all of my candidates.
Pros:
Keeps me organized, and helps me track candidates
Cons:
Sometimes it can be slow and doesn't work as fast as I want it to.
VidCruiter Response
4 years ago
Hi, Adam! We are glad to hear that VidCruiter has helped you stay organized throughout the recruitment process! Thanks a lot for the review.
Hayley B.
HR Coordinator in Canada
Education Management, 501-1,000 Employees
Used the Software for: 1-5 months
I love using VidCruiter!
Comments: Since day one, our Account Manager has been very helpful and always friendly and understanding. If we have a problem, we don't have to wait longer than a few days to get it resolved. Their customer service is very friendly and informative, and always eager to help out.
Pros:
I love how easy it is to use. Even things that seem somewhat intricate, their customer service is great and they're always there to help you.
Cons:
There are some features that I believe should be added such as having certain hiring managers automatically tagged to a location, or to be able to filter tagged candidates to the top of each position. But overall, it's very easy to use.
Alternatives Considered: The Applicant Manager and Greenhouse
Reasons for Switching to VidCruiter: The other products seemed somewhat expensive and didn't have the right features we were looking for. VidCruiter seemed easier to use and more applicable to our hiring needs.
Roxine G.
HR BUSINESS PARTNER in Jamaica
Used the Software for: 1+ year
Not very interesting or engaging
Comments: Recruiting has been made easier with Vidcruiter.
Pros:
I found Vidcruiter to be a novel concept and a helpful element o the recruiting process to an extent.
VidCruiter Response
4 years ago
Hello Roxine, It's unfortunate to see your ratings for Ease of Use, Features & Functionality, and Value for Money considering that we have 7 other reviews from your organization giving us extremely positive reviews. We strive for 100% satisfaction from all of our clients' users, so please let one of your Client Success Managers know how you feel like we can improve. We are proud to offer everything that you see at https://vidcruiter.com/client-experience/ to each of our clients and know that you won't find the same value for the price that your organization is paying anywhere else. I know that your Client Success Managers currently have 2 calls a week with your team to enhance your organization's recruitment process and our team is building 20 custom features based on your organization's requests. We will do everything in our power to ensure that you have the same positive experience as your colleagues, so please let us know how we can help make that happen.
Vanessa J.
Talent Acquisition - Specializing in Diversity Recruitment in US
Verified LinkedIn User
Education Management, 51-200 Employees
Used the Software for: 2+ years
Source: GetApp
K-12 School -- it works for us
Comments: We are a network of charter schools in Philadelphia. Our recruitment team uses VidCruiter software in conjunction with Salesforce. We signed up for VidCruiter so that we could free up recruiter time during phone interviews. We were limited in the number of people that we could conduct phone interviews with, so our process relied very heavily on resume screening. VidCruiter has allowed us to interview FAR more people and to consider people seriously beyond a resume. Candidates enjoy the flexibility in scheduling and the ability to re-record their answers. As a recruiter, it is nice to reserve phone interviews for critical roles or follow up questions.
Pros:
Customer support is amazing. Delightful, really. Replies are fast and issues are resolved quickly. It is very much a selling point that has allowed us to renew for the last couple of years.
Cons:
Occasionally, video load time lags both as a reviewer and for candidate participants. I'm not sure why. As a reviewer, this means it takes me a bit longer than I'd like to watch a video because it will stream the first few seconds and I have to keep pausing it to let it buffer. I am confident that it isn't my internet connection because I can easily enjoy Netflix and YouTube without this issue. The way of creating positions and adding questions to positions is a more time consuming than I'd like. For me, this is where I lean on the support team who graciously create positions for me in what seems like lightening speed.
VidCruiter Response
4 years ago
Thank you very much for that in-depth review, Vanessa! As we continue to innovate and seek ways to become better, reviews like these help us achieve this. We are glad that you have taken full advantage of our great support team and hope to continue our partnership for many more years!
Verified Reviewer
Senior Recruiter - State of Oregon Public Health Division in US
Verified LinkedIn User
Human Resources, 5,001-10,000 Employees
Used the Software for: 1+ year
VidCruiter Review
Comments: I think VidCruiter is easier than other video interview software that is used by the State of Oregon. Though it takes a bit to learn it, I much prefer this application over any of the others I have seen. It is also cost efficient making it affordable for organizations with a limited budget to purchase.
Pros:
I like the following features: 1. Customized video templates 2. Recruiter ability to download documents 3. Candidate ability to upload documents 4. Recruiter ability to determine the length of the recording, the number of tries and the preparation time 5. Recruiter ability to set the application to private, thus disabling the video access to applicants who aren't timely 6. Customer support is awesome. Always accessible and timely. 7. Interviewees can view themselves as they interview. I have done video interviews where I am unable to see anything but a black screen. It's weird.
Cons:
VidCruiter wasn't the easiest software to learn, however, compared to other video interviewing software that other state agencies use, I like VidCruiter the best from both a recruiter and an interviewee perspective. It seems that every time I change my password, I have issues with the application recognizing the new password and I get locked out. I would like to see the ability to add to an interview module incrementally. As it stands, each time I have new candidates for the same recruitment, I have to create another position with a different number. Sometimes I have to send the invitations to rate several times before the rater receives the email.
VidCruiter Response
3 years ago
Thank you for the review. We are glad to see that you are taking advantage of multiple features. The password issue that you mentioned seems to be a result of your browser not updating your saved passwords. To avoid getting locked out in, we recommend that you verify that the correct password is being saved within your browser. Having to create a new position for each candidate is not a requirement of our system. We recommend that you arrange a call with your dedicated Client Success Manager so that they can help you set up a better process for adding interview modules incrementally. It also sounds like we should arrange a quick call with your IT team to prevent your firewalls from blocking the rating invitations. Stricter security measures are common with our state agency clients, so we often have to coordinate with their IT teams. Feel free to reach out to us directly if you have any other concerns. Our goal is to provide every user with the best experience.