What Is Regpack?
Regpack is a comprehensive online registration platform trusted by more than 7,000 organizations worldwide. Regpack gives you the tools you need to manage every aspect of your event or program, both virtual and in person, including flexible form building, real-time dynamic reporting, integrated online payments, automatic payment plans, variable pricing, and more. Our clients see an increase in registrations, revenue growth, and are more efficient in day-to-day management tasks.
Who Uses Regpack?
Organizations that want to save hours, get paid quickly, increase revenue and grow enrollment. Complex build options and integrated payments automate and streamline registration and payments.
Regpack Details
Regpack
Founded in 2010
Regpack Details
Regpack
Founded in 2010
Regpack videos and images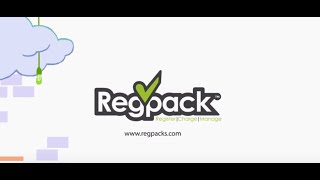 Compare Regpack pricing with similar products
Starting price
US$125.00/month
N/A
N/A
N/A
Regpack deployment and support
Support
Email/Help Desk
FAQs/Forum
Knowledge Base
Phone Support
Chat
Training
Live Online
Webinars
Documentation
Videos
Tami B.
Owner and Principal in US
Verified LinkedIn User
Used the Software for: 1-5 months
Flexible system that can be used for much more than just registering users
Pros:
Flexibility of the triggers, ease of building forms, initial strong customer support, overall ability to extend the tool to be much more than a registration system. I have set this up as a mini-Student Information System for a small school, tracking applicants, admissions data, student data and more. The ability to stage the release of various forms and emails makes that possible.
Cons:
Would like it to do the following: 1. Enable triggers to change a user's status 2. Enable triggers to work with NOT logic and not just AND logic or ability to set up multiple trigger situations for a single form/email. 3. Ability to sort statuses. 4. Ability to have payment plans for paying that aren't forced (auto-bill). 5. Ability for an admin to login as a user to see what's happening in their account. 6. Make editing of an existing filter work better (it typically erases it and you have to start over). 7. Make it easier to unassign users from an asst. admin in bulk.
Regpack Response
4 years ago
Tami, it's great to hear that Regpack has been a flexible solution for your organization and is giving you more value than you initially thought. Some of the features you'd like to see already exist! A client success manager is reaching out to you directly to go over this feedback to ensure you use the system to it's max potential.
Andrew B.
Director of Operations in US
Performing Arts, 11-50 Employees
Used the Software for: 2+ years
Robust product with lots of options, but some glitches
Comments: The discount structure of our program was so easy to set up in the system. We loved that part of it. And the autobilling and email automation saved us so much time!
Pros:
Lots of different ways to set up your program with custom forms, payment plans, and automations. This software is great for a wide variety of use cases. The new interface on the back end is easy to use with a great search function. And the autobilling makes it really easy to make sure everyone is paid up.
Cons:
It does glitch occasionally. A button won't work as you expect it to. A filter will include erroneous results. A pop-over or tool tip will get stuck in place and you'll have to refresh the page. Our users frequently had issues resetting their passwords. It chips away at the faith you have in the software to give you reliable reports, etc. The user experience is also not the most intuitive on the front end. Right at the beginning, there is a box with a dotted border instructing users on how to use the progress bar to navigate the forms. Why not just make the progress bar more obviously interactive? This is UX design 101. If you have to explain something in your design, you should find a way to make it more intuitive instead. And our patrons STILL had questions about how to find things in the system.
Regpack Response
last year
Andrew, I'm so glad to read that Regpack makes customizing your process easy and gives you the options you need to present your classes and manage your attendees easily in the back end. I have our dev team looking into some of the glitches you mentioned. We work hard to ensure a smooth user experience and when we find issues, we work quickly to resolve them. The resent password issue you mentioned was brought to our attention and resolved last month. All in all, its great to hear Regpack has been a big upgrade for how you work and we look forward to continued success in our partnership!
Sports, 11-50 Employees
Used the Software for: 1+ year
Administration ease; poor support communication
Comments: GREAT, love everything, just wish support communication was available over the phone.
Pros:
I love how easy any/all administrator tasks are. I can see all the info I need within seconds. I love the reports and product layouts and can easily edit customers' profiles
Cons:
I CAN'T COMMUNICATE WITH SUPPORT. The only communication available is via email and it is not very efficient. I would LOVE to be able to talk to support via phone when urgent issues need to be resolved.
Regpack Response
3 weeks ago
Thanks Morley! So great to hear how Regpack helps make your admin tasks easier and more transparent, including managing your client profiles. Our Support team is email based since all of our clients have the system setup in their own unique ways and requires time to dive directly into your system in order to understand your setup and needs, and then provide the best feedback. That being said, our average response time is 2-4 hours so we're always getting back to our valued clients ASAP!
Ki C.
Executive Director in US
Music, 2-10 Employees
Used the Software for: 2+ years
Customer Support is the PITS!
Comments: Negative. Zero stars. Do not recommend. Customer service is a joke.
Pros:
Conditional logic in the forms is awesome
Cons:
This company keeps raising their prices. There are no discounts for Non-profits. You have no choice over CC processing companies. Customer support is ridiculous, standard response time is 1-2 DAYS. Yes, I said DAYS, not hours. Honestly, the only way you get support in 1 day is if you write URGENT in the memo line. If I'm at a point where I need urgent help I'd need a response time counted in minutes, not Days. There is no live help, not chat, no phone number to call. Also, you'd better word your message perfectly because they only half read it and then reply with basic info you could have found in the online help. Then you have to reply and re-explain the issue and WAIT AGAIN. Yes, they have a lot of information in their digital help section, but it never deals with my specific problem. Last week I told them I wanted to cancel my account because I am truly fed up and was told their is a 120 day cancelation policy. WHAT THE HELL? Who has a 4 mo. cancelation policy on something that is paid yearly? Truly horrible company. It's a shame, they were great 6 years ago when I started with them. I guess greed took over. Yes, you can embed their forms into your website. But it is really jinky, not terribly mobile friendly and frequently doesn't work with Safari.
Regpack Response
4 weeks ago
Hi Kim, We're sorry to hear your frustration with Regpack over the 6 years you've been a client. In the past 6 years, we've only raised our prices once. Re: our cancellation policy, this is outlined in our terms of service at 90 days, is standard industry practice for annual contracts, and has been amended for you as a courtesy to your relationship with Regpack. Our Support team averages a response time of 3-6 hours and after checking your account, it seems our average response time was 5.3 hours. Full resolution can take longer if we don't have all the information we need, so we can be 100% effective in resolving the issue for you. Our processing partners are directly integrated with our system, so this is crucial to allow for integrated payments and reporting, and our processing rates are competitive for the market. We are sorry to see you go, and wish you the best of luck going forward with your business.
Eric G.
VP, Marketing in US
Environmental Services, 11-50 Employees
Used the Software for: 6-12 months
I recommend Regpack
Comments: Overall, it is great. Just be patient with the build process and email templates/triggers.
Pros:
The pricing is very competitive. Customer service is phenomenal. They help convey the message with customized videos for your ticket.
Cons:
The learning curve was a little difficult to learn the platform. However, once you get your feet wet, the learning process gets easier.
Regpack Response
4 weeks ago
Eric, so great to hear that you are loving Regpack and the support we provide! We know how important registering people according to YOUR process is, so that's why we've built Regpack to support the unique needs of our clients. We're grateful for your partnership!