What is Regpack?
Regpack is a comprehensive online registration platform trusted by more than 7,000 organizations worldwide. Regpack gives you the tools you need to manage every aspect of your event or program, both virtual and in person, including flexible form building, real-time dynamic reporting, integrated online payments, automatic payment plans, variable pricing, and more. Our clients see an increase in registrations, revenue growth, and are more efficient in day-to-day management tasks.
Who Uses Regpack?
Organizations that want to save hours, get paid quickly, increase revenue and grow enrollment. Complex build options and integrated payments automate and streamline registration and payments.
Where can Regpack be deployed?
Cloud, SaaS, Web-based
About the vendor
Regpack
Founded in 2010
Phone Support
Chat
Countries available
Australia, Canada, United States
About the vendor
Regpack
Founded in 2010
Phone Support
Chat
Countries available
Australia, Canada, United States
Regpack videos and images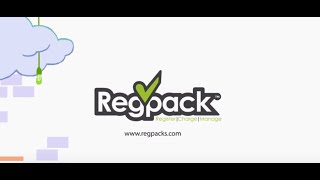 Compare Regpack pricing with similar products
Features of Regpack
ACH Payment Processing
Access Controls/Permissions
Activities Booking
Activity Dashboard
Alerts/Notifications
Application Management
Attendance Management
Attendance Tracking
Attendee Management
Attendee Tracking
Badge Management
Billing & Invoicing
CRM
Calendar Management
Class Management
Class Registration
Class Scheduling
Client Management
Communication Management
Communications Management
Contact Management
Customer Management
Customisable Branding
Customisable Forms
Customisable Templates
Dashboard
Data Security
Debit/Credit Card Processing
Discount Management
Donation Tracking
Donor Management
Dues Management
Dunning Management
Email Marketing
Enrollment Confirmation
Enrollments/Onboarding
Event Management
Event Scheduling
Exhibit/Vendor Management
Faculty/Staff Management
For Dance Studios
For Nonprofits
Group Registration
Marketing Automation
Member Communication
Member Database
Member Directory
Member Portal
Member Types
Membership Renewals
Mobile Payments
Multi-Currency
Multi-Period Recurring Billing
Multiple Payment Options
Online Forms
Online Giving
Online Payments
Online Registration
Onsite Registration
PCI Compliance
Parent Portal
Payment Fraud Prevention
Payment Processing
Pledge Management
Pricing Management
Receipt Management
Recurring Giving
Recurring Invoicing
Recurring/Subscription Billing
Registration Management
Reporting & Statistics
Reporting/Analytics
Reservations Management
Self Check-in/Check-out
Self Service Portal
Staff Management
Student Management
Survey/Poll Management
Third Party Integrations
Ticketing
Tami
Owner and Principal in US
Verified LinkedIn User
Used the Software for: 1-5 months
Flexible system that can be used for much more than just registering users
Pros:
Flexibility of the triggers, ease of building forms, initial strong customer support, overall ability to extend the tool to be much more than a registration system. I have set this up as a mini-Student Information System for a small school, tracking applicants, admissions data, student data and more. The ability to stage the release of various forms and emails makes that possible.
Cons:
Would like it to do the following: 1. Enable triggers to change a user's status 2. Enable triggers to work with NOT logic and not just AND logic or ability to set up multiple trigger situations for a single form/email. 3. Ability to sort statuses. 4. Ability to have payment plans for paying that aren't forced (auto-bill). 5. Ability for an admin to login as a user to see what's happening in their account. 6. Make editing of an existing filter work better (it typically erases it and you have to start over). 7. Make it easier to unassign users from an asst. admin in bulk.
Regpack Response
4 years ago
Tami, it's great to hear that Regpack has been a flexible solution for your organization and is giving you more value than you initially thought. Some of the features you'd like to see already exist! A client success manager is reaching out to you directly to go over this feedback to ensure you use the system to it's max potential.
Joy
Operations Director in US
Individual & Family Services, 11-50 Employees
Used the Software for: 1-5 months
Alternatives Considered:
Great product for the price.
Comments: I really like the overall design and user-friendly nature of the projects and forms. We are able to structure our registration questions and flow of registrations for our camping events for both our campers and counselors.
Pros:
I really like how easy this software allows for question formats. I like the ability to have the complex question formats.
Cons:
The inability to accept donations in a direct format without the use of a multiple choice product option. I also do not like the inability to contact customer support directly.
Regpack Response
2 years ago
Hi Joy, glad you are loving Regpack and how easy it is to create a customized process for your camp registration and donations. We've made some great updates just in the last few weeks to help facilitate an even better donation experience, and we're happy to help you implement those updates! Looking forward to helping you make registration even better!
Christine
Faculty Assistant in US
Education Management, 51-200 Employees
Used the Software for: 2+ years
First Time as Administrator with NO programming experience
Comments: After hearing how hard this program was to figure out, with no experience at all I found it to be fairly easy. We do have people who struggle with being able to sign in, but with a password reset on our end it seems to fix itself.
Pros:
I thought it was very easy to use. I talked with [SENSITIVE CONTENT] from Regpack who walked me through it at first but was able to have it live within a few hours. It is fairly easy to learn.
Cons:
It is very hard to create reports and still trying to figure it out. The tutorials are very helpful!
Regpack Response
2 months ago
Hi Christine, Thanks for your feedback! Great to hear that despite having no programming experience, you found that using Regpack was intuitive and easy to use. If you would like some help with your reports, please reach out! We're happy to help you create the custom reports you need so you can make your life easier :)
hester
Director of Film and Media in US
Nonprofit Organization Management, 51-200 Employees
Used the Software for: 6-12 months
First Time User
Comments: It was okay. I definitely could've spent more time learning it, but it didn't feel too user friendly so I am sure there is a lot I could do if I understood it a bit more. I know there are a lot of video tutorials, but its hard for me to learn that way, so I may just need someone to teach me a bit more before next years camp.
Pros:
I like that all the info is saved in one place and that I can email all users together.
Cons:
It was hard to navigate to find where everything is and to see who had completed the process. I couldn't always tell who was on my final camp list. Also I wish i could send emails more easily to people and there were a lot of people who didn't get the emails and I wasn't aware of it.
Regpack Response
4 weeks ago
Hester - sounds like you can really benefit from a 1:1 Training session, something we offer all clients. Happy to reach out and connect you with this resource. Your success using Regpack is our #1 priority!
Christine
Registrar in US
Education Management, 11-50 Employees
Used the Software for: 1+ year
RegPack is helpful and affordable, but could be better.
Comments: Overall it is quite useful!
Pros:
Registration for many class options, gathering important information, and collecting payments in one system is very helpful!
Cons:
Running reports is tricky. Taking attendance in RegPack doesn't work well.
Regpack Response
4 weeks ago
Christine - so happy to hear Regpack allows you to present all of your offerings, and onboard and charge your students all in one system. Our goal is to save you time and ensure you are paid on time!