Ansys SpaceClaim
What Is Ansys SpaceClaim?
ANSYS SpaceClaim is a 3D CAD solution designed to help engineers and analysts create parts, auto surface mesh data, and recreate fixtures. The platform enables professionals to remove geometry problems associated with various 3D CAD operations, such as design or concept modeling, repair of translated CAD files, general model defeaturing, and complete model editing. It also lets administrators parameterize CAD files and prepare models for 3D printing using a unified interface.
Who Uses Ansys SpaceClaim?
Designers and Engineers who want to mesh their geometries with 100 hex elements and willing to use the same tool for CAD preparation and for meshing
Ansys SpaceClaim Details
Ansys
Founded in 1970
Ansys SpaceClaim pricing
Starting Price:
Not provided by vendor
Ansys SpaceClaim has a free version. Ansys SpaceClaim paid version starts at N/A.
Ansys SpaceClaim Details
Ansys
Founded in 1970
Ansys SpaceClaim videos and images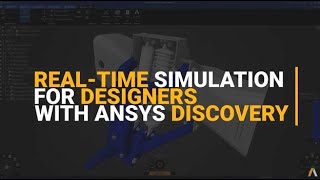 Ansys SpaceClaim deployment and support
Support
Email/Help Desk
FAQs/Forum
Knowledge Base
Phone Support
Chat
Deployment
Cloud, SaaS, Web-based
Windows (Desktop)
Android (Mobile)
iPhone (Mobile)
iPad (Mobile)
Training
Webinars
Documentation
Videos
Features of Ansys SpaceClaim
Aruna J.
Research assistant in Sri Lanka
Verified LinkedIn User
Electrical/Electronic Manufacturing, 201-500 Employees
Used the Software for: 1-5 months
Professional 3D modeling and simulation tool
Comments: I have worked with SolidWorks for design 3D models. But when it comes to simulation Solidworks have very limited options. Then seniors suggest me to use ANSYS for the simulation purposes. More advanced simulations can be modelled with ANSYS. It is a great tool. Plenty of tutorials can be found online. Correctly following the design steps will lead to successful simulation.
Pros:
This tool is recommended by most of the professional experts for the simulation of 3D models. Basic operations are very similar to ordinary CAD tools. Advanced simulations can be modelled and simulated. Lot of tutorials and documentation are available on the internet.
Cons:
It requires basic mechanical engineering knowledge there for not much suitable for beginners. Highly advanced tool than other CAD tools. Simulations require a lot of processing power and time. Therefore it is hard to run simulations on Laptops.
Syed muneef A.
Ansys review in Pakistan
Verified LinkedIn User
Mechanical or Industrial Engineering, Self Employed
Used the Software for: 2+ years
ANSYS for all Engineering fields
Comments: I used this software for my Master's degree research. it provided me with satisfactory results and helped to save a lot of my time. these results were compared with experimental results and they almost matched.
Pros:
First of all this software is not for specific engineering it can be used by every engineering department. it contains different types of tools that can fulfill the requirements of all engineering fields. it is also a user-friendly software and complete user guidance is available. This software has the ability to accept geometries designed in other softwares. this software basically consists of four different steps. first is a Modular design where the user can design his/her own geometry. The second step consists of meshing where geometry is divided into smaller portions to apply the required equation solvers. the third step is setup where boundary conditions are applied. the last step contains results where it can be analyzed through tabular or graphical representation.
Cons:
This software is very heavy and requires a powerful computing power for accurate results. it crushes during simulations after which you will have to restart all of your work.
Ibrahim M.
Researcher in Taiwan
Airlines/Aviation, 2-10 Employees
Used the Software for: 2+ years
Simulation and designing on Ansys space claim
Comments: Really nice .. I could do my work smoothly so now I'm recommending it to others by
Pros:
It's very friendly use and it's really smooth beside that it doesn't require high computation power as as advance software
Cons:
The Ansys meshing quality is not 100% I still achieve good results but not very accurate but this could be solved by trying other meshing tools inside Ansys
Verified Reviewer
Concept Designer in India
Verified LinkedIn User
Used the Software for: 2+ years
This is a wonderful suite to perform precise simulation and get accurate results with multiple cores
Pros:
1.) Its topology optimization in a latest update provides accurate results against shape optimization in old versions. 2.) This saves time when running multiple computes to get your desired mesh.
Cons:
1.) It requires a wealth of knowledge and experience including theoretical & practical. 2.) It costs high for learners and does not provide access to full set of tools.
Valarie V.
Project Director in Australia
Verified LinkedIn User
Construction, 51-200 Employees
Used the Software for: 6-12 months
3D Modeling and Engineering Design Management Tool.
Comments: Engineering system and very excellent product that helps on different things on Engineering project and design simulation.
Pros:
Ansys SpaceClaim is a flexible and easy Engineering tool which offers various designing capabilities and easy report generation for the different project operations.
Cons:
Dislike about the solution i had none through my whole experience with Ansys SpaceClaim and its capabilities.