What is BlueJeans?
BlueJeans is the meetings platform for the modern workplace. We bring video, audio and web conferencing together with the collaboration tools people use every day.
The first cloud service to connect desktops, mobile devices and room systems in one video meeting, BlueJeans makes meetings fast to join and simple to use, so people can work productively where and how they want.
It is the meeting solution teams trust to do their best work.
Who Uses BlueJeans?
Mid-Market and Enterprise businesses can host high quality video meetings connecting many participants, using many different devices, supporting many combinations of video endpoints.
Where can BlueJeans be deployed?
Cloud, SaaS, Web-based, Mac (Desktop), Windows (Desktop), Android (Mobile), iPhone (Mobile), iPad (Mobile)
About the vendor
Verizon
Founded in 2009
Phone Support
24/7 (Live rep)
Chat
About the vendor
Verizon
Founded in 2009
Phone Support
24/7 (Live rep)
Chat
BlueJeans videos and images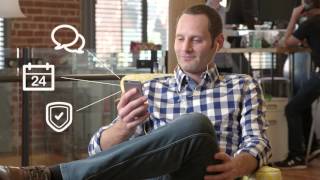 Compare BlueJeans pricing with similar products
Features of BlueJeans
Access Controls/Permissions
Alerts/Notifications
Audience Analytics
Audience Engagement
Audio Calls
Audio/Video Recording
Brand Management
Breakout Rooms
Call Conferencing
Chat/Messaging
Collaboration Tools
Customisable Branding
Electronic Hand Raising
Event Management
File Sharing
HD Audio/Video
Host Controls
Lead Generation
Live Chat
Meeting Management
Mobile Access
Multi hosts
Multiple Camera Feeds
Performance Monitoring
Polls/Voting
Presentation Streaming
Private Chat
Q&A Management
Real-Time Chat
Real-time Broadcasting
Recording
Reporting/Analytics
Screen Sharing
Session Recording
Social Media Streaming
Survey/Poll Management
Two Way Audio & Video
Video Conferencing
Video Layouts/Views
Virtual Backgrounds
Alternatives to BlueJeans
Erick K.
Administrative Assistant in Mexico
Verified LinkedIn User
Retail, 5,001-10,000 Employees
Used the Software for: 1+ year
BJ for demanding videoconferences.
Comments: In conclusion, BJ has remarkable virtues, but the price is a bit high, I do not consider this the best option for small groups. And in my personal experience, I prefer Bluejeans for long sessions with a large number of participants; it definitely measures up.
Pros:
The aspects I like the most about BlueJeans are the audio quality and the collaboration tools; the audio is one of the best experiences in video conferencing, plus it has extra features such as background noise suppression, automatic voice leveling of participants and spatial audio adjustments. In terms of group collaboration tools; it has great annotation tools... Like the presentation mode, dynamism of the shared content to be able to expand it, access to applications, live broadcasts, work sessions, whiteboard, among others. It stands out by far compared to other software.
Cons:
The intuitiveness of the interface is not the best, I think it needs an update. The connectivity problems have improved considerably, but still occur from time to time. The prices that Bluejeans handles for business demand, are not the most affordable in the market.
Ishrat J.
ICT Operations Manager in Bangladesh
Research, 51-200 Employees
Used the Software for: 1+ year
Alternatives Considered:
Sessions in BlueJeans Meetings can be began as a simple click
Comments: one of the best cloud-based video conferencing platform that enables enterprises to host video meetings with ease.
Pros:
With Dolby Voice positional audio, dynamic sound leveling, and background noise suppression, I'll be able to hear everyone clearly. By clicking a button, I can add a video or audio call to any Google, Microsoft Outlook, Robin, or FreeBusy calendar invite without entering a PIN, conference ID, or password. I can attend or lead meetings from anywhere you have an internet connection using your choice compatible device. Whether in the office or on the go, employees may quickly host or join meetings using straightforward desktop or mobile software. They can also use a supported browser without downloading any additional software or add-ons. I can share my screen with others during the meeting to encourage participation.
Cons:
Despite the fact that I can exchange films between participants, BlueJeans does not allow me to send simple files or documents. Some long-time users have claimed that the content isn't always recorded in its entirety, with parts missing. In comparison to its competitors, BlueJeans has a greater latency rate.
Horacio G.
Senior Integrations Specialist in UK
Information Technology & Services, 51-200 Employees
Used the Software for: 1-5 months
Not worth it
Comments: A previous employer switched from Webex to Blue Jeans because it was supposedly cheaper but we had so many issues with it that we ended up going back to Webex after a few months: constant audio issues, meetings disconnecting for no reason. It wasn't reliable at all.
Pros:
As far as I know, it was cheaper than Webex and other alternatives
Cons:
Audio constantly breaking up Meetings disconnecting randomly sometimes
Jaclyn B.
Integration & Community Engagement Coordinator in US
Verified LinkedIn User
Higher Education, 10,000+ Employees
Used the Software for: 2+ years
Alternatives Considered:
Great option for large organizations
Comments: Great option to have in our suite of programs for virtual meetings, interviews, and presentations.
Pros:
Great for large organizations looking for an affordable virtual meeting software option. Works great across our large university.
Cons:
Functionality could be more intuitive, user experience and design could also be improved
Surya P.
WFM Analyst in India
Verified LinkedIn User
Consumer Services, 10,000+ Employees
Used the Software for: 1+ year
Bluejeans Review
Comments: We have been using Bluejeans since the lockdown started and companies gave us WFH. It is simply a brilliant tool for daily meetings, and connecting with your teams and we have seen this product improvement in the last 2 and half years. They just have to check with their recent updates which cause a few problems which I have mentioned in Cons.
Pros:
Easy and user-friendly video conferencing and online meeting software. We can share our screen where it has multiple options like sharing a particular app(for privacy) or sharing a full screen. Doesn't require software or application on the other side, they can easily join with web browsers as well. We can record the meeting as well if it is required.
Cons:
After the recent updates in Bluejeans, there are some seriously lagging and syncing issues. Even if a person already left the meeting, he/she will still showing in the meeting for the next couple of minutes. If they joined user name will not be shown up to you for a few minutes so you will have no clue who is speaking from the next side.