What is Bluebeam Revu?
For those who design, engineer, bid and build our world, Bluebeam Revu is how professionals get more done. More than 2 million design and construction professionals worldwide trust Revu to elevate project efficiency and collaboration, streamlining critical document-based processes and saving time by allowing teams to utilize the construction documents themselves to share metadata, markups, hyperlinks, bookmarks, images, attachments and 3D data downstream.
Who Uses Bluebeam Revu?
Bluebeam solutions are used by the world's most document-intensive industries to digitize workflows, save time, improve communication and reduce project costs.
Where can Bluebeam Revu be deployed?
Cloud, SaaS, Web-based, Mac (Desktop), Windows (Desktop), iPad (Mobile)
About the vendor
Bluebeam Software
Founded in 2002
Phone Support
Countries available
Canada, Germany, United Kingdom, United States
About the vendor
Bluebeam Software
Founded in 2002
Phone Support
Countries available
Canada, Germany, United Kingdom, United States
Bluebeam Revu videos and images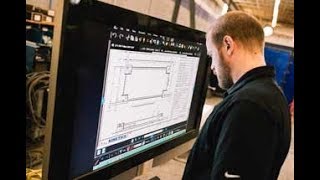 Compare Bluebeam Revu pricing with similar products
Features of Bluebeam Revu
3D Imaging
Access Controls/Permissions
Assembly Takeoff
Collaboration Tools
Communication Management
Digital Signature
Document Management
Electronic Plans
File Management
File Sharing
File Transfer
For AEC Industry
Full Text Search
Issue Management
Issue Tracking
Mobile Access
Search/Filter
Status Tracking
Tagging
Text Editing
Version Control
Workflow Management
Alternatives to Bluebeam Revu
Gregg C.
President/CEO in US
Verified LinkedIn User
Construction, 11-50 Employees
Used the Software for: 6-12 months
Move Over Adobe, Bluebeam is Better
Comments: A great alternative to Adobe…much more user friendly and affordable.
Pros:
Bluebeam has better features and is easier to use than Adobe. The cost is much less when you consider payments are not indefinite.
Cons:
Nothing bad to report. Bluebeam is far superior to Adobe. So far we have not found any flaws in the software.
Audrey T.
Designer in Canada
Civil Engineering, 5,001-10,000 Employees
Used the Software for: 2+ years
Such as useful tool
Comments: A useful tool I've been using since 2016. The private consulting industry has basically embedded this software into their workflow. Sadly, probably due to its cost, the public sector/client dont tend to use Bluebeam or they have the entry level version without all the features.
Pros:
Bluebeam works perfectly with drafting and producing drawings through Civil 3D. It's quick and convenient to use for engineering drawings. One particularly great feature, is the ability to calibrate your own scale and measure quantities to scale. It is a great tool for producing markups and redlines on PDFs to share with the team. Before the pandemic, we occasionally did the markups and comments by hand, now it's exclusively all through PDF markups.
Cons:
When they have yearly program version updates, they tend to change the UI around so it takes some time to relearn the Bluebeam features. For the polyline feature, it's annoying having to press enter to finalize the command and save the line drawn (especially if it's not a close polygon). I use this tool daily and it's extremely annoying when I lose my line! I would love it if they made it so a right-click during the command saves and exits so I can complete the entire command with my mouse.
Joshua Y.
Project Manager in US
Verified LinkedIn User
Architecture & Planning, 11-50 Employees
Used the Software for: 2+ years
Untrustworthy Developer - Dropped the ball
Pros:
Brings a lot of features and functionality missing from Acrobat. To my knowledge, no other PDF software is geared towards the A+E market. I wish there was another one out there so that these guys didn't have a monopoly on the market. It has given them a sense of invincibility that has led to stagnation and a lack of genuine support for their customers.
Cons:
I've been using Revu for about 8 years, 5 of those on Windows. The last 3 are at my most recent job, and when I found out that Bluebeam had created a Revu for Mac, I was quick to push our company to adopt. I even gave a lunchtime presentation to show everyone some of the really powerful features I had come to know and love from the windows side. Playing with the trial version of 1.0, though, I quickly realized that a ton of features were absent from the windows version. I went ahead and gave the presentation anyway, though and with some convincing, we bought seats for everyone. It became clear within the first week of using the software, though, that it was incredibly slow. So slow as to be unusable. It took several seconds to render every page... considering that we regularly deal with 100+ page architectural sets, this made the program worthless in a lot of cases. What's more we really felt the lack of some features from the windows side, many of which were so basic that it's laughable that Bluebeam decided not to invest in them. You can't crop pdfs for instance. Anyway, when bluebeam for mac 2.0 came out, we bought in thinking that we'd be getting all of the features that we were missing along with performance improvements. Turns out they decided to revamp the UI with almost 0 feature inclusions. The performance of page rendering was significantly improved, which was helpful, although page thumbnails now no longer load.
Gina B.
Administrator in US
Construction, 51-200 Employees
Used the Software for: 2+ years
BlueBeam Revue is my FAVE!
Comments: I utilize BlueBeam Revu pretty much on a daily basis whether it be to open/review documents (as a PDF reader) or to edit/modify documents, invoices, etc. It has become a HUGE tool for me, a time saver AND a stress saver as well! :-)
Pros:
After struggling through Adobe for many years, I was introduced to BlueBeam Revu about 3 years ago and it has made my life SO much more pleasant! The features and ease of use (once you have been properly trained) are a Godsend! The ability to relocate text placement more precisely is the most valuable tool for me.
Cons:
I do struggle with changing the font sizes when creating new text boxes to be uniform to the last but not a deal breaker - LOL!!
Chandra S.
electrical designer in India
Civil Engineering, 5,001-10,000 Employees
Used the Software for: 2+ years
best for pdf viewer in modeling
Comments: its very good. uses daily, its very compatible with AutoCAD Revit and other software's where its gives best pdf viewer experience and editing marking or comment session. best options are availed to make changes for document. security is high. content is preserved.
Pros:
any changes in the pdf it can be preserved with the owner with date and time itself. Variety of pdf editing options like text editing . marking highlight and work sharing with others. its can be operated with number of other software's to make pdf and print setting.
Cons:
nothing much but its taking some time to load file at starting of opening.