What is Asana?
Asana helps teams orchestrate their work–from daily tasks to strategic cross-functional initiatives. With Asana, teams are more confident, move faster, and accomplish more with less—no matter where they are located. More than 119,000 paying customers and millions of free organizations across 190 countries rely on Asana to manage everything from company objectives to digital transformation to product launches and marketing campaigns.
Who Uses Asana?
Why do 9,000+ customers on Capterra give Asana 4.5 out 5 stars? Asana is the easiest way to manage team projects, processes, and tasks. Asana helps teams be more productive and deliver better work.
Where can Asana be deployed?
Cloud, SaaS, Web-based, Mac (Desktop), Windows (Desktop), Android (Mobile), iPhone (Mobile), iPad (Mobile)
About the vendor
Asana
Located in San Francisco, US
Founded in 2008
Chat
Asana pricing
Starting Price:
£9.49/month
Yes, has free trial
Yes, has free version
Asana has a free version and offers a free trial. Asana paid version starts at £9.49/month.
Pricing plans
get a free trial
About the vendor
Asana
Located in San Francisco, US
Founded in 2008
Chat
Asana videos and images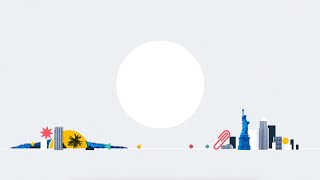 Features of Asana
Access Controls/Permissions
Activity Dashboard
Activity Tracking
Activity/News Feed
Ad hoc Reporting
Agile Methodologies
Alerts/Notifications
Approval Process Control
Approval Workflow
Assignment Management
Audit Trail
Backlog Management
Bar Chart
Brainstorming
Budget Management
Budgeting/Forecasting
Bug/Issue Capture
Business Process Automation
CRM
Calendar Management
Campaign Analytics
Campaign Management
Campaign Planning
Capacity Management
Change Management
Channel Management
Client Management
Client Portal
Collaboration Tools
Color Codes/Icons
Commenting/Notes
Communication Management
Compliance Tracking
Contact Management
Content Management
Cost-to-Completion Tracking
Create Subtasks
Customisable Dashboard
Customisable Templates
Dashboard
Data Import/Export
Data Visualisation
Dependency Tracking
Discussions / Forums
Document Management
Document Storage
Drag & Drop
Email Management
Email Marketing
Email-to-Task Conversion
Employee Database
Event Triggered Actions
File Management
File Sharing
For IT Project Management
For Small Businesses
Forecasting
Forms Automation
Forms Management
Gantt/Timeline View
Goal Management
Goal Setting / Tracking
Graphical Workflow Editor
Guest Access
Idea Management
Ideation
Import Tasks
Innovation Management
Issue Management
KPI Monitoring
Kanban Board
Knowledge Management
Lead Management
Live Chat
Marketing Calendar
Media Planning
Meeting Management
Messaging
Milestone Tracking
Mobile Access
Multi-Campaign
Multi-Channel Marketing
No-Code
Notes Management
Percent-Complete Tracking
Personalisation
Polls/Voting
Prioritisation
Process Modeling & Designing
Product Lifecycle Management
Product Roadmapping
Progress Tracking
Project Management
Project Planning
Project Planning/Scheduling
Project Scheduling
Project Tracking
ROI Tracking
Real Time Editing
Real Time Notifications
Real-Time Chat
Recurring Tasks
Remote Access/Control
Remote Support Software
Reporting & Statistics
Reporting/Analytics
Reporting/Project Tracking
Requirements Management
Resource Management
Resource Request
Resource Scheduling
Roadmapping
Role-Based Permissions
Rules-Based Workflow
Scenario Planning
Scheduling
Screen Sharing
Search/Filter
Single Sign On
Status Tracking
Strategic Planning
Surveys & Feedback
Tagging
Task Editing/Updating
Task Management
Task Progress Tracking
Task Scheduling
Task Tagging
Template Management
Templates
Third Party Integrations
Ticket Management
Time Tracking
Transcripts/Chat History
User Management
Version Control
Visual Workflow Management
Visualisation
Workflow Configuration
Workflow Management
Amit
Director in UK
Verified LinkedIn User
Staffing & Recruiting, 2-10 Employees
Used the Software for: 2+ years
Great value for free subscription
Comments: As a business owner, I used this software to create and track threads of actions with my team.
Pros:
Offers a lot of features for the free version.
Cons:
Results in too many alert emails arriving to your inbox.
Alternatives Considered: Trello
Reasons for Switching to Asana: Asana did everythign I wanted, in its free version.
Siokas
Researcher and Project engineer in Greece
Verified LinkedIn User
Research, 501-1,000 Employees
Used the Software for: 2+ years
A useful management tool for demanding organizations
Comments: The tool helped the teams organize their tasks in a comprehensive manner that allowed them to be more efficient and effective.
Pros:
The features available and theability to integrate external tools.
Cons:
The interface is something I amnot used to and had to make some adjustments in the way I work in order to comply to the needs of the tool.
Alternatives Considered: Microsoft Planner, Trello, Microsoft Teams, Microsoft Project and ClickUp
Reasons for Choosing Asana: Theorganization needed a tool that had more options to change the way the projects were organized and the way different tools can be integrated. Therefore, the needs of the team changes and we had to adapt.l
Switched From: ClickUp
Reasons for Switching to Asana: Due to the characteristics of the project and the strucutre of the team, Asana was the most suitable tool at that time.
Verified Reviewer
Editor in US
Verified LinkedIn User
Media Production, 11-50 Employees
Used the Software for: 2+ years
I Prefer Notion or Airtable to Asana
Comments: Asana was the first project and task management tool I ever used. My overall experience with it is that I found myself seeking out more advanced and customizable project management applications because Asana's capabilities were limited.
Pros:
Asana is a good starter project management tool. If you're on a team that only needs to track a few things, or is looking to collaborate on and track project information, Asana may be the solution for you. It's fairly user friendly and easy to learn, and you're able to track the same sets of data across various different views (List, Board, Timeline, Calendar, etc.). You're also able to view your own tasks outside of and separate from project views, creating a sort of "to do list" you can refer to that is organized by task due date.
Cons:
The software is quite limited when it comes to database building, or customization. I much prefer Notion's "pages" and "databases," which give its users much more flexibility in how to present information, allowing you to design and organize pages using text, headers, in-line tables, images, videos, you name it. Asana, however, is fairly confined to a singular look, that only varies by view type. Properties are incapable of being customized as easily as they are in Airtable or Notion as well. If you're highly experienced in project management, and customization is important to you, I'd look for something more advanced than Asana.
Aaron
Treasurer in US
Verified LinkedIn User
Telecommunications, 51-200 Employees
Used the Software for: 6-12 months
Great Task, Project, and Time Management Tool
Comments: My last job and my current job requires a lot of process and change management and being able to collaborate, track, and schedule both projects and operational duties has really been a game changer in two roles where the amount of to-do's have been overwhelming so for me personally to just be able to organize my work is incredible and being able to collaborate on projects is just a plus. As I've repeated in this review twice already, my review is not to say that other similar project management tools are better, it's just the fact that you can have paid and unpaid subscriptions without any restraints and quite a bit of functionality that have made it the tool of choice for my company.
Pros:
The ability to customize the boards, categories, tasks, and sub-tasks with its scheduling abilities helps me stay not only on task but keep track of all my reoccurring operational duties and projects that I'm juggling in my new role in my new company. Being able to have tasks move automatically from board to board with the scheduling tool helps me complete the smaller operational duties that are easily forgotten. The collaboration on projects is simple but effective and works for my team as we coordinate new billing and accounting processes for geographical service areas. Having the option for free accounts without trial time restraints is extremely helpful for those in other teams who collaborate with my team only on occasion and others who are interested in tracking the progress of certain tasks or projects.
Cons:
It would be helpful if there were more integrations with other email, calendar, and communication software's and platforms for team members and other co-workers who have trouble checking Asana and could get reminders or integrations that allow them to keep track and be a part of the software while checking their other normal software's (i.e. Outlook/Slack).
Mike
Marketing consultant in Netherlands
Verified LinkedIn User
Marketing & Advertising, 2-10 Employees
Used the Software for: 2+ years
Asana: The Best Way to Stay Organized
Comments: I really like the features that Asana offers. I especially appreciate the ability to create tasks and subtasks, as well as the option to add attachments to tasks. This makes it easy to keep track of everything that needs to be done for a project. Additionally, I love being able to assign tasks to specific people and set due dates.
Pros:
I love how Asana is always up to date with the latest features and updates. It makes it easy to keep track of all my tasks and projects in one place. Plus, the support is amazing! They are always quick to respond to any questions or concerns I have.
Cons:
I don't like that Asana doesn't have an undo button. Sometimes I make a mistake and need to undo it, but I can't. I have to start all over again. Or it's hidding in a not so logical place....
Alternatives Considered: Trello, Microsoft Teams and monday.com
Reasons for Switching to Asana: Asana is the best way to manage projects and tasks. We chose Asana because it's the simplest way to get organized and stay on top of your work. With Asana, you can create tasks, track progress, and collaborate with your team in one place. You'll be able to get your work done faster and with less stress. Try Asana today! You wont regret it!