What Is ARES PRISM?
ARES PRISM is a proven enterprise project controls software solution that manages the complete project lifecycle delivering dependable forecasts, cost control, and performance measurement. PRISM is a scalable, robust and intuitive system that harnesses industry best practices and integrates all aspects of the project, including cost and schedule, change management, project estimating, earned value, contracts & procurement, and field progressing.
Who Uses ARES PRISM?
ARES PRISM is award-winning enterprise project controls software designed for organizations in all major industries across the globe who need to deliver their projects on-time and within budget.
Where can ARES PRISM be deployed?
Cloud, SaaS, Web-based, Windows (Desktop), Windows (On-Premise), Linux (On-Premise), Android (Mobile), iPhone (Mobile), iPad (Mobile)
About the vendor
by ARES Project Management
Located in Burlingame, US
Founded in 1992
Phone Support
Chat
ARES PRISM pricing
Starting Price:
Not provided by vendor
ARES PRISM does not have a free version.
About the vendor
by ARES Project Management
Located in Burlingame, US
Founded in 1992
Phone Support
Chat
ARES PRISM videos and images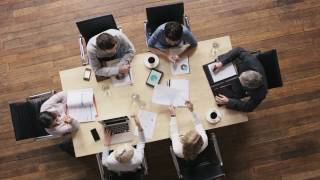 Fred Q.
Project Controls Manager in Australia
Construction, 1,001-5,000 Employees
Used the Software for: 2+ years
PRISM - Oct-2019
Comments: For the first time in our organization we managed to drop all excel sheets and use one solution that caters for all business needs. Reporting accuracy has increased noticeably, and time to generate reports has dropped drastically which in turn gave our users the time to do what is more important in their jobs.
Pros:
- Ease of use, PRISM is user-friendly and allow flexible import/export functionality, plus a lot of utilities that caters for bulk updates. - Comprehensive Project Controls Capability and features, PRISM is a one stop shop, you don't need to look for additional systems to cover gaps, because there isn't any. - Fully Integrated solution, All modules talk to each other very efficiently, no need to worry about external integrations. - Excellent Support team, Experienced and responsive team that resolves issues promptly.
Cons:
- Reporting features, PRISM standard reports are good but a bit difficult to customize.
Alternatives Considered: Primavera Unifier and EcoSys EPC
Reasons for Switching to ARES PRISM: Capabilities, Price, and Ease of setup and implementation.
Diane Y.
Associate Director in US
Oil & Energy, 5,001-10,000 Employees
Used the Software for: 2+ years
What I like about Classic and G2
Pros:
Very easy to setup. The clients I support want different things, so the setup has to be flexible
Cons:
not always easy to get support on a question
Alternatives Considered: EcoSys EPC
Reasons for Switching to ARES PRISM: the cost was less and the familiarity I have with Classic and G2. I don't have the time to reinvent a cost system for new clients.
Sam B.
Senior Scheduler in
Government Administration, 51-200 Employees
Used the Software for: 2+ years
Source: SoftwareAdvice
80's/90's Graphics
Comments: Not happy yet, primarily to cludgy reports.
Pros:
Use of Excel to update via imports and exports Wide variety of canned reports and processes (includes change control, trends)
Cons:
Canned 80's/90's style reports that cannot be modified. Can't copy an existing report to modify and make another report. Executive Summary reports do not format correctly. S-Curve /Histogram has errors on progress (group that has not started yet shows progress. Technical Support not consistent. Dashboard is not included.
Brian C.
Sr. Staff Project Services Analyst in US
Oil & Energy, 5,001-10,000 Employees
Used the Software for: 2+ years
Great cost control software with instant budget and schedule integration
Comments: There are many benefits to using the software. I like the enterprise reporting capability where multiple cost engineers can be managing projects in the system and that data can be combined at the program level. As a cost engineer, financial analyst, or project manager, there are few tools that can match G2 out of the box. There are definitely some competitors who offer products that can be tailored more to a specific business, but the amount of time and money that is required for the customization is very expensive. G2 is great for anyone who is converting from spreadsheets to a more structured platform.
Pros:
The things I like most about G2 is that it is ready to go out of the box. G2 provides enough structure for you to start using it immediately, but also offers the ability to customize to many different business needs. G2 can be used at a project or program level to manage projects from a few million to several billion dollars. Some other benefits are that you can quickly setup the software to integrate with SAP, load actuals, and see your EAC quickly in both tabular and graphical form. You can select your physical progress method to obtain both calculated and independent EAC's. Integrating the software with Primavera is also very easy by creating a cross-reference utilizing G2's built in utilities. The same can be done to map your estimate to control accounts so that you have a common element at the level which the project is managed. There are a good amount of standard reports are available and the system also has a report writer available. When starting a new project, I immediately go to G2. I like the fact that reporting periods are locked down once closed out and forecasts can be obtained easily. The system also allows you to process accruals in a couple of different ways and allows the tracking of both actuals and incurred. Great software that I will continue to use for many years!
Cons:
There are a good amount of standard reports available, but if using the report writer, some time is required to learn.
Chris D.
Vice President in US
Construction, 51-200 Employees
Used the Software for: 2+ years
I have had experience with the PRISM software products since 1996, my level is expert.
Comments: Reduced effort in managing the monthly reporting process, reduced duplicate work, reduced effort spent finding mistakes in the multiple systems we used. ROI was realized quickly. Baseline can be established quickly allowing the monthly reporting and trending processes to begin sooner in the project cycle. Ability to establish a baseline while the other systems (schedule & estimate) are being fine tuned. The change management features save time on the project and allow changes to be incorporated very quickly!
Pros:
It's ready to go on Day 1, you can actually load data and start configuration immediately and develop a PMB very quickly. I've used on Mining, O&G, Energy, Land Development, Rail, Airports, Government EVMS required projects, and even IT projects and PRISM has always met my program' / projects' needs. If there is a gap, the ARES team works to understand the requirement and close the gap. The ROI was quick as the implementation and training cost were fare less than other tools on the market. The system has many reports to analyze a programs performance if tracking unit rates, quantities or just contract and subcontract values. It's easy to get data into and out of the system and doesn't require complex work flows.
Cons:
The on-screen analytics can be improved. All analytics run through reports or from the Dashboard system. It has taken us a long time to get service packs to fix technical issues in the past. It's seems to be getting better. Most issues were addressed with simple work-a-rounds luckily.