What is RENTALL?
RENTALL is a cloud-based all in one solution for all your car rental business needs. Our customizable Software can help simplify your workload, allowing you to manage your business conveniently. Our user-friendly software allows you to manage your fleet, customers, online reservations, rental agreements, and online transactions. The software can be integrated with your website. Our expertise in rental software and remarkable customer support, with user-friendly software, has won us 10+ awards.
Who Uses RENTALL?
Small & Medium Car rental companies rent out cars for customers and insurance claim. System also useful for loaner program for car dealerships.
Where can RENTALL be deployed?
Cloud, SaaS, Web-based, Android (Mobile), iPhone (Mobile), iPad (Mobile)
About the vendor
RENTALL
Founded in 2009
Phone Support
24/7 (Live rep)
Chat
Languages
Arabic, English, French, Hebrew, Spanish
RENTALL pricing
Starting Price:
Not provided by vendor
Yes, has free trial
No free version
RENTALL does not have a free version but does offer a free trial.
Pricing plans
get a free trial
About the vendor
RENTALL
Founded in 2009
Phone Support
24/7 (Live rep)
Chat
Languages
Arabic, English, French, Hebrew, Spanish
RENTALL videos and images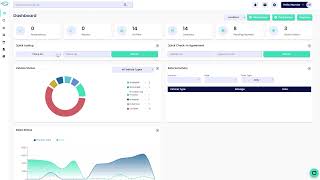 Features of RENTALL
Accounting
Billing & Invoicing
Booking Management
Credit Card Processing
Customer Database
Dispatch Management
Fleet Management
Fuel Management
GPS
Incident Reporting
Inspection Management
Inventory Management
Maintenance Management
Quotes/Estimates
Reporting & Statistics
Reservations Management
VIN Lookup
Vehicle Tracking
Rohit N.
Project Manager (Cum G.M) in Rwanda
Verified LinkedIn User
Used the Software for: 1+ year
Excellent Product With Excellent Team With Great Support, So Far The Best System!!
Comments: Our company Europcar, was looking for new software few months, until we found Navotar and now we are truly grateful to find it. It is very easy to use, fast and customer interface is grate. Features that it has to offer are really endless. My management is very much satisfied having navotar on board and as our rental software partner. I can tell that customer support is one in million, every time they step up and in a minute they are ready to help. If anyone has second taught for Navotar, think no more, cause it is great value for money we get!
Pros:
The cloud bases accessibility make it easier to use the system from anywhere, the mobile app is great and serves the same purpose. The team is readily available to support in case of any issues. Easy to learn & use. My team has become very efficient since we took this product. this software we are able to keep track of all the agreements, easy to pull up last previous agreements, summary of the vehicle , expense sheets , everything is very convenient. This is the future of the car rental software in the market. Don't hesitate to start doing business with them right away. You will be impressed what their software. I highly recommend this to anyone looking to switch their existing car rental software or even want to start a business even.
Cons:
Some items are not customization which i have already discussed with their team and would be done in the future updates.
Navotar Response
4 years ago
Thank you Rohit. Nice working with you :)
Automotive, 2-10 Employees
Used the Software for: 2+ years
Very happy, great customer service
Comments: Anytime I need help with something the response is very quick and they will walk you though everything step by step. It was a tough decision to make to change rental software companies after using the same one for 20 years, but Navotar did a great job making this software easy to use and great customer service for anytime you need help figuring something out or changing the software to better meet your needs.
Pros:
There are several features I like about Navotar. What I like most is the customer service and how quickly they respond and help solve any issues that come up. Another feature I really like is the customization available. It is very easy to add features on or make changes when needed.
Cons:
I'm not dissatisfied with the software, but when we first signed up, I thought more features were included in our package. I found out they were additional pieces we needed to purchase.
Alternatives Considered: RentWorks
Switched From: TSD RENTAL
Reasons for Switching to RENTALL: Price point. We are a small business and don't have the volume that the bigger rental companies have. We were looking for a reliable, up to date, software system that integrated newer technology that allows us to do our work more efficiently and accurately. The system is also very customizable. So you can add on features that you need, and you don't have to pay for the features you don't need, which comes in handy when you are a small business.
Navotar Response
2 years ago
Thanks Kathy. Nice working with you.
Dion S.
President in Canada
Automotive, 2-10 Employees
Used the Software for: 2+ years
You get what you pay for
Comments: The customer support is terrible. I've been with Navotar for 7 years but since Rentall bought them out it's taken a dramatic downturn in customer support. No issues get fixed, no replies and it's really hurting my business. Also don't trust the servers they are using. Credit Card information has been stolen from my customer database before. Trying to find another solution at the moment. What a shame.
Pros:
It is inexpensive and looks nice on the surface. Loaded with features but lotst do not work.
Cons:
There are so many errors in the software it's hard to find where to start. The invoices don't calculate tax or the sub total properly, the payments section does not calculate the invoice totals properly, causing the agreement to stay on "pending payment" or cannot pay at all. The rental agreement does not populate the fields properly.
Kino G.
Owner in Trinidad & Tobago
Automotive, 11-50 Employees
Used the Software for: 2+ years
Navotar User
Comments: perfect experience
Pros:
Ease of use, price is fairly reasonable, all facilities work perfectly, customer friendly staff.
Cons:
New Development is perfect but too many bugs
Navotar Response
3 months ago
Thank you.
Ian V.
General Manager in Canada
Retail, 2-10 Employees
Used the Software for: 1-5 months
Great software with amazing support!
Comments: In one word... Phenomenal!
Pros:
The support and sales staff are absolutely amazing. They aren't the type of company to sell you something that they don't back 100%! This company has hands-down the greatest customer support available in the industry (and I've tried other software - don't waste your time)! Their setup fees are higher than other companies in this industry - but the time saved is well worth the investment!
Cons:
While their support is truly amazing it is advertised as 24/7 support. I don't think it's truly 24/7 but they are EXTREMELY supportive regardless! They WILL get back to you - they don't ignore you.... that is very important in the industry when a frustrated customer is standing in front of you and something doesn't work as expected (hey, it's technology, it happens to EVERYONE - even the multi-million dollar software that those big guys pay for!)
Navotar Response
2 years ago
Thanks for the feedback Ian. Great working with you. We are providing 24 * 7 Live Chat and Email Support :)