What is Talend Data Fabric?
Talend, a leader in data integration and data governance, is changing the way the world makes decisions.
Talend Data Fabric is the only platform that seamlessly combines an extensive range of data integration and governance capabilities to actively manage the health of corporate information. This unified approach is unique and essential to delivering complete, clean, and uncompromised data in real time to all employees.
Who Uses Talend Data Fabric?
Talend serves all size of companies spanning all verticals, from Fortune 100 enterprises to startups.
Where can Talend Data Fabric be deployed?
Cloud, SaaS, Web-based, Mac (Desktop), Windows (Desktop)
About the vendor
Talend
Located in Redwood City, US
Founded in 2006
Phone Support
24/7 (Live rep)
Chat
Countries available
Canada, United States
About the vendor
Talend
Located in Redwood City, US
Founded in 2006
Phone Support
24/7 (Live rep)
Chat
Countries available
Canada, United States
Talend Data Fabric videos and images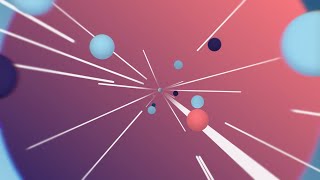 Compare Talend Data Fabric pricing with similar products
Features of Talend Data Fabric
API
Access Controls/Permissions
Alerts/Notifications
Customer Database
Dashboard
Data Aggregation and Publishing
Data Analysis Tools
Data Capture and Transfer
Data Cleansing
Data Connectors
Data Discovery
Data Extraction
Data Import/Export
Data Integration
Data Management
Data Migration
Data Quality Control
Document Extraction
ETL - Extract / Transfer / Load
ETL Tools
Email Address Extraction
High Volume Processing
Image Extraction
Match & Merge
Metadata Management
Multiple Data Sources
Phone Number Extraction
Pricing Extraction
Reporting/Analytics
Web Data Extraction
Alternatives to Talend Data Fabric
Reviews of Talend Data Fabric
Reinaldo O.
Principal DBA in France
Verified LinkedIn User
11-50 Employees
Used the Software for: 1+ year
I'm using Talend Open Studio from 2 years now and its perfect to integrate files with your BDD.
Comments: I've done many applications with this ETL in order to read from a file and write the data in a BDD (one or many BDD to write in the same job).
Very good software
Pros:
Easy to use No need to "hard" code in order to have your job done Easy to integrate with many technologies of BDD (MySQL, noSql and many more) Easy to integrate with many kind of files (csv, xls, xlsx) There's a lot of forum with people that's willing to help if you know how to ask
Cons:
There's a lot of components, in order to manage everything in this software you will have to do to many formations.
Verified Reviewer
Data Modeller in Canada
Verified LinkedIn User
Banking, 10,000+ Employees
Used the Software for: 2+ years
Alternatives Considered:
Enterprise Level Data Integration Software
Comments: Our big data projects are based on Talend platform for our pipeline processing. To handle the exception properly, we designed a complex multi-master handling process to make sure the runtime exception can be resumed automatically. Other than that, Talend fulfilled our needs properly and their support were cooperative and working hard.
Pros:
1. Open source; 2. Full of transformations to support different scenarios; 3. Convenient designer/java code switching capability for troubleshooting; 4. Integrated with java, maven, nexus; 5. Integration support with Big Data and MDM.
Cons:
1. When project is big, the designer is becoming slower and slower; 2. The exception handling not convenient. You can either let go the exception or stop the process, or using external controller to resume the applications. But you cannot customize the try catch block of the exception itself; 3. Nexus integration is buggy on talend 7.
Verified Reviewer
Sviluppatore Cloud & Mobile in Italy
Verified LinkedIn User
51-200 Employees
Used the Software for: 1+ year
Use talend in the company to implement integrations between systems.Using both Web services and file
Pros:
Ease of learning. Development can be done by writing a few lines of code or in any case with very basic java knowledge. Graphically it is possible to write writes or readings in the database, writings or readings on file. Talend already provides default connectors with other systems. Such as Google Cloud, Excel, MySql, Oracle and many others.
Cons:
The version for mac is horrible. Sometimes you have to use "Ctrl" sometimes "Cmd" is really badly done. In my experiences the speed of learning clashes with the consumption of resources and the slowness of the interfaces. An interface made in pure Java requires more time to implement but is definitely more performing.
Computer Networking, 2-10 Employees
Used the Software for: 2+ years
When you need to beam your data from one database or format to any other format or database
Comments: Talend Data Integration is an open source application, available in free and paid premium versions, which saves an enormous amount of time and provides you with the ability to setup and automate most of the work needed to sync data from one application or database to another application or database. It's easy to drag an drop lines between pre built components for almost every data base or format or data source known to mankind, click automap to map the corresponding fields. The paid version is great because of the level of support provided by the company, plus they also offer hosting and team collaboration features to let a group of people share with their fellow team members any recipes for extracting and loading data.
Pros:
Talend Data Integration has a great set of features. Plus, the company behind the software has earned one of the best reputations and most respect in the realm of data integration and big data. The software user interface is very good to great and takes a short time to explore and get used to it. There is an online community for discussing with other users, or plenty of consultants and developers available if you want to outsource that work. Based on java, it's industrial strength and and army of java pros is available if and when you want.
Cons:
Talend is a Windows desktop app running on top of the Eclipse development environment, so you need a several hundred MB of ram and disk space to run the application comfortably.
Felix B.
ETL consultant, developer, Business Developer in Venezuela
Information Technology & Services, 2-10 Employees
Used the Software for: 2+ years
Talend Open Studio DI
Comments: I've been working with Talend Open Studio Data Integration for more than 5 years, in easy and complex projects that include data extractions, transformations, and load.
Pros:
You can download a community version and test it for as long as you want, then decide to switch to a paid enterprise version, or keep using the community without cost. There is an respectable list of components available, also an additional list of components provided by users and developers called "Talend Exchange" can be added to your projects. Easy to learn, there are videos, manuals, and forum. Very responsive user community.
Cons:
Need more marketing as a company.