Local product
What Is SIMUL8?
Decision making happens every day, at every level, in every business.
Make your best decisions, every time - and deliver serious impact fast - with Simul8. Simulation software so intuitive, fast and effective you'll use it every day.
Base decisions on truth, not hunches. Understand and maximize flow. Reveal and inspire new ways to operate. Forecast and plan with confidence. Challenge the status quo. It's all possible with Simul8.
Who Uses SIMUL8?
From decisions that save millions, to saving lives, organizations in every industry are driving transformative changes with Simul8.
Where can SIMUL8 be deployed?
Cloud, SaaS, Web-based, Windows (Desktop), Windows (On-Premise)
About the vendor
by SIMUL8
Located in Glasgow, UK
Founded in 1994
Phone Support
Chat
Countries available
United Kingdom, United States
Languages
Not provided by vendor
SIMUL8 pricing
Starting Price:
US$395.00/month
Yes, has free trial
Yes, has free version
SIMUL8 has a free version and offers a free trial. SIMUL8 paid version starts at US$395.00/month.
Pricing plans
About the vendor
by SIMUL8
Located in Glasgow, UK
Founded in 1994
Phone Support
Chat
Countries available
United Kingdom, United States
Languages
Not provided by vendor
SIMUL8 videos and images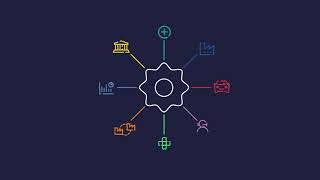 Features of SIMUL8
3D Imaging
API
Access Controls/Permissions
Activity Dashboard
Ad hoc Analysis
Agent-Based Modeling
Change Management
Compliance Management
Configurable Workflow
Content Library
Continuous Modeling
Customisable Reports
Customization
Data Import/Export
Data Verification
Data Visualisation
Design Analysis
Design Management
Direct Manipulation
Discrete Event Modeling
Document Management
Drag & Drop
Dynamic Modeling
File Management
Graphical Data Presentation
Graphical Workflow Editor
Industry Specific Database
Mathematical Modeling
Monte Carlo Simulation
Motion Modeling
Performance Management
Policy Management
Predictive Analytics
Presentation Tools
Process Control
Product Data Management
Project Workflow
Projections
Real Time Data
Real Time Monitoring
Reporting & Statistics
Reporting/Analytics
Rules-Based Workflow
Scenario Planning
Stochastic Modeling
Third Party Integrations
Turbulence Modeling
Version Control
Visual Analytics
Workflow Management
Kristina N.
Industrial Engineer II in US
Verified LinkedIn User
Mechanical or Industrial Engineering, 1,001-5,000 Employees
Used the Software for: 2+ years
Ease of use and WONDERFUL customer experience
Comments: 10/10 - I would purchase again. I also took the training with customer service rep and that unlocked my use of the tool more than if I were to just buy and use without going.Both the reps are the two employees I interface with most and I can't say enough positive things about my experience as a customer and user. They already had the sale, they didn't need to keep helping me but I feel their attitude is for the product to truly help my decision making.
Pros:
Product is easy to use but the absolute BEST feature is the support. I can shoot an email with a question and get a very helpful response in under a day or, even better, I have emailed them my file and had support respond with where my error was. I wish I could give them 6/5 stars in this category.
Cons:
In today's world we are spoiled with things like the iPhone "just working" and there are a few features that require some extra clicks when trying to make changes. Also could have more "flashy" charts/features but I just export the data to excel when needed to make these.
Alternatives Considered: Simio, Visual Components, Arena, Teamcenter and FlexSim
Reasons for Switching to SIMUL8: When our team was evaluating multiple software, Simlu8 was the only one that had their price displayed on their website. There were others slightly cheaper through a quoting system but the Simul8 product in addition to the culture of transparency was plain better. Depending on which we were comparing it against, Simul8 had a better UX and/or better features for what we needed.
Bruno S.
Student in Portugal
Mechanical or Industrial Engineering, 10,000+ Employees
Used the Software for: 6-12 months
Easy way of simulation
Comments: My overall experience is very good, and is important to note that there is a free license for students which is an amazing opportunity.
Pros:
Simul8 is very easy and intuitive to implement my system and convert in a simulation, based on LCD´s and the final DCA. All the work items are easy to introduce and connect between them, which saves a lot of time and reduce the probability of errors.
Cons:
The Simul8 is amazing but still can improve regarding the graphics. In fact, still use pixels items which reduced the probability to present a Simul8 system during a pitch or professional report.
Alternatives Considered: Microsoft Excel
Reasons for Switching to SIMUL8: Alternatives can be excel, where you must make everything by hand.
Richard R.
Engineer in US
Electrical/Electronic Manufacturing, 5,001-10,000 Employees
Used the Software for: 1-5 months
Introducing Process Simulation to a Tech Company
Comments: My exposure to modern process simulation tools began only 4 months ago. I am on a long learning curve mixing my day job with simulation skill development. The support folks at Simul8 have been wonderful helping me understand how their modelling program works, providing solution approaches and code snippets. Further, they have a comprehensive library of on-line documentation. The trick to using their online documentation is knowing which search terms to use. I had no coding or scripting experience before working with Simul8, so it is taking me extra time to learn the simulation and VL coding vocabularies. While the standard interface is very functional – almost simplistic – Simul8 has a rich set to pre-defined object-attribute terms and code snippets. It takes a while to understand where to find what you need. Again, the support team at Simul8 has been wonderful helping me through this period. While I still have a long way to go to moderate proficiency, I know enough now to help jump start other engineers on modelling projects. This, of course, helps them, reinforcing my learnings, and exposes me to a variety of simulation use-cases.
Pros:
Ready and very capable support, via email and chat. Support is responsive and helpful. They even have a chat button on their "Help" pages. If they are unavailable, you can submit support request and get response in a day if issue is not too complex. Extensive documentation and examples, both in the application and on-line. Simple UI for setting up realistic process flow models and for verifying pieces of the model perform as expected. Excellent value for the money
Cons:
VL Code Dictionary a bit terse, could use links to example uses of the code object and its attributes (object.attribute) Hard to find a complete dictionary of keyboard shortcuts I'm using the desktop version. I have not found a way to manage version control except to save the file often with new names each time. In my early model-development phase, I would break my models frequently, then couldn't remember all the changes I made before it broke.
Government Administration, 5,001-10,000 Employees
Used the Software for: 1-5 months
Great support staff. But poor documentation.
Pros:
I value the availability of the support chat function. The support staff are very forthcoming and helpful.
Cons:
I need to use the visual logic functionality for most of my modelling. But the documentation for this is lacking. Comprehensive documentation, tutorials and documented examples would improve the experience significantly. The VL interface is also quite frustrating as compared to normal programming languages. Finding commands is difficult, and the use of the interface is not intuitive.
SIMUL8 Response
last year
Hi Iris, Thanks for your valuable feedback! We'd really appreciate your input to help us make improvements in these areas. One of our support team will be in touch shortly to check in. Thanks again, The Simul8 team
Chris B.
Developer/Administrator in US
Medical Devices, 1,001-5,000 Employees
Used the Software for: 6-12 months
Assessment
Comments: My initial 6 months with using and learning the software has been nothing short of exceptional!
The customer support and development team have been incredibly helpful, skilled, and overly available to assist me during my initial learning phase.
Pros:
Ease of use Sophisticating modeling potential Training resources Sample models 1:1 Model development with knowledgeable developers
Cons:
More updated standard graphics related to my industry - healthcare