What Is BambooHR?
BambooHR offers easy, integrated applicant tracking (ATS) as part of our award-winning cloud-based HR platform. Onboarding tools, e-signatures, time-off tracking, performance management, plus easy reporting and a convenient mobile app set you free to do great work. Released from the data management spiral, HR professionals become more effective, more efficient, and more human. Give us a call to see a demo and start a free trial.
Who Uses BambooHR?
Small and medium businesses (fewer than 1000 employees) that want to move away from using spreadsheets and/or organize their HR data. BambooHR is an all-in-one HR software solution.
BambooHR Details
BambooHR
Founded in 2008
BambooHR pricing
Starting Price:
Not provided by vendor
Yes, has free trial
No free version
BambooHR does not have a free version but does offer a free trial.
Pricing plans
get a free trial
BambooHR Details
BambooHR
Founded in 2008
BambooHR videos and images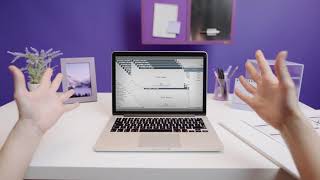 BambooHR deployment and support
Support
Email/Help Desk
FAQs/Forum
Knowledge Base
Phone Support
Chat
Deployment
Cloud, SaaS, Web-based
Mac (Desktop)
Windows (Desktop)
Android (Mobile)
iPhone (Mobile)
iPad (Mobile)
Training
Live Online
Webinars
Documentation
Videos
Jeremy S.
On Site Recruiter in US
Verified LinkedIn User
Human Resources, 51-200 Employees
Used the Software for: 1+ year
BambooHR Turns a Small Business into a Big Business
Comments: I enjoyed it more than other recruiting software I've used. It makes work easier and helps me be a manager instead of a paper pusher.
Pros:
I personally like that BambooHR has different portals for its users. They've built a database that allows employees to: 1. Maintain their own records (whether the company sends or user uploaded); track time off earned, sick days used, and hours worked; while allowing the user to sign documents easily electronically; and 2. Makes being an HR manager, easy. What I mean is, creating records (employees or temps) and ensuring they have all the blocks checked (background ran, drug test paperwork properly filled out, and any other documentation needing signed) within the timeframe needed to start working - is tracked, maintained, and recorded for you... so all in all, eliminates the monotony of HR and time wasted on paperwork while assisting managers/employees in ensuring proper compliance.
Cons:
Well, I still had to scan any documents that weren't created or automated through the software and label them. For example, I work at a satellite location; the warehouse I staff for has a basketball court out back for employees to use on their break. I had to create a document that stated employees for my agency had to make sure they were clocked out, that they were responsible for any risk of injury and that the company and staffing agency would not be held liable for any resulting injury that may occur. The rest of the staffing agency didn't need this so I still had to print out 50 copies, have each employee sign one, upload it, file it in the employee file in the software, label it, then give the copy back to the employee. This really is not an issue unless if turnover is high, this could get annoying.
Travis A.
Director of People & Culture in US
Telecommunications, 201-500 Employees
Used the Software for: 1+ year
Source: SoftwareAdvice
Excellent choice for SMB's
Comments: Needed an affordable HR system that could do everything we needed it to. For the most part it does, but we have to use ADP for our Payroll to satisfy that aspect of our business, including our time keeping and vacation. We use a different Applicant Tracking System for recruiting and hiring, but everything else goes through BambooHR.
Pros:
The user interface is perfectly logical and easy to navigate. Very simple format with ability to handle complex scenarios.
Cons:
The time keeping and payroll features are bolt ons. It would be nice to have fully integrated, inhouse designed and operated options for a 100% complete all-in-one system.
Michelle D.
VP of People & Culture in US
Verified LinkedIn User
Industrial Automation, 51-200 Employees
Used the Software for: 2+ years
Great Product For the Basics a Mid-sized Company Needs
Comments: I have not had a single problem in over two years that could not be corrected with an email or chat, both within 15 minutes.
Pros:
Everything from rollout to daily use is logical - no crazy steps, no GUI, just all the information stored in one location (customizable) and with electronic signatures. Reporting is simple with canned reports as well as the option to create reports using any field that exists in the database.
Cons:
Assigning various roles (Admin/Ops, Leadership, Mid-manager, etc) can feel a little clunky, but it's only because there are soooo many options, which is a good thing. It's just the one thing that takes longer. Having a position title transfer to a job title (ATS to employee) would also be helpful; it seems a double step to hire someone for a new role, but need to go back into the setting to create that title.
Christina A.
Accounting & HR in
Electrical/Electronic Manufacturing, 2-10 Employees
Used the Software for: 6-12 months
Source: SoftwareAdvice
Middle of the road software that needs improvement
Comments: We are currently researching other HR software. I'm not sure which is better, software that contains the modules needed with obvious and crippling flaws or software that is easy to use both by admin and employees with limited modules.
Pros:
The idea of on-boarding a new employee electronically is a huge plus. It engages employees before they start and makes it so that they come in with paperwork already filled out and spend their first day doing more than just paperwork. Most of the framework is in place, but EACH area needs improvement, both in the functionality for administration and the ease of use for employees. The sections offered are vital, but aren't complete.
Cons:
The benefits area is lacking a lot of common sense tools - like the ability to attach plan documents to an insurance plan (only a link can be used), display plan cost information to an employee BEFORE they sign up (the pricing is only available AFTER they sign up and become eligible). Many things like this create double the amount of work for the administrator. The actual on-boarding process was a struggle because even though the forms were done properly by the employees (I sat with a few and watched them), it didn't save all information in completed fields. Employees were frustrated when they had to fill out forms multiple times because you cannot edit once saved. I love that employees can e-sign documents, but preparing the forms is cumbersome and they can't be customized easily. For instance, if you need to update a form because something has changed or didn't save properly, you have to delete the task and resend to any employees who need an updated form. When I discussed a few very basic items with support, they just offered a work around that many clients use. These are obvious flaws in the system that need to be addressed, but aren't necessarily a priority. Bamboo HR seems to focus more on flashy design than actual content. It makes them seem like a leader in the industry, but as soon as you dig in, the flaws are obvious. For the price, there needs to be more development in the software.
Ahmad A.
Human Resources Assistant in Lebanon
Nonprofit Organization Management, 1,001-5,000 Employees
Used the Software for: 1-5 months
All Information In One Place With Many Features
Comments: It is a beautiful application that distinguishes it from other similar applications in that it contains the feature "360 Degree Feedback" that brings employees' ideas closer and helps the success of the work
Pros:
What I liked the most about this application is "360 Degree Feedback" which is a feature that I did not find in many similar softwares
Cons:
It is a very good software but it does not have a feature "Scheduling"
Alternatives Considered: Keka and kiwiHR
Reasons for Choosing BambooHR: BambooHR contains "360 Degree Feedback" feature that is not contained by kiwiHR
Switched From: kiwiHR