What is Mavenlink?
The Mavenlink Industry Cloud for Professional Services™ is a powerful collection of operational management, resource optimization, business intelligence, integration, and workflow automation functionality that optimizes resources and elevates operational performance. A resource-first architecture, enables services businesses to field the best team, every time and see up-to-the-minute progress against timelines and budgets so projects run smoothly, predictably, and profitably.
Who Uses Mavenlink?
Mavenlink is ideal for professional services organizations with 50-5000+ employees. Focused in marketing, advertising, creative agencies, software, IT services, and management consulting industries.
Where can Mavenlink be deployed?
Cloud, SaaS, Web-based, Mac (Desktop), Windows (Desktop)
About the vendor
Kantata
Founded in 2022
Phone Support
24/7 (Live rep)
Chat
Mavenlink pricing
Starting Price:
US$59.00/month
Yes, has free trial
No free version
Mavenlink does not have a free version but does offer a free trial. Mavenlink paid version starts at US$59.00/month.
Pricing plans
About the vendor
Kantata
Founded in 2022
Phone Support
24/7 (Live rep)
Chat
Mavenlink videos and images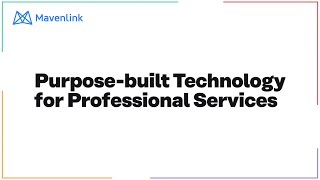 Features of Mavenlink
Access Controls/Permissions
Accounting Integration
Activity Tracking
Approval Process Control
Bar Chart
Billable & Non-Billable Hours
Billing & Invoicing
Budget Management
Budgeting/Forecasting
Business Process Automation
Calendar Management
Capacity Management
Change Management
Client Management
Client Portal
Collaboration Tools
Color Codes/Icons
Commenting/Notes
Communication Management
Cost-to-Completion Tracking
Customisable Templates
Dashboard
Dependency Tracking
Document Management
Drag & Drop
Event Triggered Actions
Expense Tracking
File Management
File Sharing
Forecasting
Gantt/Timeline View
Graphical Workflow Editor
Idea Management
Kanban Board
Milestone Tracking
Mobile Access
Multi-Campaign
Online Time Tracking Software
Overtime Calculation
Percent-Complete Tracking
Portfolio Management
Progress Tracking
Project Management
Project Planning
Project Planning/Scheduling
Project Scheduling
Project Tracking
Remote Access/Control
Remote Support Software
Reporting & Statistics
Reporting/Analytics
Reporting/Project Tracking
Resource Management
Resource Request
Resource Scheduling
Risk Management
Skills Tracking
Status Tracking
Tagging
Task Management
Task Progress Tracking
Task Scheduling
Template Management
Templates
Time & Expense Tracking
Time Tracking
Timesheet Management
Utilisation Reporting
Vacation/Leave Tracking
Visualisation
Workflow Configuration
Workflow Management
Alternatives to Mavenlink
Mike C.
Project Manager in UK
Verified LinkedIn User
Marketing & Advertising, 51-200 Employees
Used the Software for: 1+ year
Awesome platform that's only getting better
Comments: Overall, using Mavenlink has been great - it has made a very positive impact on day-to-day functions as a business. I would recommend it highly to agencies for its flexibility and extensive functionality to manage resources and projects.
Pros:
The reporting functionality Mavenlink offers is extensive and has enabled us to get much better visibility to our project, program, portfolio and resourcing data. Which in turn has allowed us to set/adjust our KPI/KRIs and better inform business decisions with the data we have available. In using Mavenlink how it's meant to be used, not only have we improved our business practices but our PMO has gained valuable insight into important aspects of the business that were previously siloed. The fact that Mavenlink actually continues to improve its platform based on user feedback is a massive plus, as new functionality becomes available to better utilize the platform.
Cons:
There are some small (very small in most cases) problems we have with some functionality i.e. the naming/categorization of metrics in the reporting suite could be clearer, when approving/rejecting timesheets, adding a comment to a specific entry would be preferable, rather than the comment being published to all entries.
Alternatives Considered: WorkflowMax and Adobe Workfront
Reasons for Choosing Mavenlink: Budgetary reasons mainly but we also needed a platform that would allow us to manage resources more efficiently as well.
Switched From: Adobe Workfront
Reasons for Switching to Mavenlink: Fitted to our budget and offered functionality we saw as essential to resource management.
Denise W.
Marketing Specialist in US
Verified LinkedIn User
Marketing & Advertising, 201-500 Employees
Used the Software for: 2+ years
It's a fantastic time and task management system
Comments: Mavenlink sits directly on our Salesforce platform, and it has been great for our business to have a more comprehensive perspective from Pre-Sales through project close-out ever since we implemented the product about three years ago with the help of Mavenlink's amazing support. From the perspective of Resource Management, I find everything about Mavenlink to be extremely well executed.
Pros:
My preferred time management application is extremely feature-rich, allowing for extensive customization of how time and money are spent. Mavenlink is a great addition to our corporate finance tools since it provides us with a new way to examine data and monitor progress on several fronts simultaneously. For me, it's a plus that Mavenlink is always working to enhance its platform and provide new educational resources for its users.
Cons:
I haven't utilized many goods or features, but it would be helpful to have a consolidated dashboard where I can observe how everything is interacting with one another.
Juliana C.
Community coordinator in Canada
Marketing & Advertising, 201-500 Employees
Used the Software for: 6-12 months
Mavenlink Review
Comments: the experience and pricing was not good enough for us to retain it as a product we use.
Pros:
tracking hours with two different billable rates was easy to use.
Cons:
a lot of things were hard to find/non-intuitive
Computer Software, 51-200 Employees
Used the Software for: 1+ year
Program Manager Review
Comments: It has been positive and has definitely streamlined a lot of my work on a day to day basis as a PM
Pros:
The invoicing and billing functionality is great as well as allowing resources to be forecasted and allocated to multiple projects
Cons:
It is a bit clunky to use at first as there is a lot of functionality within it
Rachel S.
Director of Operations in US
Marketing & Advertising, 11-50 Employees
Used the Software for: 2+ years
Realtime Time Tracking and Burn Rate View
Comments: The biggest problems that Mavenlink has solved for us would be the ability to see if our projects are profitable or not as well as saving us valuable time with some automation features like repeating tasks, having templates, etc.
Pros:
Mavenlink has really helped us to see whether or not our projects are profitable. It's also saved us valuable time with the integration that was implemented from the start to repeat monthly tasks for all of the monthly recurring marketing projects we have.
Cons:
There are some very minor things that I am hoping will be addressed in a future feature improvement, but not enough for me to stop using Mavenlink. For example, you can mark a task complete without checking off the checklist items for the task, you don't get notifications within the platform (only via email) when you've been tagged/added to a project/assigned to a task, there are limited task status options to choose from, and there's no way to follow-up or be notified when a task due date is approaching/someone hasn't responded to a comment/tag, etc.
Alternatives Considered: Basecamp, monday.com, Wrike and Asana
Reasons for Choosing Mavenlink: All of our project information was in a platform called Gemini (which is more of an issue tracking system), but all of the time tracking was in a separate platform called TSheets. I was spending hours and hours trying to reconcile time entries to project budgets to see what the burn rates were. By the time I could realize a project was in danger of going over budget, it was too late.
Switched From: Gemini
Reasons for Switching to Mavenlink: Mavenlink had everything we were looking for except for the task repeater, but they were willing to create that integration for us. None of the other platforms had everything we were looking for.