What Is Simio?
Simio Simulation and Scheduling Software (www.simio.com) is the most advanced solution on the market. With simulation, it is the only software that is fully object oriented with process and objects being defined graphically with no programming. Unlike other scheduling software, Simio allows you to introduce risk into your production schedule with its patented Risk Based Planning and Scheduling.
Who Uses Simio?
Simulation and scheduling solution designed to help businesses assess, predict and manage processes with designing, planning, optimization and other tools.
Simio Details
Simio
Founded in 2005
Simio Details
Simio
Founded in 2005
Simio videos and images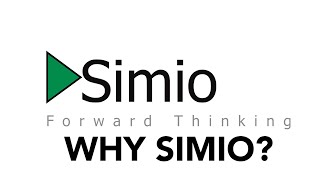 Compare Simio pricing with similar products
Starting price
N/A
US$22.00/month
N/A
US$4,950.00/one-time
Simio deployment and support
Support
Email/Help Desk
FAQs/Forum
Phone Support
Chat
Deployment
Cloud, SaaS, Web-based
Windows (Desktop)
Windows (On-Premise)
Linux (On-Premise)
Training
In Person
Live Online
Webinars
Documentation
Features of Simio
API
Accounting Integration
Activity Dashboard
Approval Process Control
Automated Scheduling
Billing & Invoicing
Bills of Material
Capacity Planning
Change Management
Collaboration Tools
Compliance Management
Data Visualisation
Document Management
Drag & Drop
Forecasting
Gantt/Timeline View
Inventory Management
Inventory Tracking
Job Scheduling
Material Requirements Planning
Monitoring
Order Management
Planning Tools
Prioritisation
Production Management
Production Tracking
Project Management
Purchase Order Management
Quality Assurance
Quality Control
Quality Management
Quotes/Estimates
Real Time Data
Real-time Updates
Reporting & Statistics
Reporting/Analytics
Resource Management
Scheduling
Shipping Management
Status Tracking
Supplier Management
Supply Chain Management
Task Management
Task Scheduling
Third Party Integrations
Traceability
Warehouse Management
What-if Analysis
Work Order Management
Workflow Management
3D Imaging
API
Access Controls/Permissions
Activity Dashboard
Ad hoc Analysis
Agent-Based Modeling
Change Management
Compliance Management
Configurable Workflow
Content Library
Continuous Modeling
Customisable Reports
Customization
Data Import/Export
Data Verification
Data Visualisation
Design Analysis
Design Management
Direct Manipulation
Discrete Event Modeling
Document Management
Drag & Drop
Dynamic Modeling
File Management
Graphical Data Presentation
Graphical Workflow Editor
Industry Specific Database
Mathematical Modeling
Monte Carlo Simulation
Motion Modeling
Performance Management
Policy Management
Predictive Analytics
Presentation Tools
Process Control
Product Data Management
Project Workflow
Projections
Real Time Data
Real Time Monitoring
Reporting & Statistics
Reporting/Analytics
Rules-Based Workflow
Scenario Planning
Stochastic Modeling
Third Party Integrations
Turbulence Modeling
Version Control
Visual Analytics
Workflow Management
Samridh S.
Electrical Engineer II in US
Verified LinkedIn User
Mechanical or Industrial Engineering, 501-1,000 Employees
Used the Software for: 1-5 months
Makes Simulation fun and easy
Comments: Simio is an extremely powerful tool and it really makes one's life so much easier for simulations. Simio also does have a workbook that has lot of exercises that one can go through and learn a lot about the software. Once one has their head grasped around the concept, this software can save time, money, effort and provide accuracy.
Pros:
I absolutely love using Simio. It is such a powerful tool and it makes sense why the premium paid version is so expensive. However the biggest pro I see is that there is a free version that can be used which can help one understand the world of simulation. Simio has everything one needs to perform the complicated simulation process that otherwise would require us to write 100s of lines of code and make debugging difficult and daunting. I have been using Simio to do various distribution simulations such as uniform, exponential, triangular and so on and I don;t have to think how to do random number generation. Simio has so much more tool such as I love the reliability function where i can define what are likelihood of a machine failing and how much it would affect my throughput and productivity due to the varying repair times. The best part of Simio is that you can see the live simulation of your system in real time. Create a simulation for a M/M/1 queuing system to replicate a ice-cream store and watch how your customers arrival and service times affects your business. Fun part of simio is one can actually assing model entities with actual people and replace boxes with actual images which makes the presentation part of your system more engaging with the team. if you are a simulation guy/girl/business this software has everything one needs to validate, verify the architecture and answer questions that is not possible to be solved analytically.
Cons:
It is lot of work to learn this software and there are not much resources online readily available. Most resources are integrated to Simio and so looking at videos provided by Simio and reading the help section is the way to go. The free software however cannot simulate really huge simulation system and at that point one needs to purchase the paid version. getting around the software is daunting and there are lot of aspects one needs to know to figure out how to create their system.
Verified Reviewer
Operations Industrial Engineer in US
Verified LinkedIn User
Government Administration, 10,000+ Employees
Used the Software for: 2+ years
User friendly and great support
Comments: I learned on Arena in school but have been using Simio for 4-5 years now in a professional setting and it has been great.
Pros:
Simio has been easy to learn and allows great flexibility and power for modeling different scenarios. Additionally, the company has been great to work with and the staff is very knowledgeable, friendly and accessible. You can tell they have a great company culture.
Cons:
On bigger models it can run a little slow, but this is probably mainly a hardware issue or a lack of modeling efficiency on my end.
Khumbulani M.
Research Chair in South Africa
Education Management, 501-1,000 Employees
Used the Software for: 2+ years
Simio a world of possibilities
Comments: the software provides a wide range of possibilities to simulate and test known and unknown systems for better preparedness in their implementation.
Pros:
ease of use availability of student version and research version
Cons:
none
Ashley R.
Software Engineer in US
Verified LinkedIn User
Information Technology & Services, 10,000+ Employees
Used the Software for: 6-12 months
Excellent software for handling complex simulations.
Pros:
Simio software consists of standardized library. In order to focus on the visuals and to forget the analysis, this software is really easy for creating simulation models. It is no doubt the superb choice for business. It is quite easy to learn while other simulation software are quite difficult to learn comparatively. Its functionalities are really awesome with less time consuming. No doubt best ever simulation software. Matchless software with fantastic 3D animations.
Cons:
There are not any specific cons about this software. Simulation is mostly written in graphical programming language which is no doubt easy for small and quick designs but as we move further this software is failed to navigate while discussing large and complex simulations. Above discuss is the only con I can hardly think of.
Jeffzz111 Z.
senior modeler in US
Automotive, 2-10 Employees
Used the Software for: 2+ years
Simio let you focus on value-add work
Comments: I used five products, I rate simio the most favored tool for me!
Pros:
With its special process-chart like 'visual programming' technology, modeler will have more time to spend on value-added work in the simulation project. you cann't find the same level of ease of use for the competing products.
Cons:
The 3D effect is still not that fancy. Cannot do very detailed motion-modeling.