Local product
What is Roxhill Media?
Roxhill Media database provides PR professionals with access to over 190k+ journalist profiles, 140k+ social media feeds, live article feeds, coverage analysis, alerts, ready-made lists, 100+ PR Opportunities and more in 1 platform.
Innovative PR tools set to increase media coverage for your clients and brands quickly and efficiently.
Who Uses Roxhill Media?
PR professionals both within consumer and business sectors.
Where can Roxhill Media be deployed?
Cloud, SaaS, Web-based, Android (Mobile), iPhone (Mobile)
About the vendor
Roxhill Media
Phone Support
Countries available
United Kingdom, United States
Roxhill Media pricing
Starting Price:
Not provided by vendor
About the vendor
Roxhill Media
Phone Support
Countries available
United Kingdom, United States
Roxhill Media videos and images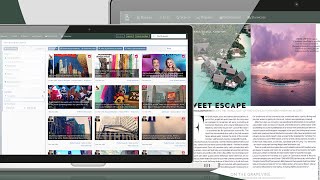 Features of Roxhill Media
Activity Tracking
Campaign Analytics
Campaign Management
Communication Management
Contact Management
Data Import/Export
Email Distribution
Press Release Builder
Reporting & Statistics
Search/Filter
Alternatives to Roxhill Media
Public Relations & Communications, 11-50 Employees
Used the Software for: 1+ year
Up to date and has excellent features
Pros:
Biographies, article examples, webinars and detail on media outlets' requirements
Cons:
Search functionality could be improved if you could search for subjects in Quick Search. We can always find what we need though.
Alternatives Considered: Cision
Reasons for Choosing Roxhill Media: We needed a more sophisticated and up to date solution
Switched From: PRmax Press Office
Reasons for Switching to Roxhill Media: We trialled both and found Roxhill to be more user-friendly and up to date.
Naomi F.
Senior Account Exec in UK
Marketing & Advertising, 2-10 Employees
Used the Software for: 6-12 months
Excellent software and service
Comments: Roxhill is an outstanding company - from the software itself to the team behind it. I can't fault it!
Pros:
The most sophisticated media database out there Intuitive to use Always functioning Great list functions Amazing customer service
Cons:
At times it is a little slow but I think that's more to do with internet speeds!
Eliza T.
Account Executive in UK
Telecommunications, 2-10 Employees
Used the Software for: 6-12 months
Roxhill review
Comments: Positive for PR
Pros:
I love the topic research option . And being able to quickly find a contact details
Cons:
Sometimes outdated with old emails or phone numbers
Sam S.
Communications & Business Strategy Associate in UK
Public Relations & Communications, 2-10 Employees
Used the Software for: 6-12 months
A very effective media database solution
Comments: Overall, we have had a very positive experience with Roxhill. The client support team is excellent and very responsive to any issues or questions we raise. Also, the added value of sector-specific newsletters, opportunities to pitch to journalists and guides to different publications is greatly appreciated and has a tangible positive impact on our work. We would certainly recommend Roxhill.
Pros:
I use the 'Search' and 'Distribution' functions daily to locate journalists' contact details and send out press releases to multiple journalists. The ability to filter by numerous categories makes the Search function of particular use for an agency working across multiple sectors. Additionally, the inclusion of journalists and outlets across a very wide variety of topics, sectors and countries distinguishes Roxhill from other media contact databases. The Distribution function is especially useful for mailing press releases to a large audience effectively and allows for the inclusion of images and formatted text. When the press release has been sent, the statistics dashboard for the campaign is great for understanding how many recipients interacted with the press release.
Cons:
While I find Roxhill easy to use most of the time, on occasion the platform can be slow to load despite having a strong internet connection. This can slow down my work which, when working to a deadline or dealing with a time-sensitive item, is unhelpful. The design and UI/UX experience of the platform could also be enhanced to further improve its usability and make it more intuitive.
Cassie L.
Publicity & Marketing Executive in UK
Publishing, 2-10 Employees
Used the Software for: 6-12 months
Easy to use with nice additional benefits
Pros:
The webinars and journalist alerts are really helpful and mean I can begin PR/journo relationships with background information and knowledge.
Cons:
I sometimes feel the search function is a bit counter-intuitative. For example, I may search for editors at Food & Drink titles and only return two results, whereas I know there are many more. Also, I would benefit from more academic titles/journals being added to the database.