Local product
What is Stryve?
What does Stryve do?
Stryve will help you find, nurture and hire the talent your business needs to succeed. Powered by our sophisticated AI technology, Stryve is putting an end to time-consuming and expensive hiring.
How is Stryve Different?
Stryve is your one-stop-hiring shop. One system to manage CVs, candidate profiles, interview notes, financial information, analytics, reporting and more - the list goes on.
Who Uses Stryve?
Who uses Stryve? From start-ups looking to make their first hire to established businesses of 1000, Stryve is the ATS for growing companies. Don't worry; you don't need to be a tech whizz!
Where can Stryve be deployed?
Cloud, SaaS, Web-based
About the vendor
Stryve Online
Phone Support
Chat
Countries available
United Kingdom
About the vendor
Stryve Online
Phone Support
Chat
Countries available
United Kingdom
Stryve videos and images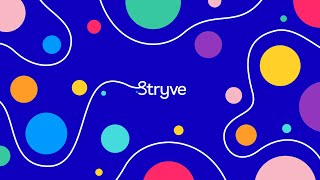 Compare Stryve pricing with similar products
Features of Stryve
Assessment Management
Candidate Profiles
Candidate Tracking
Careers Page
Compliance Tracking
Email Management
Email Templates
Interview Scheduling
Job Posting
Resume Parsing
Resume Search
Resume Storage
Social Media Integration
Task Management
Workflow Management
Reviews of Stryve
Reviews by company size (employees)
<50
51-200
201-1,000
>1,001
Alexander R.
Co-Founder in UK
Marketing & Advertising, 11-50 Employees
Used the Software for: 6-12 months
Stryve (best hiring tool for small businesses IMO)
Comments: Loved it, happy to have started using it - has brought in some amazing people and made the process much more painless than it could have been.
Pros:
Super powerful tool and really saves time once you get to grips with it. Other hiring tools have added faff to the process whereas Stryve feels directed at me which is someone who is time poor and needs good people fast!
Cons:
There's some way to go on how intuitive the software is, as with any new product. This is a threshold that is quickly surpassed however as a user and once you go through the tiny bit of friction to understand the system it's a breeze and objectively better.
Josh E.
Global Marketing Content Manager in UK
Professional Training & Coaching, 51-200 Employees
Used the Software for: 1-5 months
A comprehensive, well-attended, effective, and cheap ATS software
Comments: It's saving me countless hours of valuable human labor by automating many repetitive and mundane processes. I've also noticed a significant uptick in my team's general morale as they feel that their time is being devoted more effectively to the larger vision of our brand. Finally, although it's early days, I'm already seeing improvements in our brand's reputation within the hiring space due to the reliability of Stryve's automated communications and the time this saves for would-be candidates.
Pros:
-Ease of use (Highly intuitive) -Highly efficient -Very competitively priced
Cons:
Overall there are no drawbacks to Stryve that I've not experienced previously with similar software, the key difference is that Stryve's commitment to troubleshooting these issues is by far the most sincere and consistent that I have encountered within the Applicant Tracking System space.
Stryve Online Response
6 months ago
Thank you for your review of Stryve! We are pleased to hear that by using the platform you have been able to save time and improve your hiring process!
Justin K.
Executive Creative Director in UK
Media Production, 2-10 Employees
Used the Software for: 1-5 months
So easy and simple to use yet powerful!
Pros:
The system is amazing. It's so easy and simple to use, but with very powerful features. Would highly recommend!
Cons:
There is actually nothing that we don't like about the Stryve system.
Stryve Online Response
6 months ago
Thank you for the review of our platform and we are glad you are enjoying its features!