What Is m-wise Loyalty Cloud?
m—wise Loyalty Cloud helps you build and manage a loyalty program that works seamlessly across all channels – online, in-store, mobile app, email, push message, social media and more.
Our feature-rich loyalty SaaS solution supports both B2B and B2C loyalty programs. We have all the features you need to drive ROI through loyalty like never before.
m–wise Loyalty Cloud also seamlessly integrates with leading tools and technology for a hassle-free implementation and launch.
m-wise Loyalty Cloud Details
m-wise
m-wise Loyalty Cloud Details
m-wise
m-wise Loyalty Cloud videos and images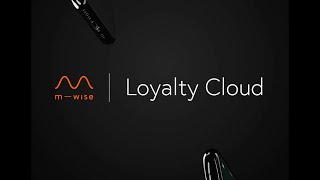 Compare m-wise Loyalty Cloud pricing with similar products
Starting price
N/A
US$149.00/month
N/A
N/A
m-wise Loyalty Cloud deployment and support
Support
Email/Help Desk
Knowledge Base
Phone Support
Training
In Person
Live Online
Documentation
Features of m-wise Loyalty Cloud
AB Testing
API
Access Controls/Permissions
Activity Dashboard
Activity Tracking
Alerts/Notifications
Behaviour Tracking
CRM
Campaign Analytics
Campaign Management
Chat/Messaging
Churn Management
Communication Management
Community Management
Content Creation
Content Management
Customer Database
Customer Experience Management
Customer Segmentation
Customisable Branding
Customisable Reports
Customisable Templates
Customizable Fields
Drag & Drop
Email Management
Engagement Tracking
Event Triggered Actions
Feedback Management
Gamification
Live Chat
Monitoring
Multi-Channel Communication
Multi-Channel Marketing
Multi-Language
Real Time Analytics
Real Time Data
Real Time Monitoring
Real Time Notifications
Real Time Reporting
Reporting & Statistics
Reporting/Analytics
Social Media Integration
Survey/Poll Management
Surveys & Feedback
Tagging
Third Party Integrations
Video Support
Visual Analytics
Widgets
Workflow Management
API
Activity Dashboard
Activity Tracking
Alerts/Notifications
CRM
Campaign Management
Chat/Messaging
Communication Management
Customer Experience Management
Customer Segmentation
Customisable Branding
Customisable Forms
Customisable Reports
Customisable Templates
Customizable Fields
Dashboard
Data Visualisation
Drag & Drop
Email Management
Engagement Tracking
Feedback Management
Knowledge Management
Live Chat
Monitoring
Multi-Channel Communication
Multi-Channel Data Collection
Multi-Channel Management
Multi-Language
Negative Feedback Management
Predictive Analytics
Ratings / Reviews
Real Time Analytics
Real Time Data
Real Time Monitoring
Real Time Notifications
Real Time Reporting
Reporting & Statistics
Reporting/Analytics
Search/Filter
Sentiment Analysis
Social Media Integration
Survey/Poll Management
Surveys & Feedback
Tagging
Text Analysis
Third Party Integrations
Trend Analysis
Visual Analytics
Widgets
Workflow Management
API
Activity Dashboard
Activity Tracking
CRM
Campaign Analytics
Campaign Management
Campaign Planning
Campaign Segmentation
Client Portal
Communication Management
Customer Accounts
Customer Activity Tracking
Customer Database
Customer History
Customer Profiles
Customer Segmentation
Customer Surveys
Customisable Branding
Customisable Templates
Discount Management
Email Management
Email Marketing
Engagement Tracking
Gamification
Gift Card Management
Loyalty Cards
Loyalty Program
Member Portal
Membership Management
Multi-Campaign
Multi-Channel Communication
Multi-Channel Marketing
Performance Metrics
Point of Sale (POS)
Promotions Management
Real Time Analytics
Real Time Data
Referral Tracking
Reporting & Statistics
Reporting/Analytics
Rewards Management
SMS Marketing
Segmentation
Social Media Integration
Social Promotion
Survey/Poll Management
Surveys & Feedback
Third Party Integrations
Transaction History
eCommerce Management