What is VideoAsk?
Face-to-face interactions are worth ever more these days. Harness the power of video to help convert leads, get authentic testimonials, screen job applicants, or engage your audience. VideoAsk makes it easy with quick video chats that are cloud-based, making personal interactions scalable. Plus there are text and audio options when video isn't possible, as well as multiple choice, payment options, and more.
Who Uses VideoAsk?
Marketing, HR, Sales. Add a human touch to your sales funnel, get authentic testimonials, screen job applicants without calls, all with one tool.
Where can VideoAsk be deployed?
Cloud, SaaS, Web-based, Android (Mobile), iPhone (Mobile), iPad (Mobile)
About the vendor
Typeform
Located in Barcelona, Spain
Founded in 2012
Chat
VideoAsk pricing
Starting Price:
US$24.00/month
Yes, has free trial
Yes, has free version
VideoAsk has a free version and offers a free trial. VideoAsk paid version starts at US$24.00/month.
Pricing plans
get a free trial
About the vendor
Typeform
Located in Barcelona, Spain
Founded in 2012
Chat
VideoAsk videos and images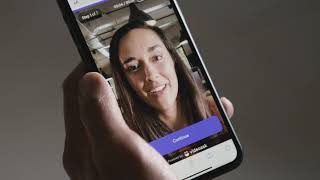 Features of VideoAsk
API
Alerts/Notifications
CSAT Survey Structure
Chat/Messaging
Communication Management
Conditional Logic
Contact Database
Continuous Feedback
Customer Experience Management
Customer History
Customer Journey Mapping
Customer Segmentation
Customisable Branding
Customisable Forms
Customisable Questions
Customisable Templates
Customizable Fields
Dashboard
Data Analysis Tools
Data Import/Export
Data Visualisation
Engagement Tracking
Feedback Management
For Sales Teams/Organizations
Forms Management
Human Handover
Landing Pages/Web Forms
Lead Capture
Lead Distribution
Lead Notifications
Lead Qualification
Lead Segmentation
Multi-Channel Communication
Multi-Channel Data Collection
Multiple Question Types
NPS Survey Structure
One-to-One Messaging
Online Forms
Online Polling
Performance Metrics
Process/Workflow Automation
Progress Tracking
Prospecting Tools
Pulse Surveys
Q&A Management
Question Branching
Question Library
Quizzes
Real Time Data
Real-time Conversations
Reporting & Statistics
Reporting/Analytics
Sales Onboarding & Training
Screen Recording
Sentiment Analysis
Skip Logic
Survey/Poll Management
Surveys & Feedback
Third Party Integrations
Video Editing
Visual Analytics
Workflow Management
Darnell B.
Growth Strategist & Educator in US
Verified LinkedIn User
Marketing & Advertising, Self Employed
Used the Software for: 1+ year
VideoAsk changes the game with such a ridiculously simple tool and mantra...
Comments: I was hooked from the moment I learned about this software (via Typeform). Being as conversational and authentic as possible is something I'm a huge advocate of in my line of work, so VideoAsk totally speaks my language. It's a terrific product and their support community is LEGENDARY. Two thumbs WAY up from me.
Pros:
I'm currently using it to qualify leads and guide them to specific resources on my website, depending on what makes the most sense for their needs. Love the fact you can integrate it with Calendly so people can book sessions with you directly from the videoask. I'm also a fan of how foolproof it is to embed it within my website. I think the best thing about this software is that it allows you to metaphorically walk people through your website and give them a taste of your personality, which lowers the trust barrier because people can see your face.
Cons:
It's on the pricier side IMO but there's not yet anything quite like it competition-wise, so it's hard to compare it to other products. That said, I think if you're getting hella conversions from deploying it, it's the type of thing that will pay for itself a million times over.
Eyüp Ö.
Industrial Engineer in Turkey
Financial Services, Self Employed
Used the Software for: 6-12 months
VideoAsk EO
Comments: I realized that I made the right decision by trusting this software.
Pros:
It is very nice to be able to create videos of my own brand. This way, my company looks more formal and engaging.
Cons:
Some features and settings can be difficult to find sometimes. Other than that, most of the problems that I had bad experiences were fixed with the updates.
Education Management, 2-10 Employees
Used the Software for: 6-12 months
It's just ok
Pros:
I like the templates and would like to see more of those.
Cons:
I use VideoAsk in my Typeform employee application, but the video size is so limited that many applicants are unable to upload their short videos. I also don't like that I can't change the order of the reviews that come or separate the video reviews from the written reviews.
Pip M.
Director in Australia
Management Consulting, 2-10 Employees
Used the Software for: 2+ years
Incredible Product
Comments: The overall experience with VideoAsk has been amazing. The team are quick to respond to any questions and they have gone out of their way to help me with very specific questions
Pros:
I love that we can integrate our booing software directly into the VideoAsk which helps to really streamline the process that our leads are going through with us. I love that we can brand it to our ProjectBox brand including the way that it is designed and the messaging throughout. With a bit of planning it is incredibly easy to set up and integrate with our existing tools and the feedback that we receive from people about it is amazing. Our conversion rate for enquiries has skyrocketed using this software.
Cons:
There is nothing I really don't like, the things that I had an issue with at the start have all been fixed. It can be a little difficult to remember where settings are for particular things but once you know, you know.
Alternatives Considered: Bonjoro
Reasons for Switching to VideoAsk: I loved how easy it was to create a 'choose your own journey' experience for the people landing on our website and how we could brand it as we needed to.
Retail, 2-10 Employees
Used the Software for: 1+ year
Videoask responses
Pros:
I like the concept of sending customers a video right on the topic which increases the response rate. I also like the connectivity with other products like shopify and with many other apps through zapier
Cons:
I use the videoask gadgets in our shopify store. The popup shows in every screen. This means that even when the customer clicks on the "minus" sign to turn the gadget off, the gadget pops up in the next screen again. We could not adjust that functionality.