15 years helping British businesses
choose better software
Local product
What is iplicit?
iplicit is the cloud-based Accounting software tailored for the frustrated on-premise legacy software user. Providing greater flexibility and enhanced levels of reporting, iplicit integrates with other cloud applications and offers a seamless migration path from your existing system. It is the natural choice for organisations seeking to 'step up' to next-generation finance software. iplicit is also built for organisations that are outgrowing entry-level solutions.
Who Uses iplicit?
On-Premise Software Users, Charities and Non-Profits, Accountants, Wholesale, Contractors, Schools & Academies, Venture Capitalists, Head Office Finance users, Recruitment Agencies
Where can iplicit be deployed?
Cloud-based
On-premise
iplicit pricing
Starting Price:
£375.00/month
iplicit paid version starts at £375.00/month.
iplicit videos and images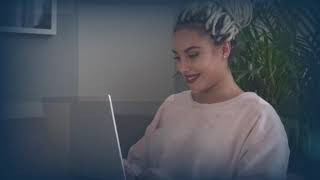 Features of iplicit
Accounting
Accounts Payable
Accounts Receivable
Activity Dashboard
Bank Reconciliation
Billing & Invoicing
Budgeting/Forecasting
Compliance Management
Expense Tracking
Financial Management
Financial Reporting
Fixed Asset Management
Fund Accounting
General Ledger
Income & Balance Sheet
Inventory Management
Multi-Currency
Project Accounting
Purchase Order Management
Receipt Management
Garry
Managing Director in UK
Verified LinkedIn User
Financial Services, 11–50 Employees
Used the Software for: 2+ years
Reviewer Source
So refreshing ...
Comments: Brilliant and so refreshing after being stuck with old on-premise legacy software and no-where to go.
The team at Iplicit could not be more friendly and helpful, nothing is too much trouble.
Pros:
It is so refreshing to see a completely product in this crowded space that is head and shoulders above the rest. It is evident that a huge amount of thought has gone into the design, making use intutive and benefitting from curent best practice
Cons:
Very little to be honest. The software is still developing at a pace, so most of the "nice to haves" have eiether arrived or are on the roadmap
Sarah-Jayne
Director in UK
Mechanical or Industrial Engineering, 2–10 Employees
Used the Software for: 2+ years
Reviewer Source
Still the best decision we made .....
Comments: We were relatively early users of the system & after previous experiences of no-one listening to what we were saying in the support department it was rewarding to finally know we were talking to experienced people who understood our queries. This remains the same today as it was when we started. We do feel we have the whole package ... excellent software, excellent service & a system that will stay abreast with technology and legal requirements.
Pros:
Cloud based as a major factor, it did seem a bit of a leap of faith in the first instance after always having on premises software but two years down the line it already seems very backdated to have it on site with all the issues that go with networks, servers, back-ups etc. As a complete non-techy person these were all things I am happy that are no longer relevant. The flexibility to use the system, you can jump & drill down all over the place that as well as the features makes anything in the past seem really clunky.
Cons:
To be honest there is nothing I can think I don't like. I am looking forward to the inventory being available so we can move ahead with having everything in one place.
Alternatives Considered: QuickBooks Online Advanced and Xero
Reasons for Choosing iplicit: Frustrations with the system, lack of support, customer services and excessive charges.
Reasons for Switching to iplicit: Although they were cheaper neither of these products had sufficient features & user security we required. So we opted to pay the right price for the right product.
Felix
Management Accountant in UK
Accounting, 501–1,000 Employees
Used the Software for: 6-12 months
Reviewer Source
Great Accounting Software
Comments: I am generally pleased with this software and enjoy using it
Pros:
Easy to use. Easy to make amendments Cloud based and can be used anywhere
Cons:
Inability to get direct bank feeds Occasional delay in response from support team
Alternatives Considered: NetSuite and eCon for Dynamics AX NAV & CRM
Switched From: QuickBooks Online Advanced
iplicit Response
2 months ago
As part of our regular customer feedback review, we noticed that you had previously mentioned that you would like a simpler setup for our Bank Feeds. I'm pleased to share the news that in a recent release, we have added greater support for a wider range of banks with this feature. Feel free to get in touch with our support team if you would like to learn more about this or check our release notes.
Mark James
Head of Business & Finance in UK
Verified LinkedIn User
Performing Arts, 51–200 Employees
Used the Software for: 6-12 months
Reviewer Source
Iplicit Charity / Theatre review
Comments: Great system that has greatly improved the workflow within the organisation and improved processes
Pros:
Bank rec , GL reconciliation , interco transaction . Quick implementation and amazing support team that take you step by step how to amend the system
Cons:
Struggling to think of anything at the moment . updates are frequent adding new features
iplicit Response
3 months ago
Thank you for your kind review Mark. We're so pleased to hear that you're happy with our software and the service you're getting from the team.
Penelope Jane
Head of Finance in UK
Education Management, 51–200 Employees
Used the Software for: 6-12 months
Reviewer Source
Iplicit is so easy to use
Comments: It has been a great experience - the implementation was well supported and the go live was less stressful than anticipated. We went more or less paperless overnight!
Pros:
Iplicit is so intuitive and easy to use. The Finance team have really taken to it and are enjoying using it. It is so easy to import data from other systems we use. We have just had our interim audit and the auditors commented on how easy it was for them to interrogate the transactions and review the "paperwork." If you have a problem the support team is very quick at getting back to you to resolve the issue.
Cons:
As it is a newish system we do have to ask for new reports or ways of doing things, but the Support team are so quick at getting back to you with a solution it is really not an issue.We made a good decision when we chose Iplicit!