What is Sierra QMS?
Sierra QMS is a highly configurable & customizable Quality Management System (QMS) that harnesses agile technology & automation capabilities to ease the burdens of regulatory compliance.
It makes regulatory compliance simple & allows you to focus more on your innovations while ensuring you get to market faster & cheaper.
A QMS is meant to be built around your current organizational practices & not the other way around. This is why Sierra QMS integrates with the tools you already use & love!
Who Uses Sierra QMS?
Medical Device, Software as a Medical Device (SaMD), Biotech, Pharmaceutical, Digital Health, and Clinical Research companies looking for an agile and efficient approach to quality and compliance.
Where can Sierra QMS be deployed?
Cloud, SaaS, Web-based, Mac (Desktop), Windows (Desktop), Linux (Desktop), Windows (On-Premise), Linux (On-Premise), Chromebook (Desktop)
About the vendor
Sierra Labs
Phone Support
Chat
About the vendor
Sierra Labs
Phone Support
Chat
Sierra QMS videos and images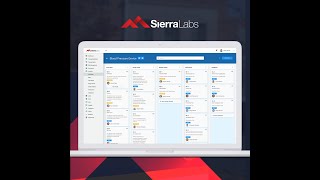 Compare Sierra QMS pricing with similar products
Features of Sierra QMS
Alerts/Notifications
Archiving & Retention
Audit Management
Change Management
Communications Management
Complaint Management
Compliance Management
Compliance Tracking
Controls Audit
Corrective and Preventive Actions (CAPA)
Dashboard
Document Coding & Control
Equipment Management
Exceptions Management
Incident Management
Maintenance Management
Mobile Access
Process/Workflow Automation
Response Management
Risk Assessment
Risk Management
Risk Reporting
Risk Scoring
Supplier Quality Control
Training Management
Version Control
Alternatives to Sierra QMS
Reviews of Sierra QMS
Reviews by company size (employees)
<50
51-200
201-1,000
>1,001
Carrie B.
Quality Assurance Manager in US
Medical Devices, 11-50 Employees
Used the Software for: 1-5 months
Sierra QMS for Startup Medical Device Company
Comments: Sierra is so much more than a document retention system. There is a lot of built in functionality. We can automate the Design Trace Matrix (i.e. DI/DO/DVV), Hazard Trace Matrix, and Tracking of Equipment PM/CAL and input CAPAs, Complaints, Nonconformances, etc. It is great how you can reference items to other items within the QMS.
Pros:
Sierra QMS is Highly configurable. We are able to customize it to our needs. If it is not built in, it can be built. Sierra developed a Risk Analysis module for us so we can track risks for CAPAs, Complaints, non conformances, etc. With their platform, new modules are pretty quick to deploy. You can essentially automate any kind of form that you want. It has more functionality than the competitors. For example, there are built in Modules for Design and Hazard traceability. Imagine no more complicated spreadsheets to maintain!!! I like the Supplier Management module. You can email a link to a supplier and they can populate their supplier evaluation survey within Sierra QMS. I also like the CAPA module as you can customize the electronic forms and workflows. It is very easy to use as an admin and as an average user. It takes very little training for a new user to get started due to the intuitive UI. We found the pricing to be simple and competitive.
Cons:
I wish I could export the raw data from the QMS so I can make ad hoc reports. I hear this is coming soon though. It would be nice if you could collaborate on documents undergoing a change order within the software.
Medical Devices, Self Employed
Used the Software for: 1+ year
Sierra Labs Ease of Use
Pros:
The Sierra Labs environment is extremely intuitive and easy to use. The main data entry points are easy to find and the approval process is frictionless. I appreciate the real time updating and how tightly the tool allows a development team to map to ISO 13485 and the USFDA QSR. Some other aspects are the robust modules and dashboard that is easy to understand. I use the Sierra Labs QMS with my clients and plan to move them more in the future.
Cons:
Email/Notification settings need to be configurable, but it is likely an easy update
Eric R.
Product Manager in US
Information Technology & Services, 2-10 Employees
Used the Software for: 6-12 months
Most straightforward & simple QMS I've Used
Comments: The Sierra team was very helpful and communicative with the process of getting us set up and our environment configured. We had a consistent point of contact who was proactive at getting us set up as quickly as possible while explaining the best practices and tradeoffs along the way.
Pros:
I appreciate how straightforward Sierra QMS is to use and understand. I have used other QMS solutions and I found them to be a labyrinth of business logic that was very difficult to navigate, configure, or learn how to use effectively. The document control and versioning is very simple to work with and reviewing documents in the browser is great which saves the effort of having to download for review.
Cons:
While a very strong entry in usability and design, there's always room for improvement to simplify the interface even further.
Ian M.
Chief Operating Officer in US
Medical Devices, 2-10 Employees
Used the Software for: 6-12 months
Great Product for a Great Price
Pros:
It's highly intuitive and helps us manage multiple portions of our business. As a SaMD company, we have to simultaneously keep track of design controls for our own records, but also for incoming team members. We also needed a product that could enable seamless review of updates to key process all while remaining in compliance with regulations.
Cons:
I'd like a way to quickly download all of my process documents without having to go into each one to export. There may already be an easy way to do this that I haven't discovered yet.
Ryan Y.
System Admin in US
Computer Software, 11-50 Employees
Used the Software for: 6-12 months
Flexible, customizable and easy to use QMS
Pros:
Sierra QMS was flexible and highly customizable to fit our organizations needs. The UI was intuitive and coupled with the customizability, made it really easy to set up the QMS to fill our need. The Sierra team has been accessible for support which has made our implementation pretty seamless.
Cons:
Sierra QMS has JIRA integration which is nice, there are some things where we have to go back and forth to update items. We've been told there are tighter integrations coming down the pipeline which is something we're really excited to try.