Who Uses Macanta?
Real Estate, Legal Services, Accounting Practices, Professional Services, Sales Teams.
What Is Macanta?
Macanta is not like other CRMs. In fact, it isn't a CRM.
Macanta helps you to create powerful workflow and process automation for your business.
In the process you get to create a custom CRM for your business, almost as a side-effect.
All of this is possible without writing any code at all.
Your workflow automation can include, Tasks, Notes, In-App Notifications, Emails, SMS, Field updates, Field Calculations and Date Calculations. You can also send Webhooks to any other platform you use.
Macanta Details
http://www.macantacrm.com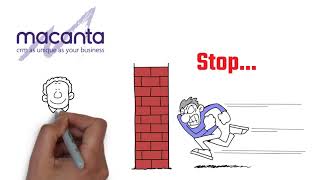 Play
Macanta has a free version. Macanta paid version starts at £29.00/month.
---
Macanta deployment and support
Support
Email/Help Desk
Knowledge Base
Deployment
Cloud, SaaS, Web-based
Android (Mobile)
iPhone (Mobile)
iPad (Mobile)
Training
Live Online
Webinars
Documentation
Videos