What Is ClickLearn?
The ClickLearn solution saves time and ensures digital adoption by automating the process of creating and updating training material and documentation. Click through your processes and ClickLearn records these to produce step-by-step instructions, virtual assistance, e-learning, and process videos - truly supporting any learning scenario. With a single click, you can produce a complete learning portal in more than 45 languages.
Who Uses ClickLearn?
Organizations planning implementation projects in business software such as Microsoft Dynamics 365, SAP, IFS, and Oracle.
Where can ClickLearn be deployed?
Cloud, SaaS, Web-based, Mac (Desktop), Windows (Desktop), Linux (Desktop), Windows (On-Premise), Linux (On-Premise), Chromebook (Desktop)
About the vendor
by ClickLearn
Phone Support
Countries available
Not provided by vendor
About the vendor
by ClickLearn
Phone Support
Countries available
Not provided by vendor
ClickLearn videos and images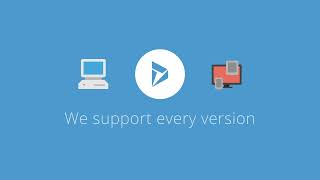 Compare ClickLearn pricing with similar products
Starting price
US$208.00/month
US$20.00/month
US$2.99/month
N/A
Jonathan S.
e-Learning Consultant/Project Manager in UK
Computer Software, 11-50 Employees
Used the Software for: 2+ years
ClickLearn - Simply Outstanding!
Comments: Overall the experience has been extremely positive. Using the software allows the documentation of both customer processes and internal processes in a way that is time friendly, cost effective and which also looks amazing in terms of the end product. Will not be looking to change to another product as this one has everything we need and more.
Pros:
There are simply too many good tings to write them all here. Key though is the single production process that leads to multiple outputs that cater to a variety of learning styles and situations. Talk about time saving and efficient. Then on top of that, the quality is outstanding with clearly marked up and cropped screenshots surfaced through easily accessible portals which you can populate with as much information as the user requires. The support team are amazing and friendly if you get stuck with anything, but the software is generally pretty easy to get on with. Love the range of voices available, the translation function, the digital assistant and that it even allows you to create SCORM files to embed in n LMS.
Cons:
There have been very few issues using ClickLearn, one small frustration (now fixed) was integrating SSO. In all issues, the support team are simply amazing, helpful and willing to go the extra mile to get things sorted for you.
ClickLearn Response
6 months ago
Thank you for the glowing review, Jonathan! It's wonderful to hear that you are so satisfied with the ClickLearn product and that you've had a positive experience with our response to the SSO integration issue. Thanks!
Kevan S.
Instructional Designer in Canada
Oil & Energy, 1,001-5,000 Employees
Used the Software for: 1+ year
ClickLearn Review
Comments: Overall, I think this software application is the best on the market in terms of keystroke capturing. I think there is a high-level of customization and it provides a lot of options in terms of publishing material (both from a template and platform perspective). I think the customer support is very knowledgeable and is great at helping me through any of the nags I have come across.
Pros:
I am a very regular user of this software. I have created many ClickLearn recordings and also the support the creation of recordings by many other users in our organization. My main role is to support the use of the software, ensure consistency between authors, to maintain the template and overall publishing of our material. I have been busing this software for almost 2 years now. The software does as it advertises - it captures your keystrokes and helps to create an easy to use document (incl. videos) that are integral to the support of both new and existing employees in learning a given process or task. I believe it is truly the best software of its kind available on the market. The template (for current version) allows a ton of customization (which I find great) but for a non-technical individual can come across as a bit of a daunting task. Fortunately, ClickLearn has a well-oiled support team and can typically provide answers fairly quickly. I have had some unique and very technical questions and even if they didn't have the answers right away they were able to escalate it and provide answers in a reasonable timeframe.
Cons:
I think its important to understand that when recording keystrokes like this application does - there is no perfect software solution that makes it extremely easy out of the box. All applications of this nature is going to have nags at times - especially when you are capturing from older software applications. I find quite a bit of time is still involved to edit my recordings after they are captured to streamline the look, feel, and consistency of all of our organizational recordings. This also includes times for renaming certain fields and phrases/content when the standard nomenclature is not to your liking. The software is going to have nags at time - and the more edits you make - the more nags you may come across. In my experience, the one thing I'm trying to express is that you should plan to spend some time authoring/editing and reviewing after completing your recordings. Perhaps its just my experience - but for the most part all recordings will need some level of authoring and you should account for this time.
ClickLearn Response
3 months ago
Thank you Kevan for the kind words and for taking the time to leave such an insightful review! We're glad to hear that your experience with ClickLearn has been a positive one. We also agree with the point you've touched upon that allocating time for adding things such as context or additional required information relevant to the process, but not captured in the recording, will increase the learning value of the content you create with ClickLearn. Thanks again.
Antony N.
Microsoft Dynamics Junior Support Consultant in South Africa
Verified LinkedIn User
Information Technology & Services, 51-200 Employees
Used the Software for: 2+ years
ClickLearn Review
Comments: It's been great using ClickLearn to create End-user documentation as well as Training guides at a much quicker rate.
Pros:
Ease of Use, and functionality. I like the idea of deploying the Virtual assistant but I haven't been able to successfully deploy the Virtual Assistant as yet. I will with the right guidance though.
Cons:
The difficulty in Producing Content on the new CLickLearn Attain. It took me nearly 5 hours to Produce content and I was unsuccessful in Producing the content.
ClickLearn Response
last month
Hello Antony, Thank you for taking the time to write this review! I'm happy to hear that ClickLearn is helping you produce content with greater efficiency and that you're enjoying our multi-language offering. I hope that you and your end-users will have a good experience working with the Virtual Assistant when the time is right for you to explore this learning format. :-) I'm sorry to hear about your difficulties producing content. Something does not seem right. I hope you have contacted our Customer Care team, so they could help you fix the issue. In case you haven't contacted them yet, you can do it here: https://community.clicklearn.com.
Barb D.
Marketing Specialist in US
Machinery, 1,001-5,000 Employees
Used the Software for: 1-5 months
Relatively new, high frequency administrator, author, user.
Comments: I support our continuation with CL, as I've now worked out or gotten used to any of the kinks I've encountered.
Pros:
When using in a 'perfect' environment, the ClickLearn software is unmatched.
Cons:
Everything else on the computer needs to be shut down, and a connector must be installed for seamless recording. Creating templates is not a functional as it is in CL Classic.
ClickLearn Response
2 months ago
Thank you for your review Barb! And thank you for your feedback. We are continuously working to improve ClickLearn Attain and we are very interested in your input. I hope that you'll soon find creating templates easier. Thanks again.
Erin P.
Operational Development Manager in Australia
Construction, 1,001-5,000 Employees
Used the Software for: 2+ years
It has changed the way we train our business
Pros:
There are so many things we love about ClickLearn. The way it integrates into IFS so the users see it as the first thing when they log in to the software. The way we are able to push out new learning collateral or supersede old, ensuring our users are always using the most up to date teachings. The way that with one screen recording we can tailor make work instructions, presentations, videos and the Virtual Assistant come to life. And for us, finally, being able to train across 4 countries simultaneously.
Cons:
Its not so much the software, but the support. As we are in AUS, not having support in our timezone isnt ideal. ClickLearn always makes themselves available to us in our time, but not being able to reach out to someone during the main day hours, or having to wait for a reply can be time consuming.
ClickLearn Response
4 months ago
Dear Erin, Thank you for your very kind review despite the time zone challenges, you have experienced in our support desk. We are aware that the AUNZ region is challenging with time zones, and we do our utmost to prioritize customers from that region to shorten issue resolution. However, we do not have the customer base yet which would allow us to staff up in your region. Hopefully, we will be able to change that, in the not too distant future.