What is Udio?
Designed for lesson and class-based businesses, Udio helps you manage your bookings, schedule lessons and process customer payments with its flexible, portable and user-friendly software.
Upgrading to the portal empowers your customers to take control of their memberships; they can make, change & cancel bookings, set up automated payments and download progress certificates.
By streamlining your workflows with Udio, you can spend more time where it matters; with your customers.
Who Uses Udio?
Small to large-sized swim schools, sport & fitness, dance studios, gymnastics, school & education, and tutoring.
Where can Udio be deployed?
Cloud, SaaS, Web-based, Mac (Desktop), Windows (Desktop)
About the vendor
UdioSystems
Phone Support
Countries available
Australia, New Zealand, Singapore
About the vendor
UdioSystems
Phone Support
Countries available
Australia, New Zealand, Singapore
Udio videos and images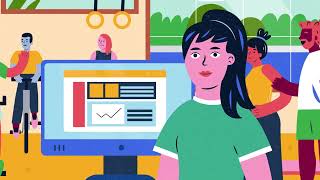 Compare Udio pricing with similar products
Features of Udio
Admissions Management
Alerts/Notifications
Appointment Scheduling
Assessment Management
Attendance Management
Attendance Tracking
Attendee Tracking
Billing & Invoicing
Calendar Management
Class Management
Class Registration
Class Scheduling
Client Management
Client Portal
Communication Management
Customer Database
Email Campaign Management
Employee Management
Enrollment Confirmation
Event Management
Faculty/Staff Management
Group Scheduling
Inventory Management
Lesson Notes
Marketing Automation
Membership Management
Mobile Access
Multi-Period Recurring Billing
Online Booking
Online Calendar
Online Classes
Online Payments
Online Registration
Parent Portal
Parent/Student Portal
Payment Processing
Point of Sale (POS)
Progress Reports
Registration Management
Reporting/Analytics
Staff Management
Student Information/Records
Student Management
Team Management
Wait List Management
Website Integration
Surya
Director & CEO in India
Verified LinkedIn User
Information Technology & Services, 2-10 Employees
Used the Software for: 6-12 months
Best school/institute management system!
Comments: The parent portal was a big help to us since it solved a lot of difficulties. In addition, the Udio crew is always accessible to address my queries. I've been quite pleased with the software since the beginning.
Pros:
We found Udio to be simple to use and learn; our institute's personnel rapidly learned how to use the program. The email tool is fantastic, allowing you to send all of your clients in a single email.
Cons:
We encountered some troubles with the email system, and emails did not always arrive at their intended destination. There is also no SMS capability for fast texting clients. Everything else is flawless and perfect.
UdioSystems Response
3 months ago
Hi Surya, thank you for taking the time to leave this glowing review! Great to hear that Udio is helping your institute thrive. We appreciate your comments and will very soon be rolling out updates to the email platform and the ability to send SMS' directly from Udio. Watch this space! -Hayley
Rochelle
Customer Service Coordinator in Australia
Sports, 11-50 Employees
Used the Software for: 1+ year
Review for UDIO
Comments: The parent portal was a huge benefit for us as it solved a lot of problems for us like allowing parents to manage their makeups themselves as well as not needing to constantly call or come up to the office to do basic things like move bookings or check which class their child was in .
Pros:
Coming from a very complex system like Links to a system like UDIO was a big difference for our centre. Staff as well as customers picked up on how to use the software very easily and quickly.
Cons:
We had some issues with parents not receiving our communication that were sent via email. This was the only issue.
UdioSystems Response
9 months ago
Hi Rochelle, thank you for taking the time to leave a review, we appreciate the feedback! So pleased to hear how user-friendly your staff and customers find Udio and the portal - it's one of our biggest focuses that we continually refine. So sorry to hear some parents hadn't received your emails; we've done everything possible on our end to legitimise the domain so it sounds like it could be a receiver issue (i.e. their provider is marking the email as junk). You could use the customer notices in the portal to let customers know an email has gone out and to check junk just in case :) Do reach out if there's anything else we can do to help! -Hayley
David
Manager in Australia
Sports, 11-50 Employees
Used the Software for: 2+ years
Much needed upgrade to our swim school booking system
Comments: More professional customer experience with online payment options and online customer portal. Better tracking of bookings and potential communication of pupils progress. Reduced admin time with by allowing more online self service options for customers. I like that they consistently add extra features and improvements.
Pros:
You can customise the software to your unique business circumstance. Offers a basic simple setup but as I have become more comfortable with the software I am adding more sophistication, creativity and complexity to our tasks.
Cons:
As with any new software there is a large amount of learning to take on board. You must allow time for staff to be trained and get familiar with doing things a different way. Be prepared to invest the time required to do the a software changeover and customise the software to suit your needs
UdioSystems Response
3 weeks ago
Hi David, thank you for taking the time to share your experience with Udio! You're exactly right in that Udio is designed to grow with you, meaning you can start with the basics and then introduce other modules as your swim school grows and you become more confident navigating the system. Appreciate the feedback - we always take our clients' comments on board so that we can continue to refine features, as well as add new ones that make your life easier. Thanks again! -Hayley
Elice
Manager in Australia
Verified LinkedIn User
Recreational Facilities & Services, 51-200 Employees
Used the Software for: 2+ years
Works well for us
Comments: Sue is always available to answer any questions I have she has helped me understand and use all the features available.
Pros:
we find Udio easy to teach our staff, we use the direct debit facility for our customers which is easy. I use the bulk email and the reports are great.
Cons:
not much. sometimes our staff enter a new swimmer that is already in the system so maybe it could flag if you start to enter someone already entered?
UdioSystems Response
7 months ago
Hi Elice, thank you for taking the time to share your feedback, we really appreciate it! Happy to hear that you find Udio easy when it comes to training staff and that it streamlines the payment process for you and your customers. We'll definitely pass your feedback over to our development team. -Hayley
Vicky
Manager/Co-Owner in New Zealand
Recreational Facilities & Services, 2-10 Employees
Used the Software for: 1+ year
Couldn't manage without it!
Comments: I could not run my swim school without Udio. We invested in the system from day dot as we appreciate the need for good systems. There are so many features that have been thought through that are specific to swim schools developed by people who understand the complexities of managing classes, swimmers, parents and staff when it changes every month! Highly recommend :)
Pros:
Udio is intuitive, easy to use and functional. We use the system for bookings, assessments, invoicing, lesson plans, timetabling and reporting to parents. The updates are great each month, and anything we may need or would like it to do, is listened too and actioned. It saves time, create efficiencies, ensures accuracy in bookings and timetabling and creates a great paper trail. (without the paper!) We also LOVE [SENSITIVE CONTENT]!
Cons:
We would love the ability to copy and paste lesson plans across weeks without having to manually do each one. We would love to be able to 'replace a teacher' across a whole lane/shift, not just individual classes. We would love to be able to add images (easily!), and customise the newsletters more. Would love an expanded 'calendar view' of the whole week (not just day by day) We offer two credits a year, would love some better way of recording when they have used them
UdioSystems Response
2 weeks ago
Hi Vicky, thank you SO much for leaving this glowing review of Udio! We're so thrilled to hear how happy you are with the software and that the extra efficiencies are giving you and your staff more time to spend on other areas of the business. As per the quick video walkthrough we sent addressing your cons: - You can add course information to each course which will show across the entire series (doubling as a lesson plan) - You can now replace teachers permanently (this is a recent update we released las month) - Newsletter updates are top of the roadmap - Calendar can be expanded for the week but to keep it looking tidy, we'd recommend filtering by course(s) - There is a voucher report with filters for expired which should flag the information you're looking for Thank you again for your lovely words - we really appreciate it :) -Hayley