What is Orderhive?
Cin7 Orderhive is order, shipping, and inventory management software for online retailers and marketplace sellers. Automate, track, and manage your orders from the 16 most popular marketplaces, and 9 most popular online stores like Shopify, WooCommerce, etc. Easily set automation rules to efficiently process 10 to 1000s of orders per day including automated, integrated shipping, fulfillment, 3PLs, and drop shipping.
Who Uses Orderhive?
Cin7 Orderhive is the ultimate automated eCommerce order management, and inventory management software for online retailers, ecommerce pros and wholesalers.
Where can Orderhive be deployed?
Cloud, SaaS, Web-based, Mac (Desktop), Android (Mobile), iPhone (Mobile), iPad (Mobile)
About the vendor
Orderhive Inc.
Located in Ahmedabad, US
Founded in 2015
Phone Support
24/7 (Live rep)
Chat
Orderhive pricing
Starting Price:
US$95.00/month
Yes, has free trial
No free version
Orderhive does not have a free version but does offer a free trial. Orderhive paid version starts at US$95.00/month.
Pricing plans
get a free trial
About the vendor
Orderhive Inc.
Located in Ahmedabad, US
Founded in 2015
Phone Support
24/7 (Live rep)
Chat
Orderhive videos and images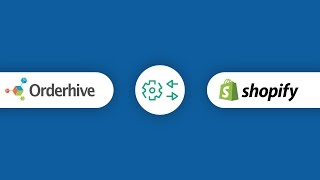 Features of Orderhive
3PL Management
AS2 Capability
Access Controls/Permissions
Activity Dashboard
Air Shipping
Alerts/Notifications
Backorder Management
Barcode / Ticket Scanning
Barcoding/RFID
Billing & Invoicing
CRM
Cataloguing/Categorisation
Contact Database
Cost Tracking
Customization
Data Transformation
Demand Forecasting
Financial Management
For Retail
Forecasting
Ground Shipping
Import/Export Management
Inventory Auditing
Inventory Control
Inventory Management
Inventory Optimisation
Invoice Management
Invoice Processing
Kitting
Label Templates
Materials Management
Mobile Access
Multiple Format Support
Order Entry
Order Fulfillment
Order Management
Order Tracking
Performance Metrics
Point of Sale (POS)
Procurement Management
Product Identification
Product Management
Production Management
Purchase Order Management
Purchasing & Receiving
Receiving/Putaway Management
Recurring Orders
Reorder Management
Reporting/Analytics
Requisition Management
Returns Management
Sales & Operations Planning
Search/Filter
Serial Number Tracking
Shipment Price Calculation
Shipment Tracking
Shipping Labels
Shipping Management
Shopping Cart
Spend Management
Status Tracking
Supplier Management
Supply Chain Management
Third Party Integrations
Transportation Management
Vendor Management
Warehouse Management
eCommerce Management
Alternatives to Orderhive
Moshe
Manager in Israel
Verified LinkedIn User
Wholesale, 11-50 Employees
Used the Software for: 1-5 months
Great, just great! Their customer service is much better than other alternatives.
Comments: - Inventory Sync across all marketplaces.
- Saved us money in operating expenses.
- Helped us reach higher ranks in many marketplaces including eBay and Amazon.
- Allows us to provide better customer service.
- Allows us to work with Drop Shipper with ease.
- Allows us to make better PO (since we know exactly how many products were purchased across all marketplaces).
Pros:
Customer support: They have responded within few hours and was available on the phone / Skype whenever I needed them. Software: They offer integrations with all the main marketplaces and there isn't any limitation on the number of users. for each marketplace. They have templates for each situation you may encounter as a business such as an invoice, PO and many more. It's possible to export any information you need, create new orders via their system which is very valuable to manufacturers, as they work with Dealers. Price: I've checked all their competitors: Skubana, Zentail, SolidCommerce, Sellbrite and more, and I can tell you with complete confidence that at this time, Orderhive offers the best price for the features they provide. Ease of use: Their system is more advanced than most of their competition. They provide many features so it takes few days to get the hang of it but in return, you have control of everything. Their only real competition, in my opinion, is Sellbrite but the price difference doesn't justify it. My overall impression of them is very good and I suggest that if you manage more than two marketplaces and have an issue maintaining inventory count, try them. I'm certain you won't regret it.
Cons:
In my opinion, they are missing a listing tool, better analytics tools, and PO to be a complete package but I'm not complaining since you can solve two of those issues with a little bit of knowledge in Excel.
Retail, 11-50 Employees
Used the Software for: 1+ year
For the money Orderhive works better than some really expensive programs we have tried.
Comments: Orderhive is an overall great value. Its inventory, kitting and bundling capabilities have made managing our inventory very easy. It has more robust inventory features than Zentail and SkuVault, however in other areas it still has a way to go. It has been more accurate with tracking our inventory across the marketplaces than other programs, and while it has more features, Inventory is really the only one we use regularly. I would love to see it grow into multi-channel listing management and add some more basic features and rules, but overall we are very happy with orderhive and will continue to use it.
Pros:
It offers a good solid inventory solution. It has been hard to find a program with Multi-warehouse inventory tracking that doesn't cost a fortune. Unlike most other programs Orderhive will take the inventory out of the location that it is shipped from , keeping a more accurate inventory of each warehouse. The accuracy is pretty solid, as we have not found one yet that works for our sku set and setup, but Orderhive has been the best so far.
Cons:
*No half cent pricing- unable to use many of the built in features. *Partial ship orders from multiple warehouses. You cannot split an order into multiple warehouses to ship
Retail, 2-10 Employees
Used the Software for: 1+ year
Inventory
Comments: I need better teaching on how to use your system
Pros:
I was hoping that it would keep my inventory correct
Cons:
my inventory is always messed up and need more training on the system
Alternatives Considered: Integrate
Reasons for Switching to Orderhive: It had almost everything I was looking for in controlling my inventory
Arturo
Software Support analyst in UK
Retail, 11-50 Employees
Used the Software for: 6-12 months
Good Linnworks alternative
Comments: I believe this software have potential to grow and become very reliable.
Whilst there have been some issues and downtime with the FTP integrations, the support team and their developpers have always been very quick to fix them and improve them with additional features The overall customer support has been exceptional As a company using Amazon, FBA, Shopify, Ebay, WooCommerce and wholesale sharing the same stock and syncing it from our ERP, it really works
Pros:
It does all we need to integrate it with our ERP via FTP import / export XML
Cons:
FTP xml order export every 1 hour minimum might not be enough for some ERP integrations that need to sync orders and shared committed stock faster accross multiple channels. Decreasing the 1 hour window to 15 min ( like Linnworks ) would make a great difference
Alternatives Considered: Access Mintsoft, ShipStation, ChannelGrabber and Linnworks
Reasons for Choosing Orderhive: Unjustifiable price increase
Reasons for Switching to Orderhive: - Amazon FBA integrations for NL, US, SE that other alternatives did not offer - Competitive pricing
Retail, 2-10 Employees
Used the Software for: 2+ years
Good value for the money
Comments: So far, It's been good. it has it's glitches that can't be resolved because i have a complicated situation. But that's because of me. It's been reliable overall and I will continue to use it.
Pros:
Honestly, the price was the driving force behind the decision. That along with a dedicated account rep and the ability to customize work flow
Cons:
I lost the account rep after the first year, fair enough. But support is hit or miss. It took 24 hours to resolve my last simple issue